Linebacker Dameon Wilson breaks down his commitment to Missouri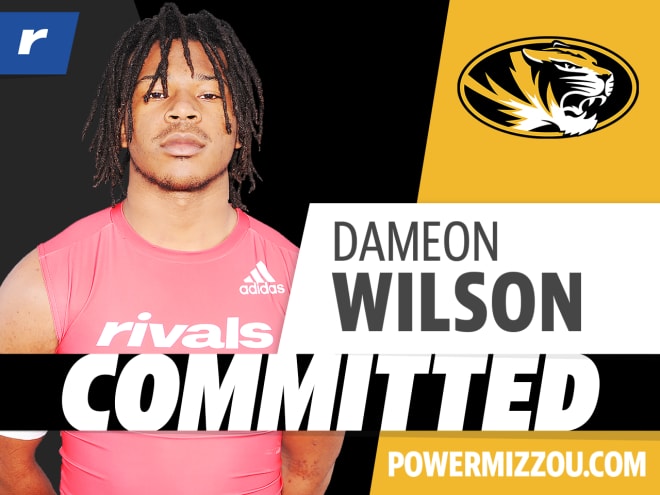 Missouri head coach coached in the state of North Carolina every year since the beginning of the 2016 season and he reached back into the Tar Heel State for his last commitment. Linebacker Dameon Wilson from Kings Mountain, N.C. just announced his commitment to the Tigers and explained his decision to Rivals.com.
IN HIS OWN WORDS...
"I just felt comfortable with the coaches," Wilson said. "They came and saw me in January. They love the way I play and how I play the game.
"I knew some of their coaches from App State," he said. "They had a good year. Two of their coaches are from Charlotte so that kind of helped me. Coach Smith played in Charlotte, went to App State, and played in the NFL. He played the position and knows how to get to where I want to go and he's from around here.
"I feel like I can go and play right away and have a big impact," said Wilson. "When Nick Bolton leaves I feel like I can go in and replace him as a great linebacker.
"I've never been there but I took some virtual tours," he said. "All the facilities looked great and they're really new. I just feel like I could be comfortable there and become a great football player. I was on a Zoom with a couple players trying to see if I could get them to come with me.
"I want to give a shoutout to me coaches and my trainers for making me the best way I can be on and off the field," Wilson said. "I also want to thank my mom and dad for the sacrifices they've made."
RIVALS' REACTION...
Wilson should fit into Missouri's defense well once he is physically ready to compete in the SEC. He is an instinctual and aggressive linebacker that does a good job blitzing. Wilson has plenty of room to fill out his frame so the strength and conditioning staff has a lot to work with here. Look for Missouri to continue to add developmental depth at the linebacker position in this recruiting class.