Inside the numbers: Fournettes amazing start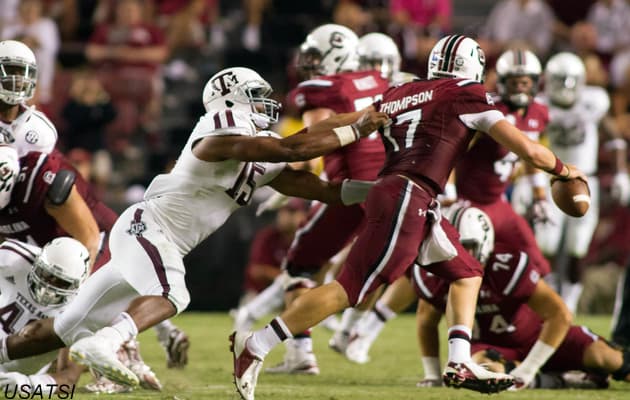 Myles Garrett
So, was Fournette's early domination projected when he came out of high school? Although he was not the No. 1 overall player in the 2014 class, he was the No. 1 running back prospect and No. 4 overall. That means there were three others projected higher than him, though, and so far only one has a case to be mentioned in the same discussion.
During the course of the 2014 class rankings, Fournette had been as high as No. 3 and as low as No. 6. Although those are lofty rankings, what the 6-foot-1, 230-pound back has done through 16 games of his college career is certainly cause for argument that he should have been No. 1 in that 2014 class.
7
Running backs ranked in the top five in the years before Fournette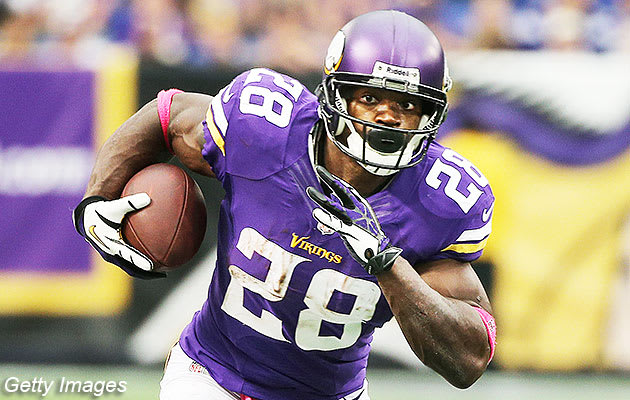 Adrian Peterson
Fournette was only the eighth running back to be ranked in the top five of the Rivals100 since 2002, when Rivals' rankings started. The position has been devalued since the start of the century and the rankings have reflected that, with just three running backs ranked in the top five since 2008.
73
Percentage of 2014 five-stars starting this week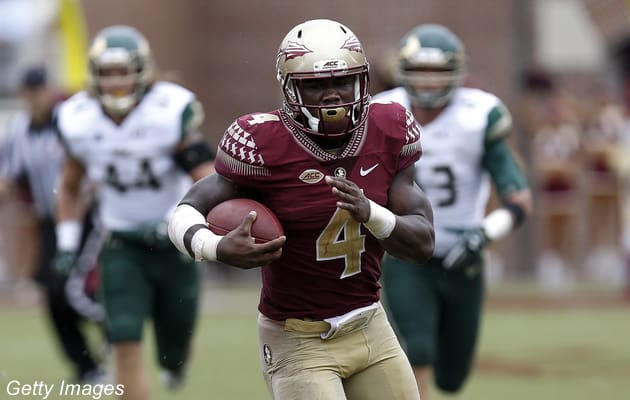 Dalvin Cook
The 2014 class is starting to take over college football, and one of the most impressive statistics is the number of five-stars from that class who are first-teamers early in the second year with their programs. Of the 33 prospects rated five-stars in that class, 24 are listed as starters on their team's depth chart for this weekend, while another six are in the two-deep.
31
Spots between Fournette and perceived Heisman No. 2, Nick Chubb, in the 2014 rankings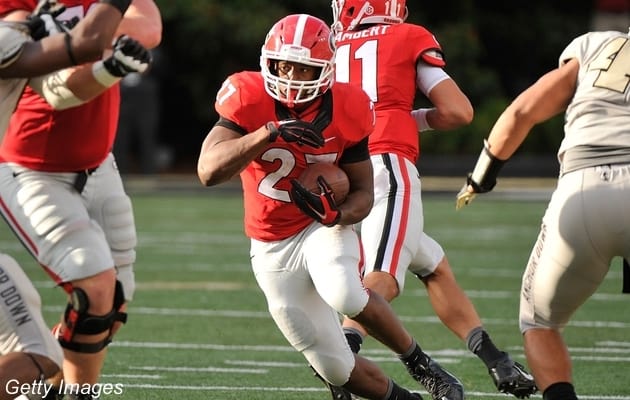 Nick Chubb
A 5-foot-11, 220-pound back, Chubb has a very similar yards per carry average (8.4) to Fournette's, though he has fewer overall yards despite playing one additional game. Georgia's wins have been of the blowout variety this fall, whereas LSU has played more competitive games, requiring their starters to be on the field deeper into the game.
Chubb is the reason why another five-star running back from the 2014 class, Sony Michel, is not starting. The 5-foot-11, 212-pound Michel has not fallen short of expectations -- he is averaging seven yards per carry and scored four touchdowns already this season -- but Chubb has simply proven to be the better back and kept Michel from climbing any further up the depth chart.
Josh Helmholdt
Midwest Recruiting Analyst