Inside look at top recruit ever for each Big Ten school
Signing Day is just the start. When a player puts his name on a letter of intent, his ranking matters not. What he does on the college field is ultimately how he's judged.
Over the next few days, Rivals.com will examine the post-high school careers of highest-ranked prospect to sign with every major conference school during the Rivals Era. We'll look at the career path of each player, check in on where each is now and get a memory or two from Rivals.com National recruiting director Mike Farrell.Only high school and prep school prospects have been included. Transfers from junior colleges or other four-year institutions were not considered.
Today, a look at the Big Ten.
RELATED: SEC
ILLINOIS: OL MARTIN O'DONNELL (No. 11 in 2003)
Career: O'Donnell redshirted his freshman season, but made an impact thereafter. The Associated Press eventually named him a first-team All-American. O'Donnell used his senior year to help Illinois to a nine-win season and a Rose Bowl berth.
These days: O'Donnell last played football in the 2008 Rose Bowl. He declined to pursue professional football because of minor injuries and now works as radio analyst on Illinois football games for the Illini Sports Network.
Farrell recalls: "O'Donnell was a big lineman with a great frame to build on, good footwork and excellent arm extension. He was the biggest commitment for Ron Turner during his time at Illinois. It came down to Illinois and Nebraska in the end with Stanford also in there, but this was as big an in-state get as the Illini have landed since Rivals began."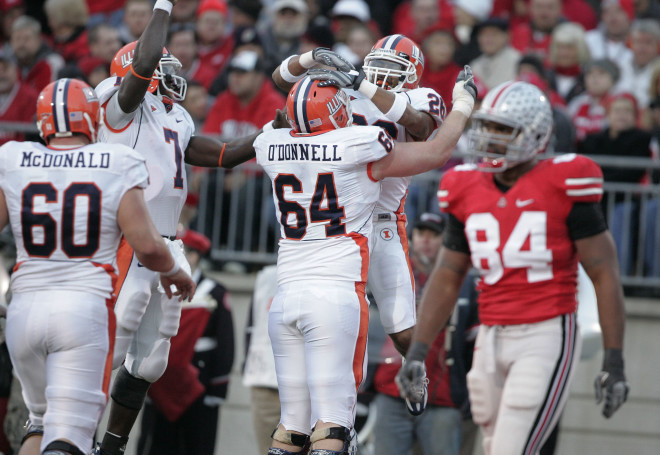 INDIANA: DB ANTONIO ALLEN (No. 231 in 2013)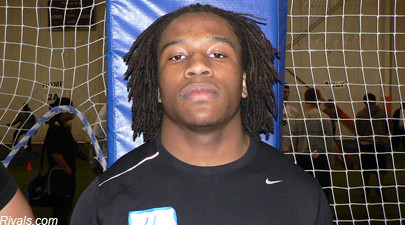 Career: Allen's career got off to a nice start as he led the Hoosiers in tackles as a sophomore. He recorded 45 solo stops that season and looked to have a bright future at the college level and possibly beyond before off-field trouble derailed his career.
These days: In June of 2015, Allen was released from the Indiana football team after being arrested and charged with selling both cocaine and heroin.
Farrell recalls: "Allen is part of the best Indiana recruiting class I've ever covered and was a hard-hitting strong safety who loved to tackle. He also played longer than he was in coverage. Allen had been committed to Ole Miss, but head coach Kevin Wilson did a great job of reeling in a few big in-state prospects in 2013."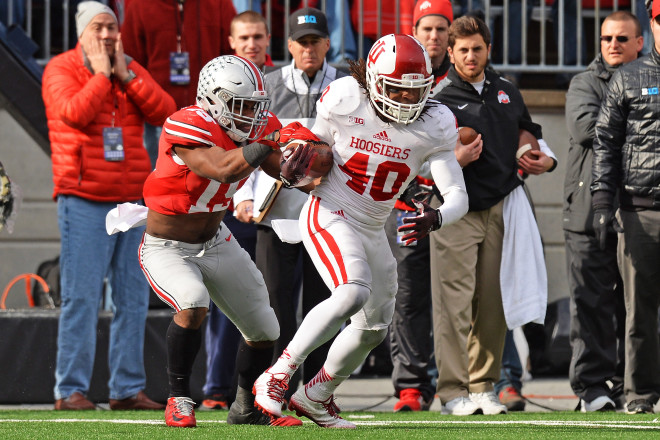 IOWA: LB KYLE WILLIAMS (No. 14 in 2004)
Career: Less than a month into his time at Iowa, Williams transferred to Purdue, where he never played a down.
These days: In June of 2007, Williams was sentenced to a 37 years in prison after being charged with crimes including aggravated assault, battery. He had been released from the Purdue football team before the attacks, all of which targeted women, occurred.
Farrell recalls: "This was Williams' first go-round in recruiting and chose he Iowa over a late push from Oregon. He was an unbelievable talent and a huge hitter but had so many off-field issues he never played for the Hawkeyes. He is one of the biggest disappointments in Iowa's recruiting history."
MARYLAND: DL MELVIN ALAEZE (No. 4 in 2005)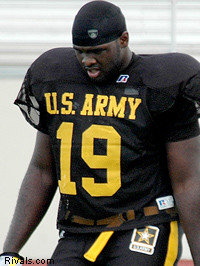 Career: Alaeze, who originally failed to qualify academically, never played a down of college football. After a year in prep school, he re-signed with Maryland, only to be charged with intent to distribute marijuana and released from the team. Alaeze then landed at Illinois, but saw his scholarship revoked once again after violating team rules.
These days: Alaeze pleaded guilty to first-degree assault as part of an armed robbery and shooting in 2007. He was sentenced to eight years in prison.
Farrell recalls: "Alaeze was another massive disappointment. He was a freak of nature at defensive end that also played some running back in high school. He chose the Terps over Virginia Tech, never made the grades and had to hit prep school. He ended up briefly at Illinois before landing in jail; an amazing waste of talent."
MICHIGAN: DL RASHAN GARY (No. 1 in 2016)
Career: Gary has yet to begin his post-high school career.
These days: Gary remains a student at New Jersey's Paramus Catholic High School. He will arrive at Michigan this summer.
Farrell recalls: "Gary has yet to suit up for Michigan in a game but he's one of the most anticipated prospects in Wolverines history. He's huge, could play end or tackle and has a non-stop motor. It came down to Clemson and Michigan, with the Wolverines landing their first No. 1 overall."
MICHIGAN STATE: DL WILLIAM GHOLSTON (No. 21 in 2010)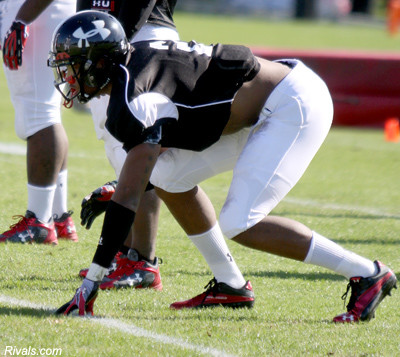 Career: A two-time All-Big Ten selection, Gholston helped Michigan State win the 2010 Big Ten title. He opted out of his senior year to enter the 2013 NFL Draft, where the Tampa Bay Buccaneers selected him in the fourth round.
These days: Gholston remains on the Buccaneers roster and is coming off of the best year of his short professional career. He started 11 games, made 67 tackles and recorded three sacks in 2015.
Farrell recalls: "The cousin of former Ohio State freak Vernon Gholston, William was even more physically gifted and talented at 6-foot-7 and 237 pounds with long arms and quickness. He chose Michigan State over a late push from everyone, including Nick Saban and Alabama."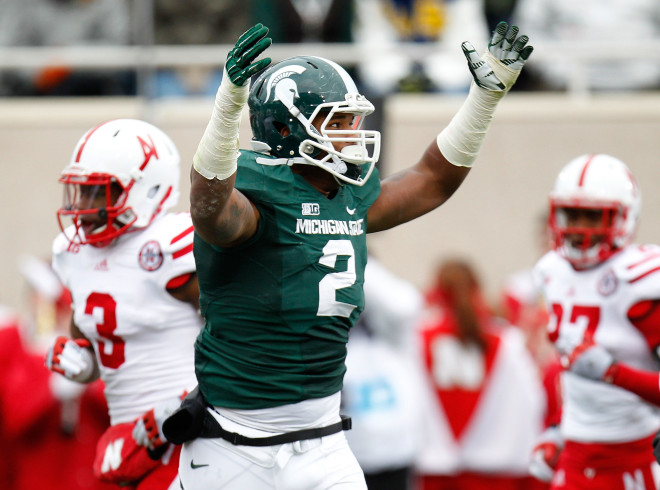 MINNESOTA: RB JEFF JONES (No. 44 in 2014)
Career: Jones redshirted in 2014 before seeing his 2015 season cut short by injury. Jones saw action is just three games as a redshirt freshman and recently transferred to Iowa Western Community College, where he will spend this season before looking to transfer to another FBS program.
These days: Jones will play for Iowa Western in 2016 and will likely see his share of scholarship offers as a junior college recruit. Look for him to resurface at an FBS program after the upcoming season.
Farrell recalls: "Jones kept rising in the rankings and his MVP performance at the Under Armour All-America Game showed us he belonged among the elite in the country. Florida made a late push but the Gophers won out for the in-state star in the end."
NEBRASKA: OL BAKER STEINKUHLER (No. 8 in 2008)
Career: A Nebraska team captain in 2012, Steinkuhler, who moved to defensive tackle at Nebraska, was a second-team All-Big Ten selection as a senior. He recorded 150 tackles in 51 career games. After suffering a knee injury during his senior season, Steinkuhler went undrafted.
These days: According to his LinkedIn profile, Steinkuhler now works as a financial representative.
Farrell recalls: "The son of Nebraska legend Dean Steinkuhler and an in-state kid, there wasn't much doubt that the nasty, physical offensive lineman was going to stay home as a legacy recruit. One of two five-stars to commit to Nebraska, Steinkuhler had it all, from quick feet to excellent arm extension and technique."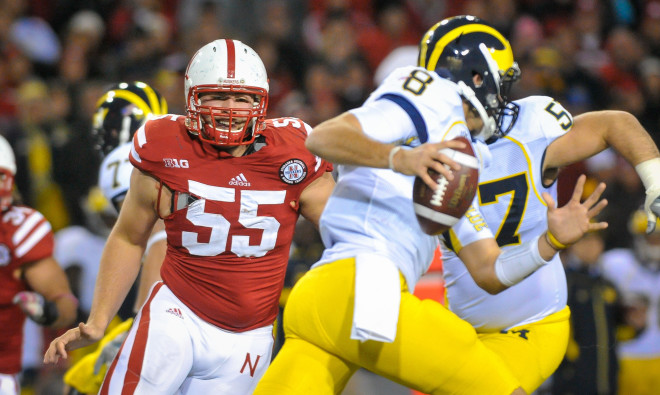 NORTHWESTERN: IFEADI ODENIGBO (No. 99 in 2012)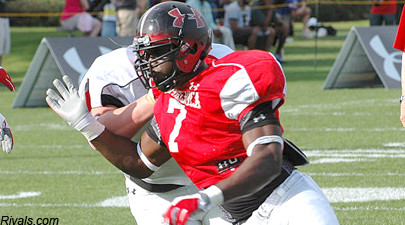 Career: Odenigbo has seen significant playing time during his time at Northwestern. He appeared in 11 of 12 regular season games as a junior in 2015.
These days: This season, Northwestern will look to Odenigbo to help fill holes in a defensive line that was affected by graduation. Odenigbo will need to have a breakout senior campaign if he's to live up to his lofty high school ranking.
Farrell recalls: "Choosing Northwestern over Stanford and Notre Dame, it was clear that academics were key for the Ohio prospect. He was long and fast with a skinny frame to fill out. He has raw talent and athleticism that gave him a very high ceiling."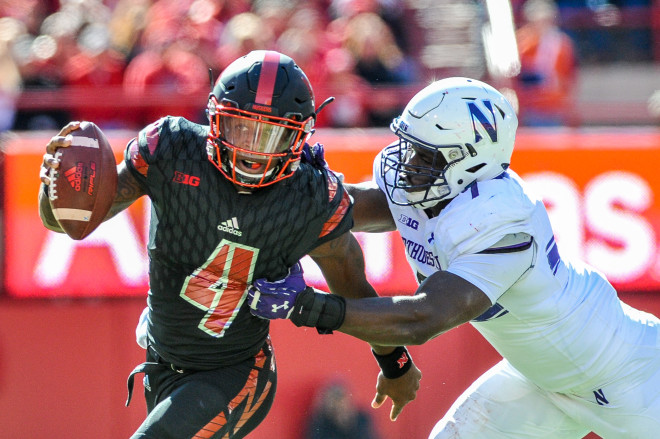 OHIO STATE: QB TERRELLE PRYOR (No. 1 in 2008)
Career: Pryor racked up individual awards at Ohio State and helped lead the Buckeyes to two Big Ten titles. He was the MVP of the 2010 Rose Bowl. Pryor, who was 31-4 as a starter in college, was part of a 2011 NCAA investigation that centered on the alleged sale of autographed merchandise and free tattoos. The situation led to the quarterback's withdrawal from Ohio State. Pryor was part of the 2011 NFL supplemental draft in 2011, where the Oakland Raiders selected him.
These days: Pryor currently plays wide receiver for the Cleveland Browns. He played in three games and caught one pass a year ago.
Farrell recalls: "Pryor was one of the most talented prospects I've ever scouted. He was a freak athlete who could have also played wide receiver, tight end or defensive end in college. He chose Ohio State after Signing Day after his dad wanted him to check out Penn State, but there was little doubt where he was going. I still think he would have won a national title his final year had he not been involved in tattoo-gate."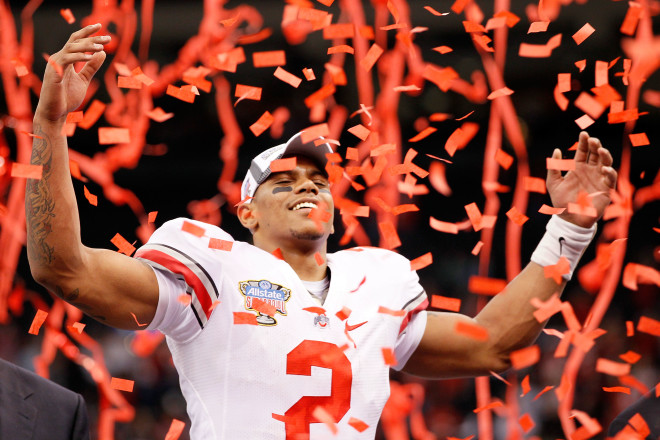 PENN STATE: WR DERRICK WILLIAMS (No. 1 in 2005)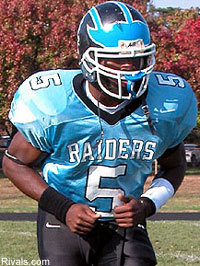 Career: As a freshman, Williams saw time at running back, quarterback and wide receiver. He played in just seven games in his first season but eventually blossomed into a dangerous return man and an explosive wide receiver. He helped Penn State to a Big Ten title in 2008 and was selected in the third round of the 2009 NFL Draft. After a three-year stint in the NFL, Williams played in the CFL for a short period.
These days: Williams last played professional football (CFL) in 2013. According to his LinkedIn profile, he now works in medical sales.
Farrell recalls: "Williams could do it all in high school and often did, playing some quarterback, running back, wide receiver. He played defense as well. He wasn't the biggest wide receiver in the world, but he was fast and explosive. He chose Penn State over Florida and some others in the end."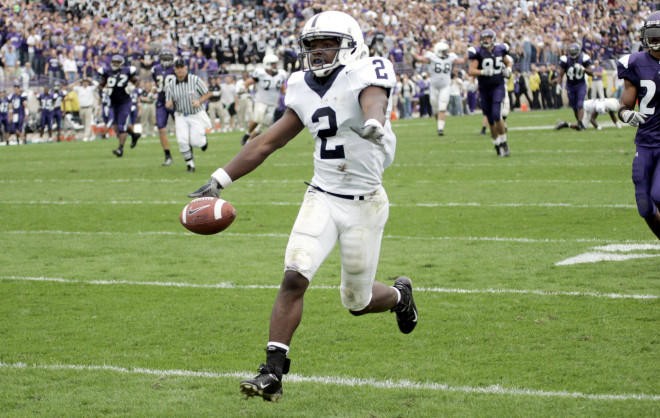 PURDUE: WR SELWYN LYMON (No. 72 in 2005)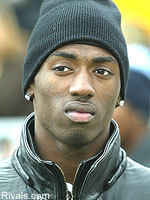 Career: On the field, Lymon is best remembered for an eight-catch 238-yard game against Notre Dame in 2006. He was stabbed in the chest as part of an incident in a nightclub prior to the 2007 season but caught 40 passes in that campaign. Lymon, who was arrested and dismissed from the team during the 2007 season for DWI and resisting arrest, signed with the Miami Dolphins as an undrafted free agent in 2008. He never made the team's active roster.
These days: Lymon never played in a professional football game. What he's done since leaving the Dolphins' practice squad is unclear.
Farrell recalls: "I guess we could count former five-star Kyle Williams here if we wanted, but he's already under Iowa and didn't pan out at all. Lynmon was an in-state kid with great size and excellent body control. He chose Purdue over Michigan and Ohio State among others."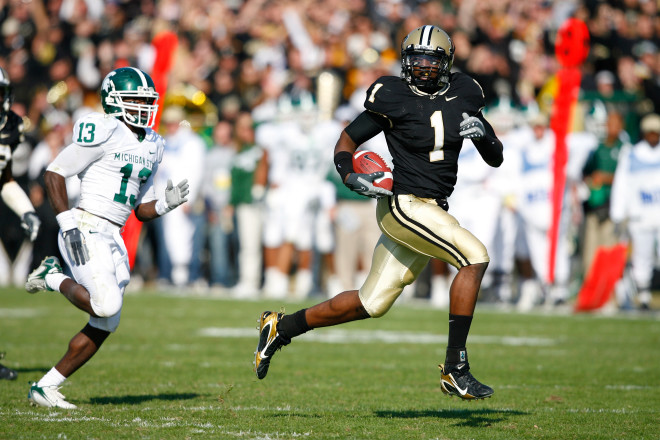 RUTGERS: DL DARIUS HAMILTON (No. 11 in 2012)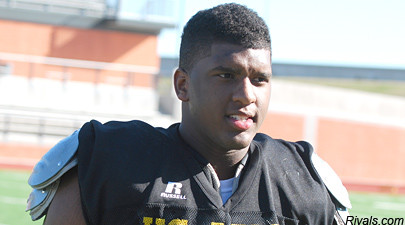 Career: Hamilton earned regular playing time as a true freshman in 2012. He has been a regular starter since his sophomore season. As a junior, he was named the team's defensive line MVP at a postseason awards banquet. Hamilton saw his 2015 season cut short because of an injury.
These days: Hamilton, now a fifth-year senior, is expected to receive an NCAA hardship waiver and an extra year of eligibility. He is currently preparing to play his final season with the Scarlett Knights and could be in for a big year should he bounce back from last year's injury.
Farrell recalls: "Hamilton was a bit undersized for an elite defensive tackle, the position he played quite a bit in high school, but it didn't matter to us because he could do it all from rush the passer to blowing up running plays in the backfield. He chose Rutgers over a late push by Miami and is the biggest-name recruit in Rutgers history."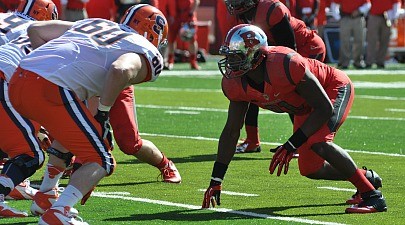 WISCONSIN: OL JOSH OGLESBY (No. 10 in 2007)
Career: Oglesby redshirted his first season but started 10 games as a sophomore. He blossomed into a First-Team All-Big Ten selection as a senior and was invited to the NFL scouting combine. He was not drafted and pursued a career in coaching.
These days: Oglesby currently serves as an offensive quality control assistant at Oregon State.
Farrell recalls: "A massive offensive tackle with a great wingspan and solid footwork, Oglesby was a huge in-state keep for the Badgers. He chose Wisconsin over Ohio State, Michigan, Notre Dame and others. He's one of the tallest offensive linemen I've ever seen."