Inside look at top recruit ever for each SEC school
National Signing Day is just the start. When a player puts his name on a letter of intent, his ranking matters not. What he does on the college field is ultimately how he's judged.
Over the next few days, Rivals.com will examine the post-high school careers of highest-ranked prospect to sign with every major conference school during the Rivals Era. We'll look at the career path of each player, check in on where each is now and get a memory or two from Rivals.com National recruiting director Mike Farrell. Only high school prospects have been included. Transfers from junior colleges or other four-year institutions were not considered.
Today, we examine the SEC.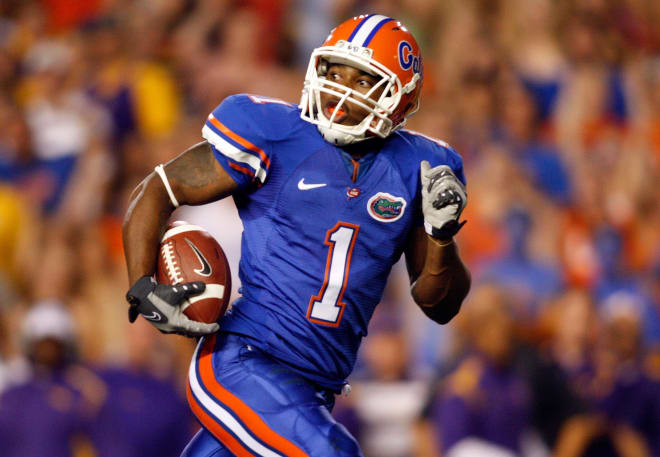 ALABAMA CRIMSON TIDE: DL DA'SHAWN HAND (No. 1 in 2014)
Career: Currently preparing for his third season at Alabama, Hand saw some time as a true freshman and a sophomore. He's yet to live up to his top billing in Tuscaloosa. He has contributed to the tune of 20 tackles and five sacks in his short college career.

These days: Hand recorded a career-high three solo tackles in this year's national title game and will likely garner increased playing time as a junior. He still has plenty of time to match the hype he garnered as a high school star.
Farrell recalls: "A freaky athlete from the first play of his freshman year in high school. He could have played linebacker, defensive end or defensive tackle in college. I was stunned when he chose Alabama over Michigan, his longtime favorite. This could be his breakout year."
ARKANSAS RAZORBACKS: QB MITCH MUSTAIN (No. 10 in 2006)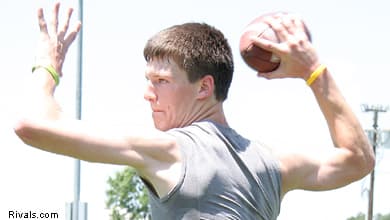 Career: Mustain started eight games in his one season at Arkansas before being replaced as the program's starter. He then transferred to USC, where he served as a career backup. Mustain played short stints in the CFL and Arena League before trying his hand at baseball as part of the White Sox minor league system.
These days: Mustain walked away from baseball in 2012. According to his Twitter account, he now lives in Arizona and contributes to a college football podcast.
Farrell recalls: "Talk about drama, that was the Mustain situation from early on. He had good size, saw the field very well and was accurate, but he de-railed his success a few times. He committed to Arkansas, de-committed and wanted an offer from Notre Dame that never came. He then re-committed to Arkansas and blew his career up with complaints."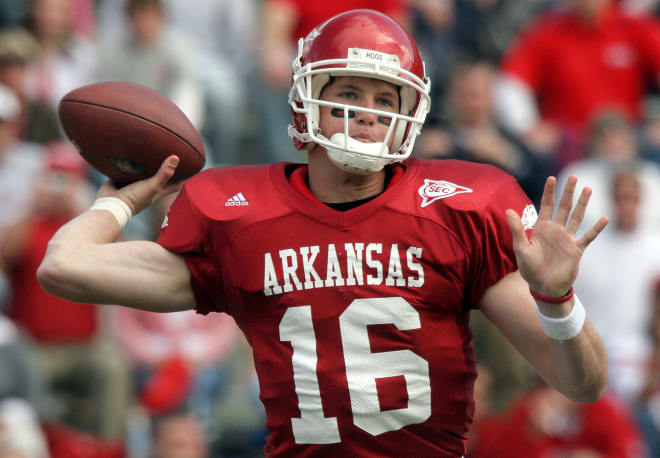 AUBURN TIGERS: DL BYRON COWART (No. 1 in 2015)
Career: Cowart is readying for his second college season and hoping it goes better than his first. As a true freshman, Cowart struggled to find regular playing time.
These days: There's buzz that Cowart had a hard time meshing with the Auburn coaching staff upon his arrival on campus, but there's no telling why playing time has been elusive for the physically gifted athlete. His upcoming sophomore season will set the tone for the rest of his college career.

Farrell recalls: "His non-stop motor and power were elite but he was also a kid who always worked on his craft. Cowart was a bit eccentric and hard to read. His school sent most kids to Florida, but he bucked the tradition and after some Signing Day drama chose Auburn."
FLORIDA GATORS: WR PERCY HARVIN (No. 1 in 2006) and DL RONALD POWELL (No. 1 in 2010)
Career: Harvin garnered multiple all-conference and All-American honors during his time at Florida. He was part of two national title teams before being selected by the Vikings in the first round of the 2009 NFL draft. The 2009 offensive rookie of the year, Harvin has recorded 332 catches and 4,019 career kick return yards at the NFL level.
These days: Harvin announced his retirement from the NFL last week after seven pro seasons.

Farrell recalls: "The fastest player around the corner I've ever scouted. His high school title game performance is the thing of legend. USC wanted him so badly they sent a coach across the country without permission from Harvin's mom, but the family wouldn't even let them in for a home visit."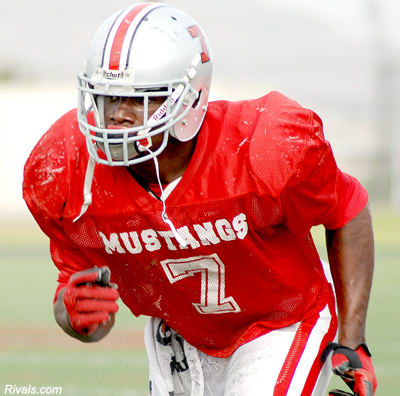 Career: Powell tore his ACL twice during his time at Florida. And while he played in just 35 games and recorded just 11 sacks during his time in college, he was selected by the New Orleans Saints in the fifth round of the 2014 NFL Draft. He did not play in the NFL a season ago.
These days: Powell was still a member of the Saints' injured reserve list in late 2015.

Farrell recalls: "A freak of nature who could have played linebacker, defensive end or tight end in college. Was a larger-than-life presence at the Gators' Friday Night Lights event and you could tell that he and Urban Meyer had formed a great bond."
GEORGIA BULLDOGS: QB MATTHEW STAFFORD (No. 6 in 2006)
Career: Stafford, who left Georgia after his junior season, was the No. 1 pick in the 2009 NFL Draft. In seven seasons with the Lions, he has broken multiple franchise records and won MVP at the 2014 Pro Bowl. He has led the Lions to two wild card appearances but has yet to win a playoff game.
These days: In December of last year, Stafford reached 25,000 career passing yards in his 90th career game, which marked the fastest any quarterback has ever reached the milestone. Stafford will enter the 2016 season as the Lions' starter.
Farrell recalls: "Texas gunslinger with a big arm and excellent field vision. Was a huge recruiting win for Mark Richt and a big blow to those closer to home that recruit Texas. Had off-the-charts potential."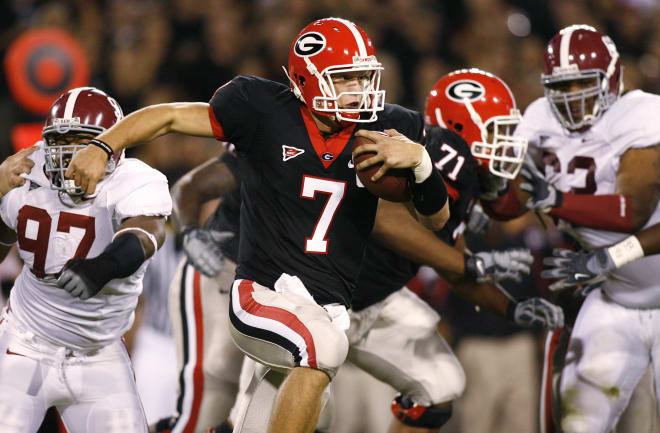 KENTUCKY WILDCATS: OL LANDON YOUNG (No. 29 in 2016)
Career: Young's post-college career has yet to get under away.

These days: Young remains a high school student and will arrive ay Kentucky this fall. He is expected to compete for a starting job upon arrival.
Farrell recalls: "The Wildcats' first Rivals.com five-star looks the part of a future college and NFL star. He has a great frame, long arms and good feet. He was going to stay home from the start."
LSU TIGERS: WR RUEBEN RANDLE (No. 2 in 2009)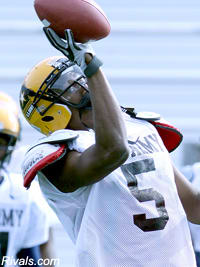 Career: Randle earned first-team All-SEC honors in 2011. He decided to forgo his senior season at LSU and enter the 2012 NFL draft where the New York Giants made him the event's 63rd overall selection. He has started the last two seasons and averaged four catches and 54 yards receiving per game.
These days: The 25-year old Randle recently signed a one-year contract with the Philadelphia Eagles.

Farrell recalls: "Randle was an elite athlete who played many positions, including quarterback, but still had terrific ball skills to go along with his size and speed. There was little doubt he would stay home at LSU and he was, at one point, our No. 1 player before Bryce Brown knocked him off late."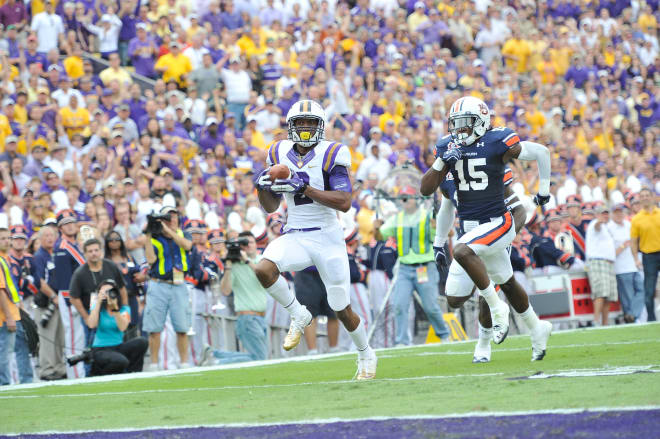 MISSISSIPPI STATE BULLDOGS: DL JEFFERY SIMMONS (No. 15 in 2016)
Career: Simmons' post-high school career has yet to begin. He remains a high school student and, for the moment, a Mississippi State signee.
These days: Simmons' college career might be in jeopardy before it even gets going, as he was recently part of an incident that saw him appear in a video hitting a woman. Simmons has apologized for his role in the incident. Charges will be filed against Simmons, whose status with the Bulldog football team remains unclear.
Farrell recalls: "Obviously the subject of much scrutiny lately but Simmons has it all: size, power, tenacity, the ability to push the pocket and hold the edge. His choice of Mississippi State surprised many as some had him pegged for Ole Miss and others for Alabama."

MISSOURI TIGERS: WR DORIAL GREEN-BECKHAM (No. 1 in 2012)
Career: A Second-Team All-SEC selection in 2013, Green-Beckham saw his college career was derailed by legal issues. He was dismissed from the Missouri football team in 2014 and landed at Oklahoma, for which he never played a down. After a season on the Sooners' scout team, he declared for the 2015 NFL Draft and was selected in the second round by the Tennessee Titans.
These days: Green-Beckham is currently on a four-year, $5.6-million contract with the Titans. He played in all 16 games as a rookie and recorded 32 catches for 549 yards.
Farrell recalls: "An enigma of sorts because he was so quiet and didn't talk to the media much, but a freakish talent in line with Calvin Johnson, who was the biggest thing in the NFL at the time. Missouri pulled this one out late over Arkansas and everyone in the country, including Alabama.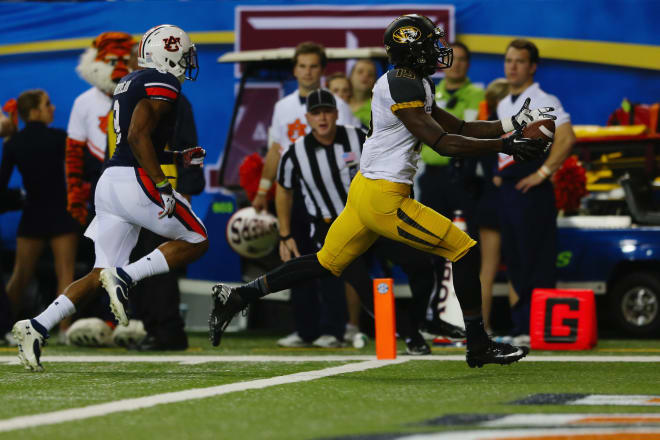 OLE MISS REBELS: DL ROBERT NKEMDICHE (No. 1 in 2013)
Career: An All-SEC and All-American selection in 2015, Nkemdiche made an impact at Ole Miss from the moment he set foot on campus. He started 10 games a true freshman and rode that momentum throughout his three-year college career.
These days: Nkemdiche declared for the 2016 NFL draft following last season and is projected to go in the late first round or early second round of the event. He was charged with marijuana possession during an incident at a hotel in December, which likely impacted his standing on draft boards.

Farrell recalls: "Big, quick, aggressive and versatile, Nkemdiche could have stood up to play linebacker, been a rush end or a defensive tackle at the next level. After an early commitment to Clemson against his mother's wishes, it was clear he was following his brother to Ole Miss."
SOUTH CAROLINA GAMECOCKS: DL JADEVEON CLOWNEY (No. 1 in 2011)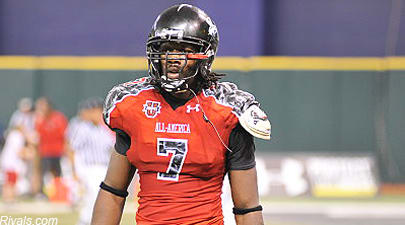 Career: A multiple-time All-SEC Selection and a two-time All-American, Clowney's college career matched his high school hype. Clowney was the SEC defensive player of the year in 2012. He was also the first overall pick in the 2014 NFL draft. In two seasons with the Houston Texans, Clowney, who has battled injuries, has appeared in 17 games and recorded 32 total tackles.
These days: People obviously expected more out of Clowney at the NFL level. Still, there's plenty of time for him to shake his injury-prone tag and become the force he was in high school and college. The upcoming season is an important one for the former South Carolina star.

Farrell recalls: "The best player I have ever seen in high school, period. He seemed to know the snap count on every play and was so athletic, long and quick he couldn't be blocked. He was always considered a South Carolina lock despite drama beyond signing day."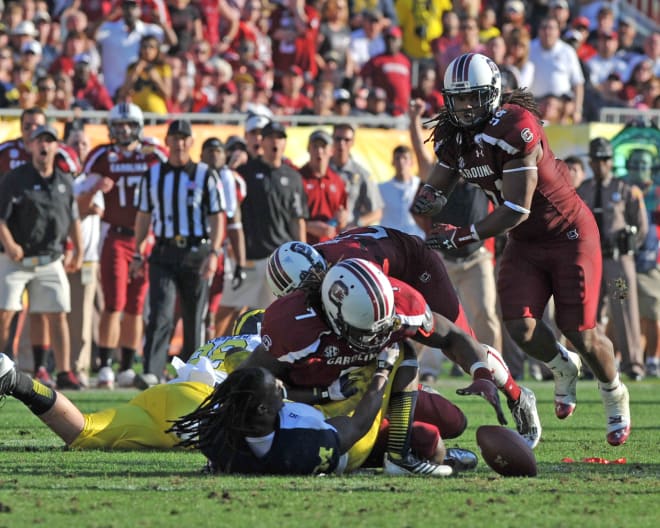 TENNESSEE VOLUNTEERS: RB BRYCE BROWN (No. 1 in 2009)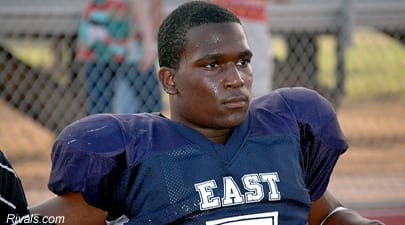 Career: Brown was the No. 2 back on Tennessee's depth chart as a true freshman. After then-head coach Lane Kiffin left the Vols for USC, Brown transferred to Kansas State, where he had trouble meshing with the Wildcats' coaching staff. He appeared in just two games at K-State before leaving the team. Despite an underwhelming college career, the Philadelphia Eagles selected Brown in the seventh round of the 2012 NFL Draft.

These days: Brown has played for three different NFL teams and most recently suited up for the Seattle Seahawks, with which he finished last season.
Farrell recalls: "Big-time running back that could catch the ball as well. His recruitment was a circus after an initial commitment to Miami. He finally chose Tennessee after Signing Day."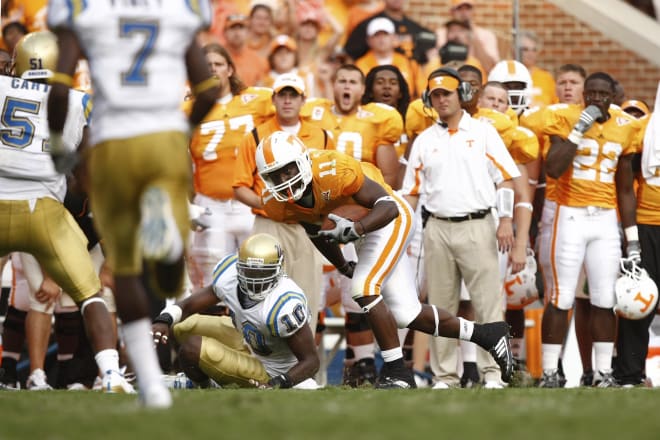 TEXAS A&M AGGIES: DL MYLES GARRETT (No. 2 in 2014)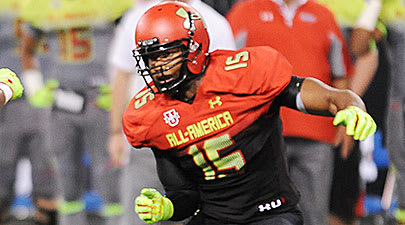 Career: Miles wasted no time living up to his lofty billing, as he set the single-season SEC record for sacks by freshman in 2014. He finished his Garrett turned in another impressive season as a sophomore and was named First-Team All-SEC.
These days: A&M expects big things from Garrett as a junior, who could declare for the NFL Draft following the upcoming season.
Farrell recalls: "A freaky specimen who clearly should have been No. 1 in 2014 based on his first couple of years with the Aggies. So quick off the edge that it was almost unfair for high school tackles. He always had an affinity for Texas A&M."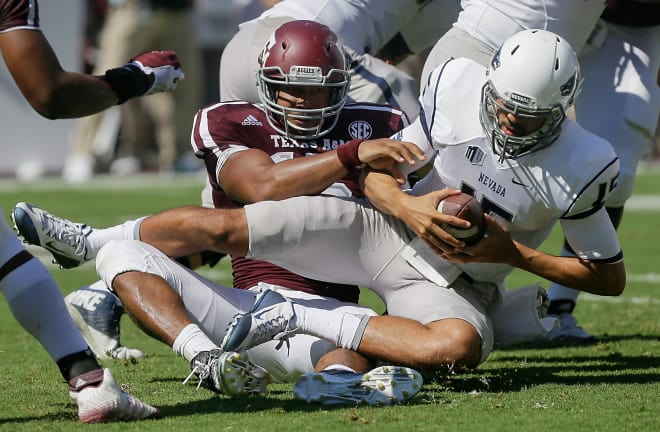 VANDERBILT COMMODORES: LB JOSH SMITH (No. 103 in 2015)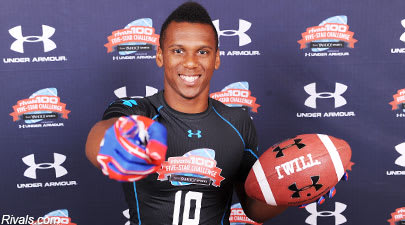 Career: Smith played in nearly every game as a true freshman. He recorded just seven total tackles, though, and didn't make the kind of splash for which most Vanderbilt fans had hoped in his debut season.
These days: Smith is readying for his second season as a Commodore. He is expected to compete for a starting spot.
Farrell recalls: "Local kid who covered a lot of ground and was high character. Was a massive in-state win over Vols and others who all continued to push after his commitment. Of course it didn't hurt that his brother Emmanuel was a 2014 signee of James Franklin."