IMG Academy responds to Texas, Baylor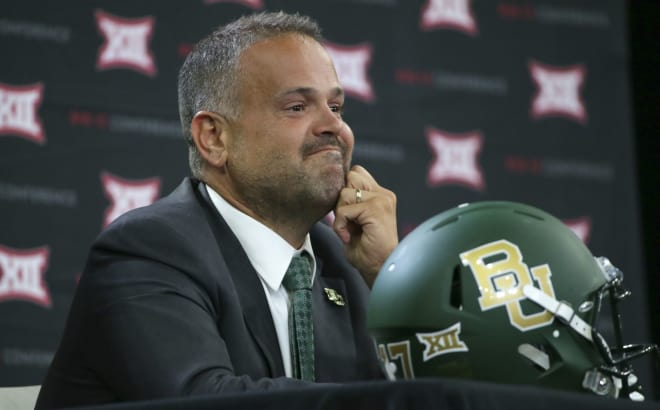 MORE: IMG Academy Media Day takeaways
BRADENTON, Fla. – There was no Whataburger in sight and an obvious shortage of Big Red Cola and Lone Star lager, but IMG Academy's media day still retained a distinct Texas feel.
The homes of Baylor coach Matt Rhule and Texas coach Tom Herman stand hundreds of miles away from IMG's Florida campus, but the two men somehow stood at the center of the discussion.
Comments the two coaches made at the Texas High School Coaches Association Convention concerning IMG and their hesitance to recruit the prep superpower reached this campus days ago. Herman told the convention crowd that Texas didn't "need" to come to IMG to find players and that he'd discourage prospects from transferring to the all-athlete high school. Rhule was more assertive in his remarks, saying that he would not recruit the school.
On Wednesday, IMG head coach Kevin Wright, who coaches more FBS prospects than any coach in America, laughed his way through questions on the subject. His frustration was muffled, sure, but it certainly wasn't cloaked.
"When statements like that are made by college coaches, their words in public have to match their words in private," Wright said. "Believe me, our kids pay close attention. There was probably some head shaking. I don't think in some cases that always matches. I'm not saying that's the case here, but it is sometimes."
Publicly, Wright seemed largely unbothered by Herman and Rhule's remarks about his program, but thought enough of them to address the issue with his team following Wednesday morning's practice. What does the situation mean in the grand scheme of things? Probably not much. It certainly won't make or break anyone's program, but the players here have taken note.
"He just told us not to entertain the Baylor or Texas stuff," said four-star wide receiver Cam Coleman. "He was just like, "we didn't ask them to come here, so…"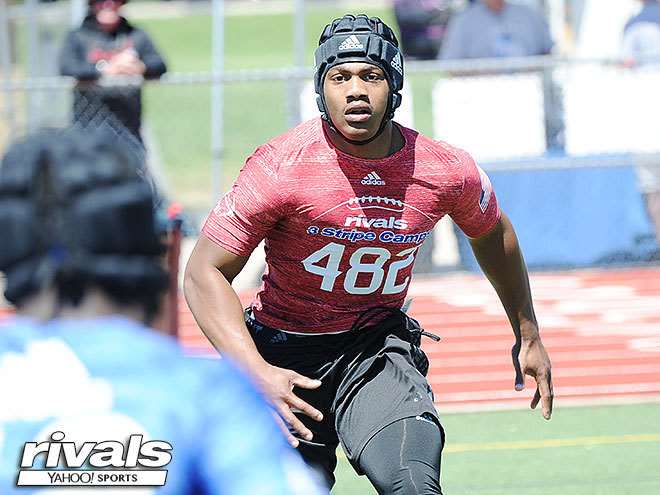 Less than five yards from Coleman overhearing the conversation and wielding a unique perspective stood Ayodele Adeoye, an IMG student and Texas commit. And though Adeoye committed to Herman while he was playing high school football in St. Louis, Herman felt the need to clarify his recent statement when Adeoye called him to inquire.
"He told me that the high school coaches had the chance to ask anything they want, so they asked him about IMG and he responded like that, but he didn't mean it that way," Adeoye said. "He told me it had nothing to do with me. He's for sure going to keep recruiting IMG, but Texas football doesn't like IMG taking players, so they kind of changed his words around."
For the most part, however, players reacted to the comments with a shrug and a smile. The OK, whatever attitude was on full display and the feeling, it seems, is widespread.
"It seems silly," Michigan commit Charles Thomas said. "I don't really care about it, though."
And so IMG will move forward. As will Texas. As will Baylor. The Bears and Longhorns will either recruit players from the polarizing school or they won't. The mantra in Bradenton is the same as it's always been. Around here, criticism isn't exactly in short supply.
"Like I told our guys, whatever is said in Texas or California or wherever has little effect on what we're trying to do here," Wright said. "People have opinions about a lot of high school programs. We just happen to be in the spotlight."