How things stand with top five uncommitted DT
Many thought the coronavirus pandemic and recruiting dead period would slow the recruiting process down for most recruits. Instead, it has had the opposite effect. Commitments started coming at an exponential rate, with many top prospects deciding they wanted to end their recruitments. Take a look where the recruitment of the top five uncommitted players at each position stand. Up next are the defensive tackles.
Top contenders: LSU, Alabama, Georgia, Texas A&M, Florida, USC
Recruiting outlook: LSU is in the driver's seat for Smith's commitment, but there is still a long way to go before he makes his decision. The Tigers really want to keep this five-star from leaving the state, but Alabama is making things interesting. Watch out for the Crimson Tide and Georgia. There are a few other teams in the hunt, but there are the main contenders.
Farrell's take: Alabama is a big threat here, and Georgia and USC are also in the mix. Smith wants to play with Korey Foreman but I don't see that happening unless Foreman picks LSU.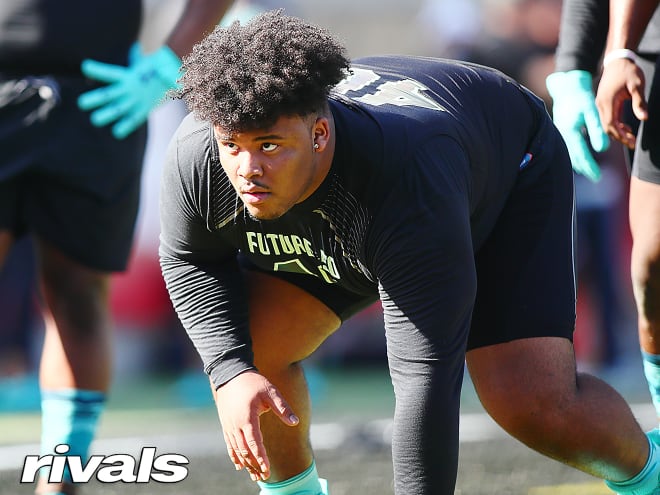 Top contenders: Clemson, Tennessee, North Carolina
Recruiting outlook: Page has been taking his time with his recruitment, but the end could be in sight. Page has been serious about his interest in Clemson, North Carolina and Tennessee, and the Tigers have been considered a leader up until very recently. Now it is viewed more as a tossup between all three programs with Tennessee and North Carolina dominating most of the conversation. The Tar Heels could be gaining momentum because of how well they're doing with in-state prospects, but Tennessee has been recruiting as well as any team in the nation.
Farrell's take: I had Clemson here but now I don't know what to think because North Carolina has done such a great job and the Vols are so hot. Right now, I'm sticking with Clemson if it continues to push, but this is a hard one to read.
Top contenders: Kentucky, Alabama, Arizona State, USC
Recruiting outlook: Payne hasn't been working through his recruitment at a fast pace. The Michigan native is expected to leave for the state for college with Alabama and Kentucky leading the way. Payne was one prospect who would have made good use of his visits during the spring and summer but that will have to wait until the fall. He doesn't have a commitment timeline set right now, so look for something in the fall.
Farrell's take: Payne is headed out of state and Kentucky has a good shot here, especially after landing Justin Rogers last year, but I'm not betting against Alabama in this one. A lot could change but give me Roll Tide here.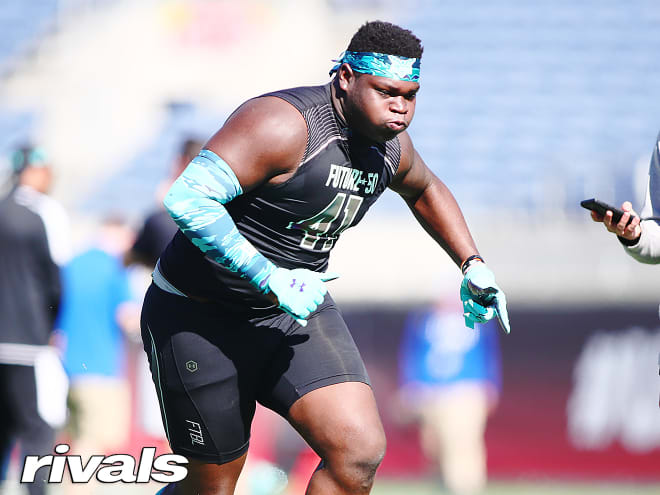 Top contenders: Rutgers, Ohio State, USC, Florida State, Penn State, Alabama, Ole Miss, Virginia Tech, Texas A&M
Recruiting outlook: Malone is in a really unique situation because he is a big-time baseball prospect and was planning on taking his visits this summer after baseball season. Now that the pandemic has scratched his entire spring and summer schedule, look for Malone to take his visits during the fall and come to a decision later in the process.

Ohio State has done a really good job with him, but some of the southern programs that have great baseball programs are considered some top contenders as well. Malone named a top 14 about a month ago but there is still a lot more research he wants to do before taking the next step in his recruitment.
Farrell's take: Malone is a tough one to read with a top 14, but right now Ohio State is in the best shape and are my pick. Baseball will play a part in this, so watch out for southern programs like Florida State and Alabama.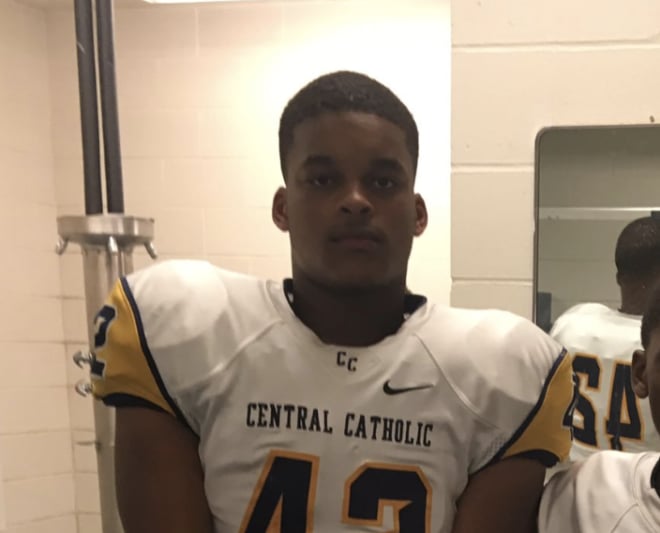 Top contenders: Pitt, Penn State, West Virginia
Recruiting outlook: Donald doesn't give too much away about his recruitment in interviews, but it really looks like Pitt, Penn State and West Virginia are the three biggest contenders for him. Pitt is considered the leader for Donald because of his close connections with the players, recruits and coaches but the biggest connection that he has to the university is through his cousin Aaron Donald. Penn State could be making up some ground but they still have a lot of a lot a lot more work to do if they hoped to land the in-state prospect. West Virginia has also done a really good job making sure that he feels comfortable around the coaches, but it's really important the Mountaineers get him on campus once the dead period is over.
Farrell's take: I've got Pitt here because of the numerous connections and the chance to follow in Aaron Donald's footsteps. That's something he thinks will push his game to the next level.