How the once-mighty Seminoles have fallen on hard times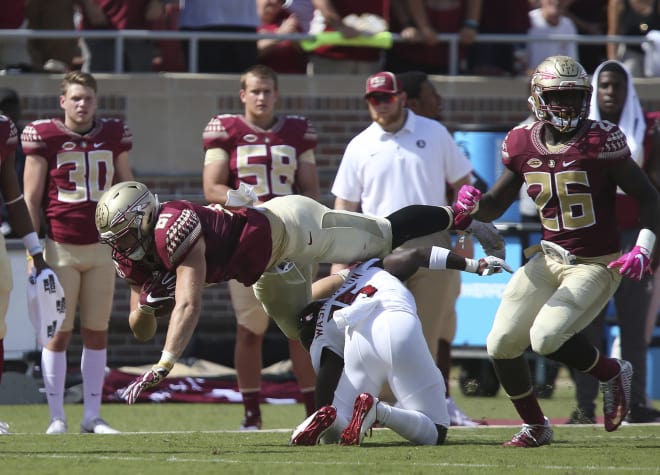 There are plenty of theories as to why Florida State has fallen to 2-5 despite a roster loaded with talent. The loss of quarterback Deondre Francois in the season's opening game started the downfall, but it still doesn't explain how the 'Noles have fallen so far, so fast. A look at the Rivals.com Team Recruiting Rankings shows the Seminoles finishing in the Top 5 each year and the consensus among NFL Draft analysts is that FSU will still have several players drafted in next year's NFL Draft. So what exactly is the problem? Are the 'Noles filled with rankings busts? We take a look at five different areas of concern in an effort to show how - despite impressive recruiting - there are still a few holes that have led to this season's downturn.
WARCHANT.COM: Senior linebacker questions leadership, players
1. QUARTERBACK RECRUITING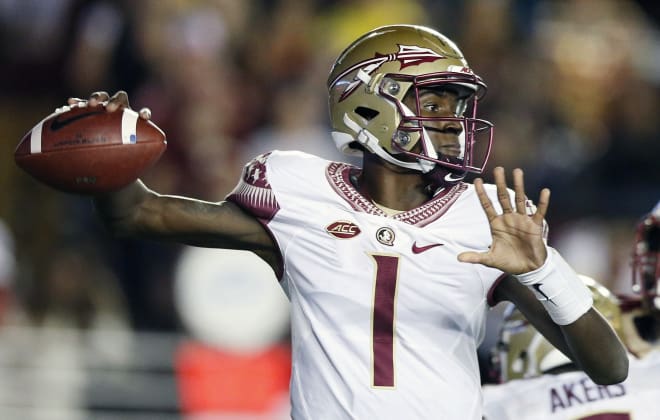 This is an easy one. Francois was clearly groomed to be the next star for the 'Noles, and losing him so early in the year was a crushing blow. But from 2014 to 2017 Florida State actually signed five quarterbacks ranked as four-stars, with prospects like Malik Henry and D'Andre Johnson both Rivals250-caliber prospects. But neither player made much of an impact in Tallahassee: Johnson was dismissed from the team without ever playing in a game and Henry lasted only slightly longer before never playing and electing to transfer after dealing with discipline issues. Class of 2014 four-star J.J. Cosentino has been nothing more than a bench player, which explains why four-star freshman James Blackman was pressed into duty when Francois went down. Among the in-state quarterbacks that Florida State missed on or didn't pursue from 2014-2016 include Quinton Flowers (USF, 2014), John Wolford (Wake Forest, 2014), Lamar Jackson (Louisville, 2015) and Tyler Huntley (Utah, 2016).
2. OFFENSIVE LINE PLAY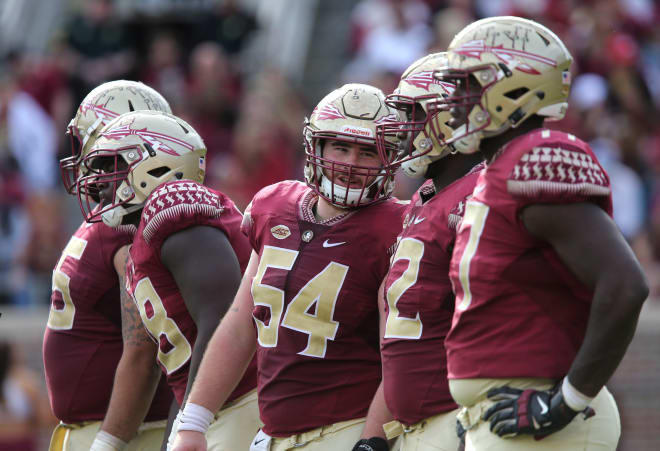 The struggles along the offensive line have been a constant for FSU, and they were even a major issue during the 2016 season. While the state of Florida is known for producing elite talent, the 'Noles often have to go outside the state to find elite offensive linemen, which are always at a premium. From 2014 to 2016, Florida State signed nine offensive line prospect ranked as four-stars or higher, with just three of them originally from Florida high schools. Of the five players expected to start for the Noles this weekend, just two were ranked as four-star offensive linemen in high school, while starting right tackle Rick Leonard was a four-star defensive end who switched positions in 2016. Injuries to former elite recruits like Landon Dickerson (2016, No. 43 overall), Jauan Williams (2016, No. 146 overall) and Baveon Johnson (2016, No. 45 overall) have really damaged the unit, but the trio is relatively young and one would expect more depth along the position.
3. LACK OF RECEIVER DEPTH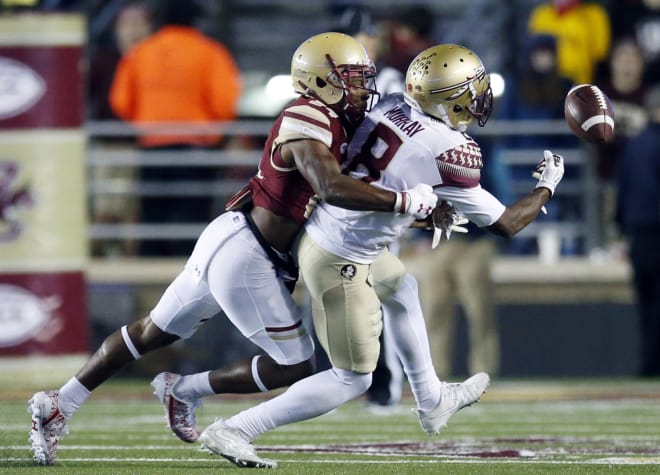 At a school like Florida State, where highly ranked players often leave early for the NFL Draft, it's not surprising to have a lack of senior contributors at certain positions. But as the Seminoles break in a new quarterback this season, the lack of an elite receiving corps hasn't helped the transition. Class of 2015 four-star Auden Tate has easily lived up to his ranking - if not exceeded it - but former five-stars like George Campbell (2015) and Ermon Lane (2014) have been inconsistent and/or injury prone. Lane's struggles have been well-documented and he moved to defense in 2016, only to move back to offense recently because of a lack of depth at wide receiver. Young receivers like D.J. Matthews and Keith Gavin were also highly ranked and have shown promise, but beyond Tate and former three-star Nyqwan Murry, the wideouts have struggled to live up to their potential.
4. OFFENSIVE TALENT FROM 2014 IS GONE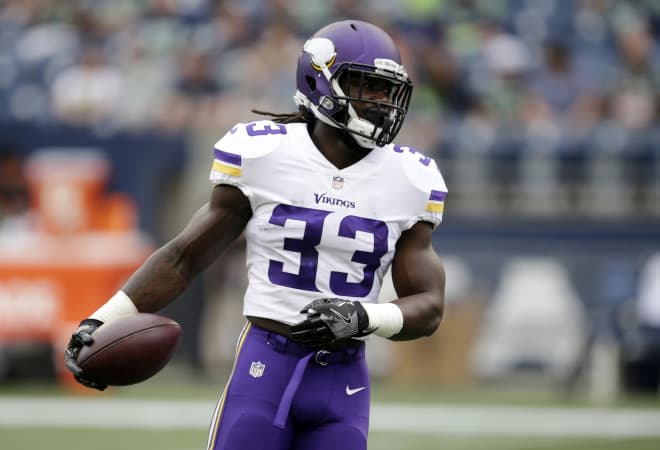 Senior leadership is always an important part of a winning team, but thanks to several defections from Florida State's 2014 class, the Noles are rather thin when it comes to veterans. Of the 11 players expected to start on offense for Florida State on Saturday, only Rick Leonard is a senior and offensive linemen Derrick Kelly and Alec Eberle are members of the 2014 class in the starting lineup. Gone to the NFL from that year's haul are former five-stars running back Dalvin Cook and wide receiver Travis Rudolph, as well as offensive lineman Rod Johnson. Cook was a no-brainer to leave early, while Johnson didn't get selected until the fifth round and Rudolph went undrafted altogether. Having those Johnson and Rudolph back on the roster would provide a major boost both on the field and in the locker room.
5. DEFENSIVE STARS LOOKING AHEAD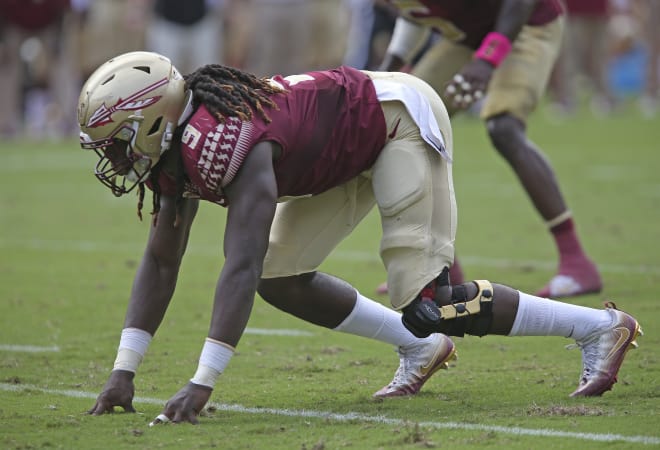 For all the shortcomings on offense, it's hard to look at the Florida State defense and find major flaws from a pure talent standpoint. Class of 2015 five-stars Derwin James, Tavarus McFadden and Josh Sweat have lived up the hype and are expected to be high draft picks. The roster also boasts 2013 five-star linebacker Matthew Thomas, 2016 five-star cornerback Levonta Taylor and several other former Rivals100 prospects who are in the starting lineup. At least five of the Seminoles' starters are expected to be selected in the 2018 NFL Draft, creating plenty of questions as to why the unit hasn't played better. But is it possible that the Seminoles stars started to look ahead to the next level after Deondre Francois went down and the losses starting piling up? Former Rivals100 prospect and 'Noles starting linebacker Jacob Pugh suggested as much this week, and at a time when NFL Draft coverage is year-round and prospects are well aware of their potential future earnings, it's more than feasible to see a situation in which unpaid college athletes are worried about their future earning potential.