Hot teams in Orlando: The U, Huskers, FSU, UGA, UCF
With the Rivals 3 Stripe Camp Series presented by adidas now in full swing, we take a look back at Sunday's stop in Orlando to identify five college programs whose fan bases should be feeling good after the event. Whether it was an impressive performance by a commit on the field, or buzzworthy comments by top targets during the media session, here are the five hot teams.
MORE RCS ORLANDO: Prospects earning their stripes | Full schedule | Cassidy's takeaways | Updates
1. MIAMI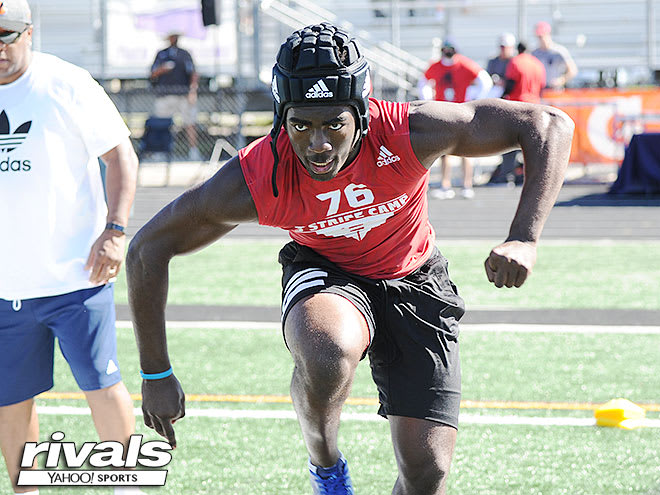 2. NEBRASKA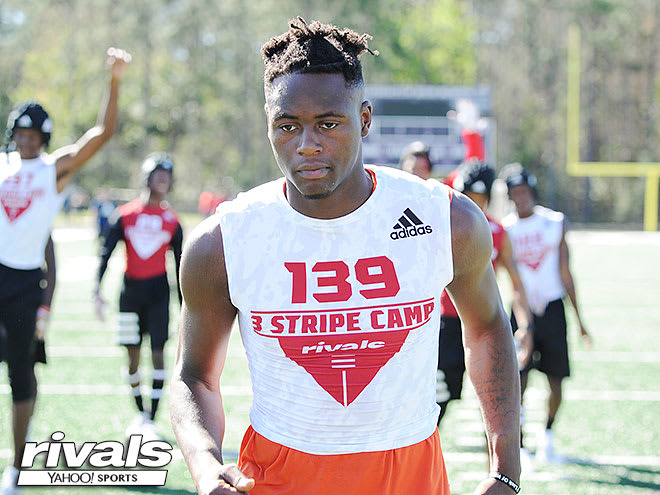 It's clear that Scott Frost's name hasn't been forgotten in the Orlando area. The former UCF head coach was still being buzzed about over the weekend, as at least one player showed up to Saturday's combine in full Nebraska gear. On Sunday, a handful of top prospects mentioned the Cornhuskers, a few going as far as to proclaim Frost's 13-0 UCF team the rightful 2018 national champions.
The Huskers' Florida recruiting boon doesn't seem to be fading, and a little on-field success could give the program yet another boost in the Sunshine State. Players such as Leonard Manuel, Keon Zipperer and Lloyd Summerall mentioned Nebraska on Sunday.

3. FLORIDA STATE

Sunday's camp came fewer than 24 hours after the conclusion of a junior day event at Florida State and may prospects attended both events. The timing certainly helped the Seminole-related buzz, as players recapped their trips to Tallahassee.
Defensive end Lloyd Summerall seemed impressed with his visit. As did defensive back Travis Jay, who is being heavily recruited by Willie Taggart's staff. The new FSU coaches have hit the ground running when it comes to 2019 prospects in the middle and northern parts of the state and that was apparent at this weekend's Orlando-area camp stop.

4. GEORGIA

Georgia's success recruiting running backs is permeating through the country, as top 2020 tailback Demarkcus Bowman cited the school's lineage when discussing his recruitment on Sunday. UGA is considered to be the slight favorite to land Bowman as things stand now , years before he'll sign a letter of intent. Still, the UGA chatter didn't end with Bowman. Prospects such as Keon Zipperer, Warren McClendon and Jalen Rivers also mentioned the Bulldogs as a school of interest.

5. UCF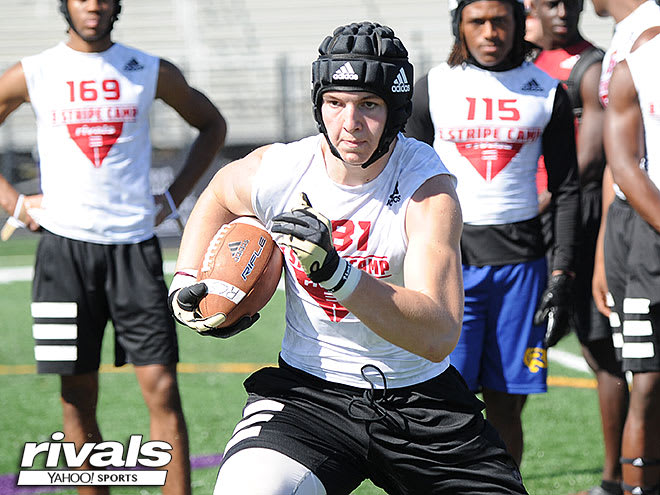 With the camp in the Orlando area, UCF took advantage and hosted several prospects for visits on Saturday and after the event on Sunday. That led to plenty of buzz about the Knights among the prospects during media availability, with many praising the school for its successful 2017 season.
If it weren't for UCF, wide receiver/tight end MVP Simon Dellinger might not even be in attendance at the event. The 6-foot-6 prospect flew down to visits the Knights and competed in Saturday's combine, only to earn an invitation back to Sunday where he put in an MVP performance. Knights linebacker target Rian Davis also turned in an MVP performance, and other UCF targets such as linebacker Brandon Gary and offensive tackle Cameron Vaughn also turned in quality performances.

MORE UCF: UCFSports.com