High School Fantasy Draft: Who selected the better team?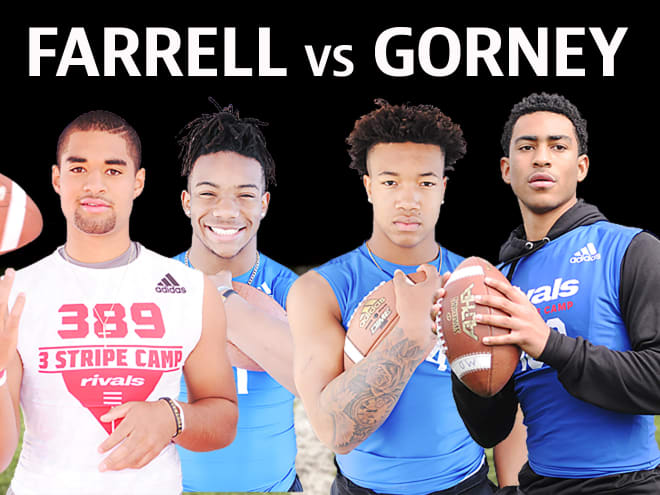 The class of 2020 fantasy football draft was held and both participants – Rivals.com recruiting gurus Mike Farrell and Adam Gorney – believe they picked an unbeatable team. So who drafted the better squad? Each offers his case and our panel of judges weigh in on the winner.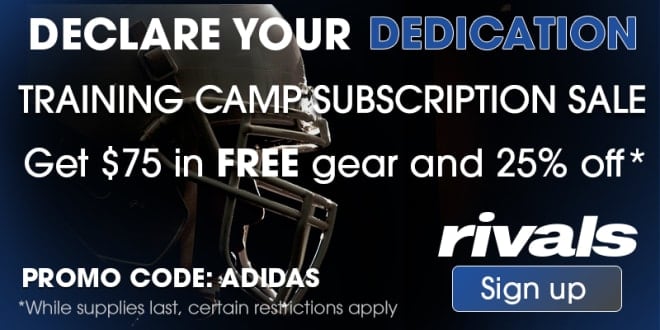 FARRELL'S TEAM
FARRELL'S CASE ...
No one is going to beat my team. I know Gorney loaded up on the defensive line and he has some impressive talent up front but I have the top quarterback in the nation, an amazing running back duo and I like my offensive line for balance. We can move the ball through the air as well with a big receiver in Johnson, a slot in Jarrett and the stickiest hands in this class with Rosemy.
And let's not forget Gilbert, who can't be checked even by Gorney's talented linebackers. On the defensive side of the ball, my linebackers are all huge and physical and will slam his running game, and I have a versatile defensive line. My secondary is loaded as well with good size and Smith can impact on either side of the ball. Gorney has talent but there's no way he'd win a game against my team.
We'd win 37-13.
GORNEY'S TEAM
GORNEY'S CASE ...
It's nice that Farrell's team has the best quarterback in the country, a dynamic running back duo and skilled receivers but they won't be going anywhere. When Uiagalelei is pressured by Murphy, Bresee, Rogers and Burch from every angle by that Fearsome Foursome, he will rush his throws. That's where Ricks and Phillips come in. Let's not forget that Ricks had a half-dozen pick sixes a year ago and in his first game at IMG he had another pick six. Phillips made national headlines last year when he had three pick sixes in one game. There's no way Farrell's offense moves the ball.
Now let's talk about my offense. Young has game-breaking skills every time the ball is in his hands, Bowman and Milton are the perfect duo of power and speed at running back and after first intending to get speedy, slot receivers, I went a different route and loaded up on huge outside receivers who will dominate Farrell's defensive backs. Nobody is stopping Ohio State commits Fleming and Scott Jr., and Texas A&M pledge Demas on the outside. And then at tight end for red-zone situations we have the 6-foot-7, 255-pound Washington.
This one is easy. Gorney 35, Farrell 14.
THE PANEL
ROB CASSIDY (Southeast/Florida analyst): Mike's team is too big up front and has better defensive backs. I don't see Gorney being able to score at all with a quarterback that is sometimes prone to mistakes and a lack of big, physical wide receivers. This would be a boat race. Farrell, 45-0.
*****
ADAM FRIEDMAN (Mid-Atlantic analyst): From top to bottom I like Farrell's team more. It is more consistent of the offensive side of the ball and matches up pretty well on the defensive side with some of Gorney's top weapons. I'll go with Farrell's team, 17-10.
*****
JOSH HELMHOLDT (Midwest analyst): You are supposed to build a team from the lines out and Gorney did a good job of that, especially with that ridiculous defensive line he has assembled. However, quarterback is undoubtedly the most important position on the field and the drop-off from Uiagalelei to Young is significant here. Farrell 20, Gorney 13.
*****
CHAD SIMMONS (Southeast analyst): In the trenches, it is strength vs. strength with Farrell's offensive line against Gorney's defensive line. But in today's game, it comes down to quarterback much of the time, so I'm going to ride Uiagalelei in this one. I like Farrell over Gorney, 31-21.
*****
SAM SPIEGELMAN (Texas/Louisiana analyst): Comparatively speaking, Farrell's team has the superior quarterback and a stouter offensive line to assert its will on the ground and pass protect. Gorney has better talent at receiver and along the defensive line, but Farrell's team is better at positions that matter more, especially at linebacker with two of the best in the country slowing down Gorney's running game. Give me Farrell's team, 28-14.
*****
WOODY WOMMACK (Southeast analyst): Based on Farrell's and Gorney's inability to draft a winning team at the Rivals100 Five-Star Challenge, it's tough for me to pick a winner between either of them in this fantasy matchup. But I'm going to go with Gorney, mainly because his team will be able to improvise more with Young under center and with Demas and others at wide receiver. The game will be ugly, like most all-star contests are, but I give the nod to Gorney, 21-13.