Georgia Tech commits react to Brent Key hiring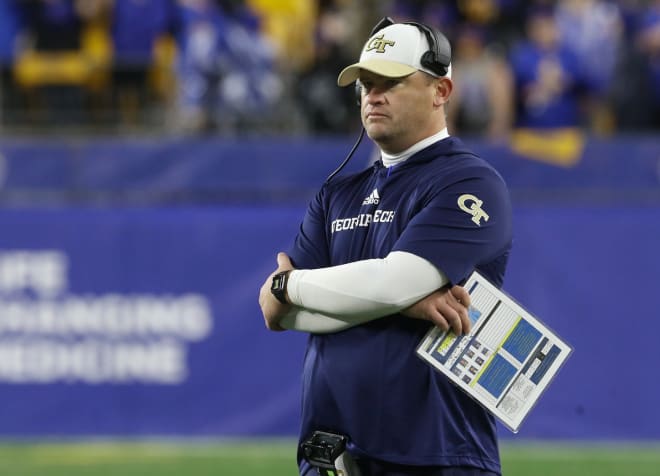 When a head coach is fired, an insurmountable task is left for the remaining coaching staff to keep a recruiting class together. Once Georgia Tech released Geoff Collins of his duties on Sept. 26, not only did the staff under interim head coach Brent Key keep the committed players together, they added four more prospects to the list.
The committed prospects share their thoughts on coach Key being announced the new head coach at Georgia Tech on Tuesday.
*****
"It's awesome. I'm happy to have him on staff permanently. I feel like he really deserves this opportunity and I believe the program will grow rapidly with him as head coach."
*****
"Twitter has been going crazy with the Tulane guy (Willie Fritz) in the mix, and his default answer when asked about it. Everyone was under the impression it was him or coach Key. Coach Key was definitely my candidate and pick. I like him, we have a great relationship. With coach Key leading the team, they are playing the best they have in a long time. I am happy that he is my coach. He graduated and played there, he had the advantage over everyone in the running; he knows how it is ran. And he knows how to manage a team being with coach (Nick) Saban at Alabama. He knows what winning is like."
*****
"I didn't know but it's exciting getting a coach everyone wants, loves, and trusts. We have our coach now it's time to go win more games."
*****
"Coach Key is a great hire! He's a GT man all day and brings the GT culture with him! I'm glad he got the job, and excited to see what we do in the next few years."
*****
"I'm excited for coach Key getting the permanent head coaching job. He's a great person, as you can see with the team, there is a whole different energy and I can't wait to learn from the man himself."
*****
"I think it's a great move. He has high expectations and he's ambitious about the program. He is a GT man and there's no better person to run the program than him."
*****
"I wish they were still recruiting me heavy out of all the big-time schools. Georgia Tech just felt like home when I was there and the culture there is different."
*****