From the Road: Pennsylvania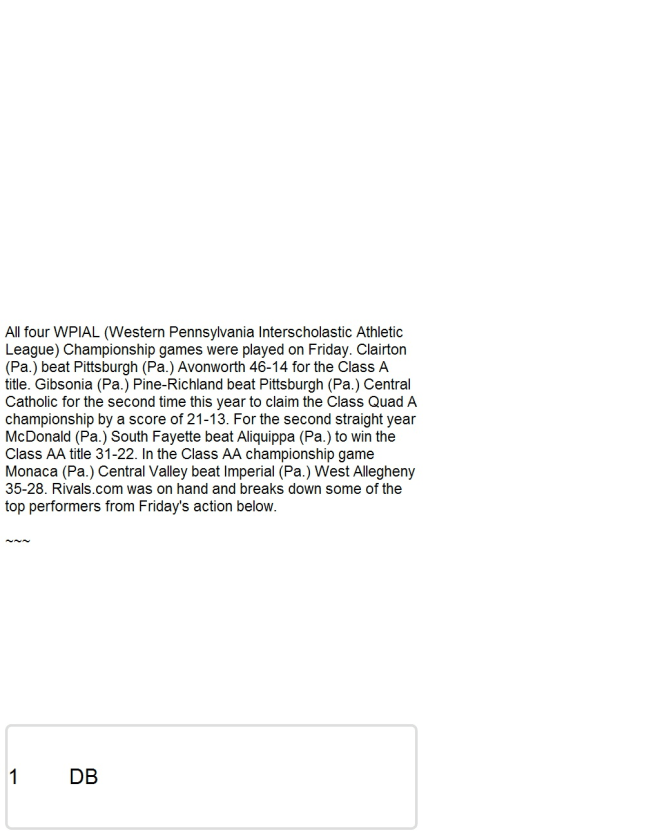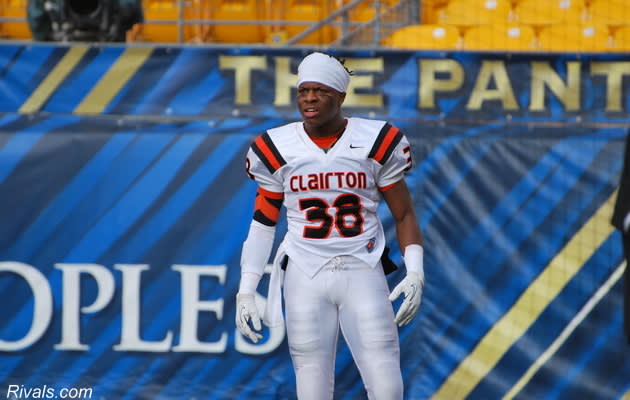 3
DB
Pittsburgh (Pa.) Central Catholic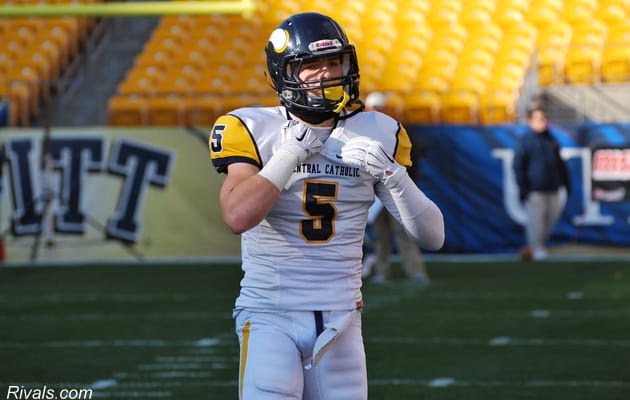 4
QB
Gibsonia (Pa.) Pine-Richland
5
ATH
Aliquippa (Pa.)
6
QB
Pittsburgh (Pa.) McDonald (Pa.) South Fayette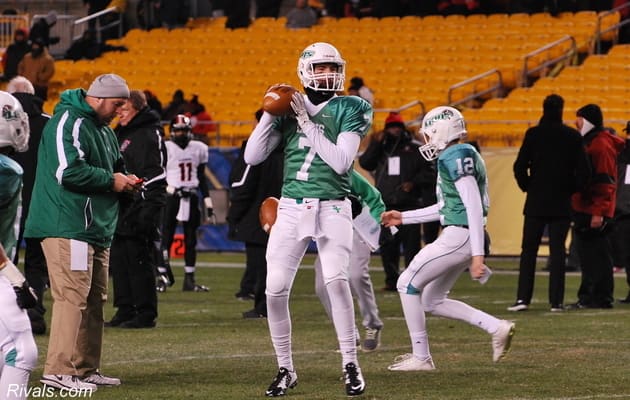 7
RB
Imperial (Pa.) West Allegheny
8
DB
Pittsburgh (Pa.) Central Catholic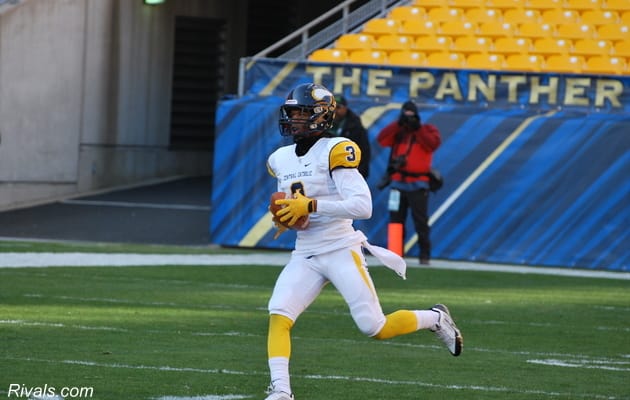 9
WR
Clairton (Pa.)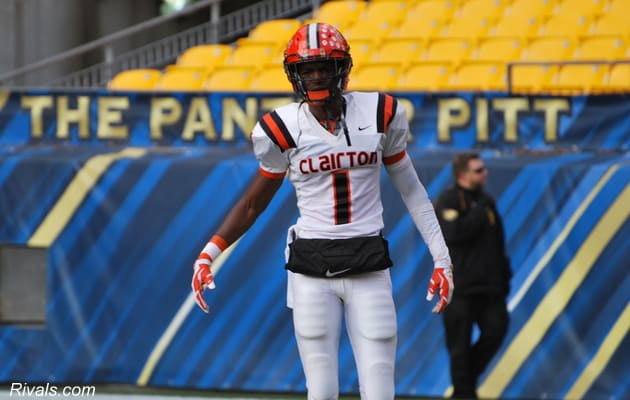 10
LB
Pittsburgh (Pa.) Central Catholic
11
OL
Pittsburgh (Pa.) Central Catholic
OTHER PROSPECTS
LB
Joe Lieberman
Gibsonia (Pa.) Pine-Richland
Lieberman led Pine-Richland with 16 tackles and five tackles for a loss. He was making plays inside and outside and did a good job of beating the blockers to the edge.
ATH
Gibsonia (Pa.) Pine-Richland
Merhaut had a big game for Pine-Richland on offense and defense. He made 11 tackles on defense and caught eight passes for 114 yards and one touchdown. Merhaut is just 5-foot-8 but was able to beat his man down field a number of times.
DT
Aliquippa (Pa.)
Fisher, a 6-foot-1, 265-pound defensive tackle, is just a sophomore but showed that he will be a major playmaker until he graduates. He made eight tackles and had one tackle for a loss. Fisher was dominant at times and made it difficult for South Fayette to get much going on the ground.
WR
Aliquippa (Pa.)
Anderson is a big time talent that wasn't as productive as usual. At 6-foot-3, 220-pounds, Anderson is capable of dominating games but didn't have many opportunities to make plays.
DT
Aliquippa (Pa.)
Gipson is one of those defensive linemen that consistently commands a double team so he doesn't totally wreck the offense's game plan. He didn't light up the stat sheet but did have five tackle and one tackle for a loss. His impact was felt because his teammates were freed up to make plays.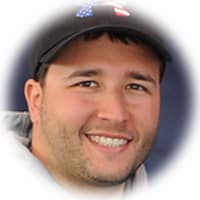 Adam Friedman
Mid-Atlantic Recruiting Analyst