Four-star Slaton focused on FSU, Michigan, Tennessee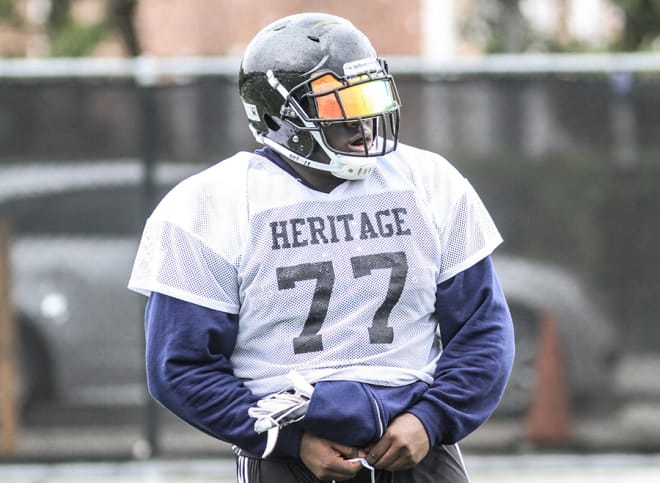 DAVIE, Fla. -- Tedarrell Slaton has three schools in mind. He doesn't name them as "official favorites" per se, but it seems unlikely that he'll choose a program from outside of the small group. Semantics such as that are commonplace in recruiting.
Still, the four-star tackle rattles off the schools that have attention.
"My top three favorites are probably Michigan, Tennessee and Florida State," Slaton said on Saturday.
According to Slaton, he'll rely on inside information of sorts going forward. The four-star lineman will listen to pitches from coaches, sure, but he's also equipped with other methods of research
"I have players at all three teams already," Slaton said. "They are giving me the inside scoop on what's going on at those schools."
A commitment timetable is a work in progress. On that front, Slaton doesn't mind throwing out rough projections but nothing concrete. That said, the picture of his recruitment is starting to clear.
"A decision is coming," Slaton said. "It's coming along. I need to sit down with my mom and my uncle and my coaches to see what's going on. It will most likely be after the season."
IN HIS WORDS: "I'm looking for a college that's like home. Slaton said. "It doesn't bother me how far away it is. I mean, I might get home sick later on in college, but it doesn't bother me thinking about it now."
RIVALS REACTION: Michigan seems to hold a slight lead for Slaton, but Florida State is a player as well if it decides to push the issue. That's not to say that Tennessee has been eliminated from the running, as the Vols have positioned themselves well even if they currently seem to be running in third place.