{{ timeAgo('2023-03-04 15:13:35 -0600') }}
football
Edit
Four-star QB Marcos Davila taking in interest following TCU decommitment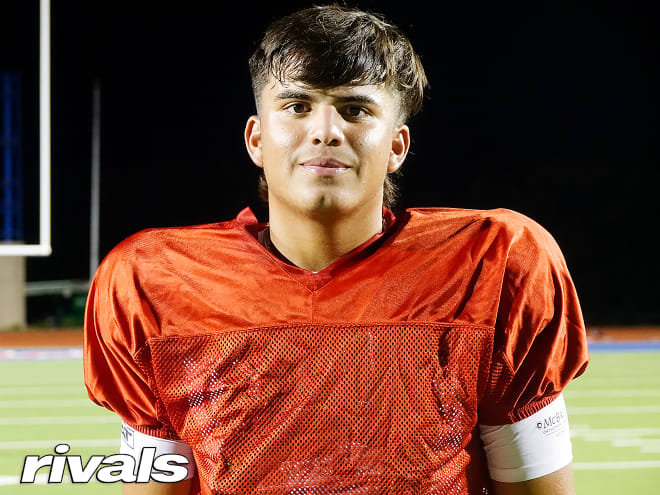 Midland (Texas) Legacy four-star quarterback Marcos Davila announced his decommitment from TCU on Feb. 22, and his decision has led to multiple programs across the country reaching out to the West Texas gunslinger to gauge interest.
Colorado, Houston, Miami, Purdue, Rice and Texas State have been the programs that have made contact since his decision to pull his pledge from the Horned Frogs as he embarks on his "second" recruiting journey.
At Colorado, offensive coordinator Sean Lewis and tight ends coach Tim Brewster have been in heavy contact as Davila will work to schedule a March visit to Boulder in the coming days.
"They're bringing a lot of hype towards that team," Davila said. "I'm excited to see what they can do this year. Coach Lewis, he's really great and has really good energy. By the way he's explained his offense, he runs his offense the same as mine right now. Also Coach Brewster, he's pretty cool and talks to me quite a bit. He lets me know how good of a player I am and that I'm one of the top guys in the class."
Purdue has been the clubhouse leader since Davila's decommitment as new offensive coordinator Graham Harrell has had a long-standing relationship with his fellow Texas native, and Ryan Walters has made a key early impression.
"I'm just excited to see the campus, Coach Walters and everyone there and how they run things," he said ahead of a Purdue visit that Davila started on Friday evening. "I'm just ready to get up there, show face with Graham and them again. It's gonna be good."
When Harrell was at West Virginia, the Mountaineers came close to beating out TCU for Davila's initial commitment. Now with the landscape changed following the carousel of a few coordinators, Davila is excited to see how Harrell can make an impact this time around.
"Just his character," Davila said about what stands out. "He's been really great to me and my family. I feel like he's one of the most honest recruiters I talk to. He shows me a lot of love all the time."
Miami's new offensive coordinator Shannon Dawson has gotten to work immediately on Davila upon his arrival in Coral Gables, and it has the Hurricanes in line for a spring visit.
"Coach Dawson is there now," he said. "The U is known pretty well. Coach Cristobal has reached out to me a little talking about how it is up there. I think we're gonna go up there soon as well, after Colorado. Coach Dawson is a really great offensive coordinator by the way he calls his plays. It's my type of offense, air raid and spreading everything out."
Davila is in no rush to make another commitment as he plans on using multiple unofficial and official visits before a early fall decision.
"I'll probably just take these visits, see what everything is like," he said. "Then I'll probably take some OVs before making a decision. I want to make a decision before the season or towards the beginning of the season."
At 6-foot-3, 210 pounds, Davila is ranked as the No. 246 recruit in the country for the class of 2024, according to Rivals. He is the No. 14 ranked pro-style quarterback in the country and the No. 43 recruit from the state of Texas.