Four-star OL Mekhi Becton sets one visit, more in the works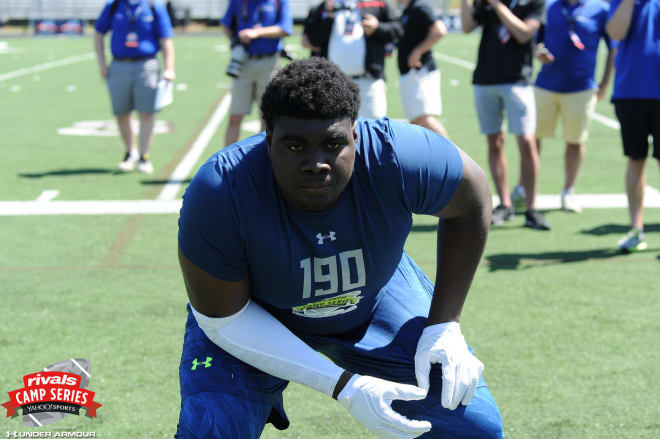 Four-star offensive lineman Mekhi Becton is still working with a top 10 but he does have better relationships with some coaches than others. Look for the Highland Springs, Va. star to start to narrow things down by taking official and unofficial visits to help him make judgments on how well he can fit in at these schools.
IN HIS OWN WORDS...
"I still have my top ten but Georgia, Michigan, Michigan State, Virginia, Virginia Tech, Rutgers, and pretty much all of them stand out," Becton said. "I have the best relationships with Coach Tujague from Virginia, coach Beamer from Georgia, coach Vice from Virginia Tech, coach Blazek from Rutgers, coach Drevno from Michigan, and coach Burton from Michigan State.
"I need to see more from Pittsburgh, Rutgers, and North Carolina," he said. "I'm just going to have to save up money and take more visits to see these schools so I can figure it all out."

WHAT'S NEXT?
Becton will visit Virginia this weekend but doesn't have any other visits scheduled right now. He expects to commit on Signing Day after taking all of his official visits.
RIVALS' REACTION
Even though Becton says he doesn't have a leader, his actions indicate Virginia sits at the top of his list right now. He has made the short trip to Charlottesville more times than he's visited any other school and continues to strengthen his relationships there.