Four-star OL Evan Gregory commits to Maryland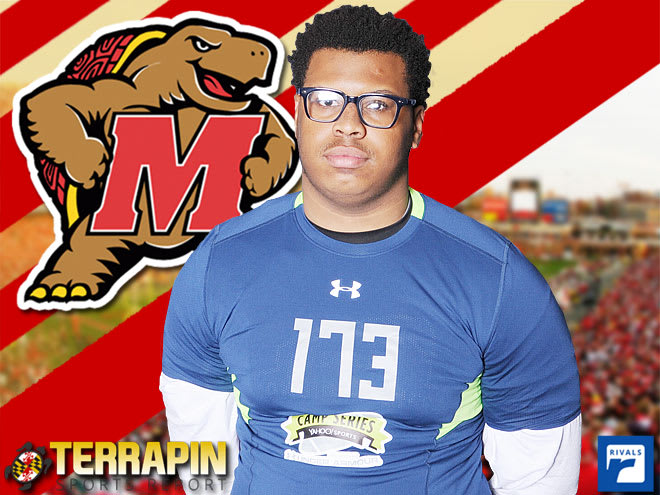 Maryland has done a great job of recruiting the local powerhouses in recent years and the commitment from four-star Hyattsville (Md.) DeMatha offensive lineman Evan Gregory is the latest indicator.
IN HIS OWN WORDS…
"I picked Maryland because it's close to home," Gregory said. "They have my major. I want to become a teacher. It's all about connections and who you know. With Maryland is just outside of D.C., the nation's capital, it was a no-brainer. That's really why I want to go to Maryland.
"I have a lot of confidence in the coaches there," he said. "Coach Bowen is a technician and that's what I like and that's what my coaches at DeMatha are like. I feel like I'll fit right in there coming from DeMatha. It feels like I'll hit the ground running because it's almost the same thing.
"Coach Bowen preparing me not only in college to be the best person and player I can be but also at the next level," said Gregory. "He played at Maryland, he's a technician in what he does, and makes sure that everything he does gets done 100-percent correctly. I really like that about him.
"There are a lot of DeMatha guys up there but it wasn't really a factor," he said. "My main goal is to be a teacher and that was my focus in going to Maryland, it wasn't about who I knew. It's a positive thing that I know all these people there and they'll be by my side."
On committing to Maryland with his current teammate Austin Fontaine: "Me and Austin are not only friends, we're brothers," Gregory said. "We've known each other since 7th grade. When I was at Gilman I tried to get him to come to Gilman but when I left there the tables turned and I came to DeMatha. We've been supporting each other through the whole process."
RIVALS' REACTION
Landing a commitment from Gregory is an important step towards improving along the offensive line and further establishing deep connections with local talent producing high schools. The Maryland coaching staff is really going to love Gregory's tenacity and relentless attitude. Not only does he bring much needed size to the offensive line, Gregory plays with an edge and nasty streak that can rub off on his teammates.