Five undrafted five-stars that made NFL teams
When the NFL Draft came and went back in April, it was notable that 17 draft-eligible former five-star prospects didn't hear their names called. Most signed as undrafted free agents, which means a long road to an actual career in the NFL.
But after the first week of the season, five of those former five-stars still have their NFL dreams alive via a spot on the active roster or practice squad.
Today we take a look at those prospects and their chances of staying in the NFL.
EARLY LOOKS AT THE 2019 NFL DRAFT: QB | RB | WR/TE | OL | DT | DE | LB | DB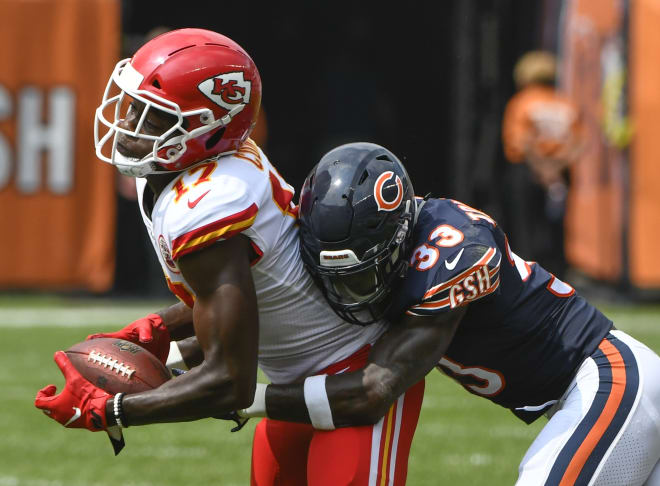 As a recruit: Toliver made an early commitment to LSU during his sophomore season, and despite also taking official visits to Florida State, Virginia Tech and Ohio State during his senior season, ended up sticking with the Tigers.
In college: Toliver wasted no time making a name for himself as a true freshman, recording 35 tackles and one interception. It looked like he was well on his way to stardom but as it would turn out, that freshman season would be his best as a Tiger. Toliver struggled with injuries as a sophomore in 2016 and missed several games, and was also suspended for violating team rules. He was back healthy in 2017 and had a bounce-back season, recording 27 tackles, one interception and 10 pass deflections, albeit while missing the first game of the season due to another suspension. He elected to enter the NFL Draft despite having another year of eligibility remaining. He signed with the Chicago Bears as an undrafted free agent.
What he did to make the team: Toliver was injured and missed the Bears' first two preseason games but saw an uptick in playing time over the last three games. He made the team's final 53-man roster and was inactive for the Bears in their loss to Green Bay on Sunday night.
Farrell's take: Toliver always had a ton of talent and it was more a question about attitude than talent coming out. Now that he's made the Bears, he should stick on the roster because he has size and it's hard to find long, talented defensive backs, especially at cornerback. I remember out of high school how impressive his instincts were and his ball skills were off the charts.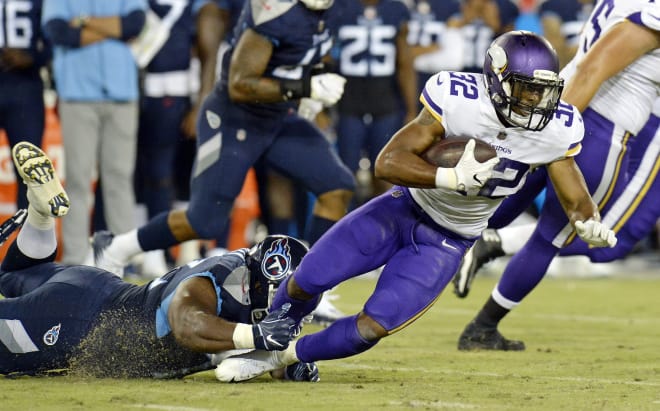 As a recruit: Thomas shattered records in the state of Alabama and had a terrific career, leading to offers from Alabama, Auburn, Clemson, Oregon and several others. Like most prospects from the state, it was unlikely Thomas would go far from home, and he committed to Auburn prior to the start of his senior season.
In college: After showing promise as a true freshman and having an even better statistical season as a sophomore, Thomas left Auburn to transfer to FCS power Jacksonville State. In his two years with the Tigers, Thomas had 705 yards from scrimmage and four touchdowns. With the Gamecocks he remained a versatile threat, accounting for 955 all-purpose yards in 2016 and more than 1,300 all-purpose yards in 2017. After going undrafted, he signed with Minnesota.
What he did to make the team: Thomas established himself as a receiving threat out of the backfield, catching seven passes for 129 yards and two touchdowns during the preseason while also rushing for 66 yards. He was inactive for the Vikings' Week 1 game.
Farrell's take: Thomas was a controversial five-star as half of our staff didn't think he had that ability but I was one of the guys who pushed him over the top. I liked his balance and vision, and the way he could bounce off tackles. It might take an injury for him to see any significant time but just making the roster is a big deal.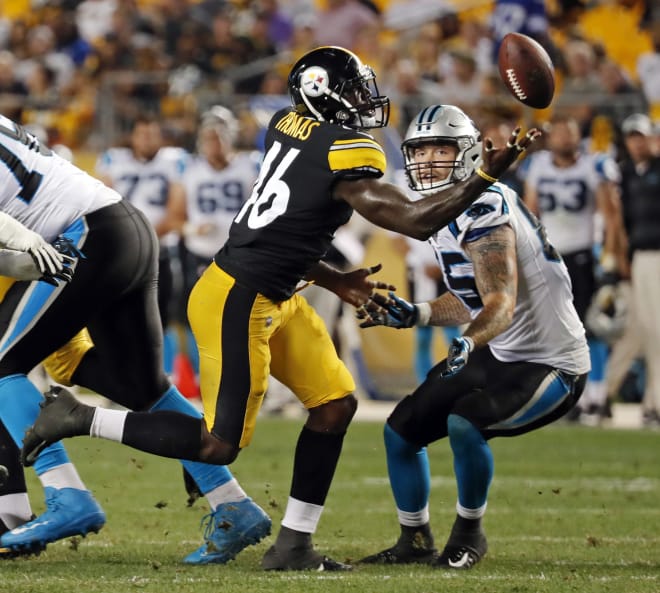 As a recruit: Thomas made several teams sweat it out until the very end, eventually choosing Florida State over Miami, Georgia and Alabama.
In college: Before he ever arrived in Tallahassee, Thomas asked for a release from his scholarship in the spring of 2013, but eventually he was talked into sticking with the Seminoles. After playing in a few games a freshman, he was injured, leading to a redshirt year and he also missed the 2015 season after being suspended. His career finally came alive in 2016, when he led the Seminoles in tackles. After struggling with some minor injuries at the beginning of the season in 2017, Thomas had another quality season, recording a career-high 85 tackles, including 10 for loss. Thomas signed with the Pittsburgh Steelers as an undrafted free agent.
What he did to make the team: Thomas had a very productive preseason for the Steelers, including recording nine and 11 tackles in back-to-back preseason games. He finished the preseason with 25 total tackles and one fumble recovery. He was active for the Steelers in Week 1 but didn't record a statistic.
Farrell's take: Thomas always had a ton of talent but injuries and off-the-field issues held him back a bit. Now that he seems to have his head on straight, we have seen what he can do with his preseason performances. He has length, he can tackle and he's always been very good in space.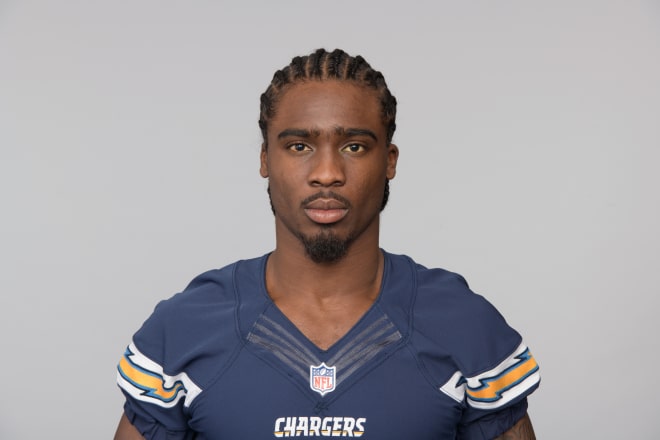 As a recruit: After looking as if he was heading to LSU for quite some time, Brown shocked many when he committed to Alabama following his senior season.
In college: Brown's career got off to a shaky start at Alabama as he was arrested before he ever played in a game with the Tide. He eventually worked his way onto the field, contributing as a freshman and sophomore in 2014 and 2015 before having the best year of his career in 2016. That season, Brown had 32 tackles with two interceptions as he helped the Tide reach the national championship game. In 2017, he appeared in the most games of his career, 13, while recording 29 tackles and two pass breakups. Brown signed as an undrafted free agent with the Los Angeles Chargers, but was cut after the preseason. He later was signed to the Packers' practice squad.
What he did to make the squad: Brown appeared in four preseason games for the Chargers, recording five tackles.
Farrell's take: Brown was a track kid who could always run and played physical at cornerback coming out but he was a risk taker and got burned too many times in college. The talent was always there, especially the speed. He can stick on the roster if he's willing to stand out as a special teams guy and wait his turn. Based on his talent level out of high school, it's no surprise he made a roster.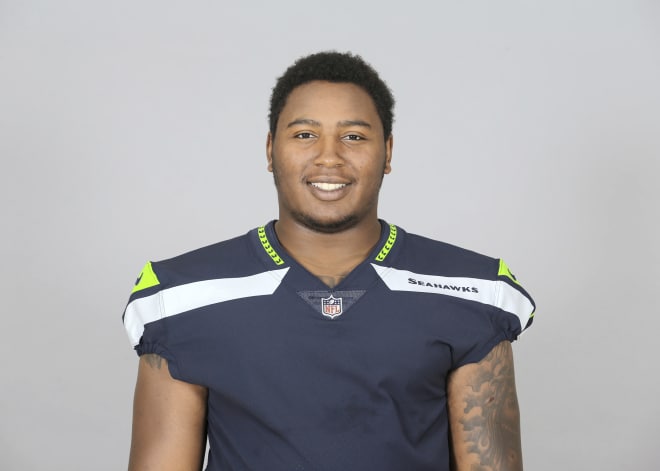 As a recruit: With a national list of offers, Herron made a commitment to LSU following his junior year of high school and never wavered on his pledge.
In college: Herron's career at LSU got off to a slow start as he struggled to be productive early and also ran into troubles off the field, including an arrest for a bicycle theft in 2014. Herron finally started to tap into his talent in 2015 and 2016, becoming an important part of the Tigers' rotation and playing well when he was healthy. He capped his career with 21 tackles in 2017 and finished with 67 career stops and two sacks. Herron signed with New England as an undrafted free agent and was cut at the end of training camp before landing on the Seahawks' practice squad.
What he did to make the team: Herron saw significant playing time in the Patriots' final two preseason games and finished the preseason with nine total tackles.
Farrell's take: I was the big Herron fan of our group and pushed him to be a five-star. I loved his ability to get after the passer, use his hands and also be effective against the run. He liked to double back when he over-committed on pass rush to make plays in the run game and he had the frame to play defensive tackle as well. He has the talent to stick; does he have the attitude?