Five-Star: Top wide receivers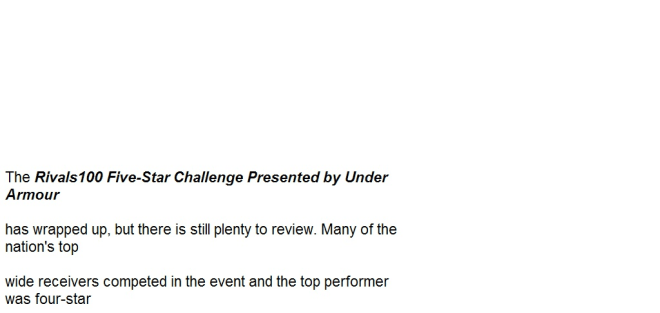 Hardman is so exciting to watch. He can break a big play at any time because he
has a tremendous combination of speed, acceleration and a knack for making
defenders miss. The four-star can take a short pass and make something happen or
he can go long and run by defensive backs into the end zone. He's a
quick-hitting machine who never runs out of energy.
3
WR
Fort Lauderdale (Fla.) St. Thomas Aquinas
Bruce makes defenders look foolish sometimes in one-on-one situations because he
has such tremendous moves that linebackers and defensive backs get doubled up so
the open field, he can run by anybody. In 7-on-7, he was incredibly valuable as
well, taking short passes and making people miss on almost every down.
4
WR
Oxford, Miss.
Metcalf has tremendous size and he couples that with surprising speed on the
he was found streaking down the sidelines catching long bombs. He cannot be
defended by smaller cornerbacks on short passes and Metcalf has the speed to
break out for big gains.
5
ATH
Savannah (Ga.) Savannah Christian School
Robertson has dominated so many times, it's becoming expected from the five-star
prospect. He is a great short route runner -- get the ball in his hands and then
let him run with it. Or Robertson can put on a double move and go deep for a
long gain. He flirts with playing defensive back as well, but Robertson is super
special at wide receiver and should stick to that position.
6
WR
Bradenton (Fla.) IMG Academy
Chase was phenomenal in one-on-one drills and then continued a strong
across the middle and down the sideline time and time again and he never dropped
a pass. The IMG Academy four-star recruit had some of the surest hands at the
event.
7
WR
Coconut Creek, Fla.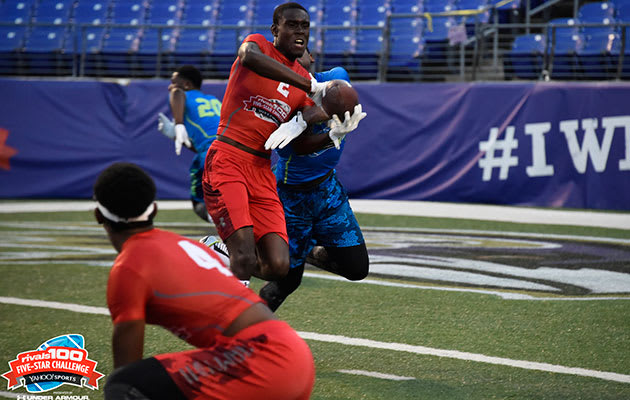 At 6-foot-4 and 173 pounds, Victor has outstanding size and has an enormous
catch radius, so he was a threat down the sidelines all day. For someone so
lanky, Victor is surprisingly athletic and smooth in his routes. He can come
back to the football and make moves to the inside, but he's most comfortable as a
vertical threat down the sidelines.
8
WR
Fort Lauderdale (Fla.) St. Thomas Aquinas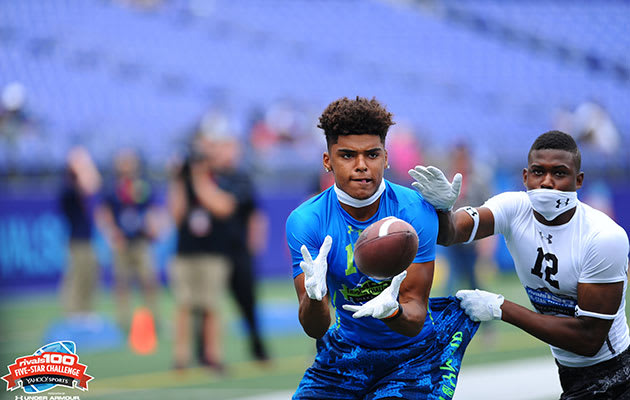 During the one-on-one portion of camp, there might not have been a better and
more consistent receiver. The 2017 five-star prospect has outstanding,
consistent hands and long arms where he can outreach smaller cornerbacks for
passes thrown too high. He's a sharp route runner and it's hard to believe he
still has two years of high school football left.
9
WR
La Puente (Calif.) Bishop Amat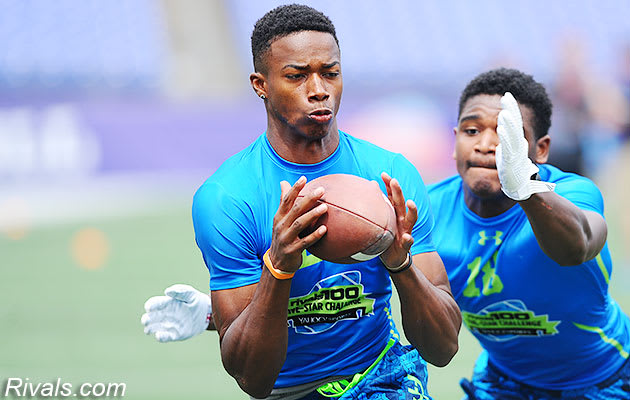 Vaughns did not have a dominating performance, but he was consistent and smooth
throughout the day catching passes and making people miss. The four-star was
most effective on the short and intermediate routes where he would make one or
two quick slashing moves and then break open for nice gains. Vaughns has also
proven he has the ability to break deep and be a threat down the sidelines.
10
WR
Chandler, Ariz.
Harry was quiet during the one-on-one session, but once he got used to the
competition level, the five-star prospect was excellent in the 7-on-7 games.
Harry was most valuable in short-yard situations by the goal line because he is
simply bigger and more physical than a lot of cornerbacks trying to defend him.
11
WR
Niceville, Fla.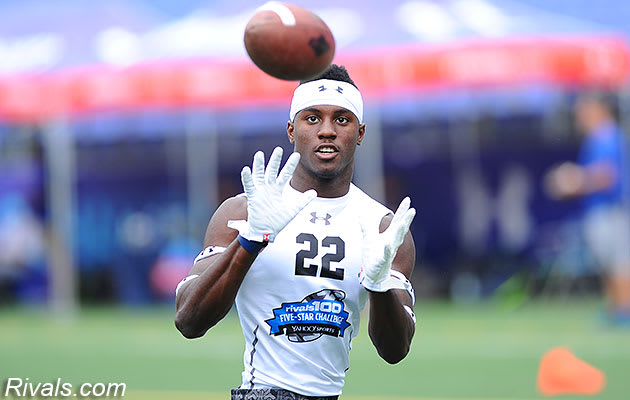 Stove was really smooth all the way through his route and did a nice job of
changing speeds to confuse cornerbacks as he made his way down the field. The
separation from cornerbacks even on short routes, but especially when he'd go
deep and haul in a big pass.
12
WR
Egg Harbor City (N.J.) Cedar Creek
Mitchell really emerged early during drills when he showed off impressive
explosion and he also made a lot of difficult one-handed catches. He continued
to perform well later in the camp in 7-on-7, but was pretty quiet during the
one-on-one portion. Battling a foot injury, Mitchell really showed off his
toughness and drive and had a strong performance.

Complete Coverage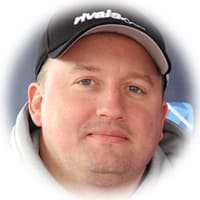 Adam Gorney
West Recruiting Analyst