Five-Star Spotlight: Jaheim Singletary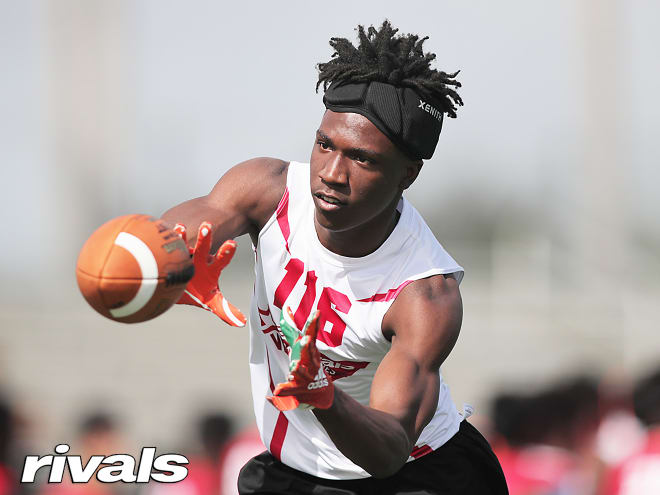 Only a handful of the nation's best high school football players finish the cycle out with five-star rankings. As Rivals.com begins to evaluate the top talent in the 2022 class, the national analyst team has selected 10 rising juniors to debut as five-star prospects.
Today's five-star spotlight is on Jacksonville (Fla.) Robert E Lee High School cornerback Jaheim Singletary.
*****
SCHOOLS TO WATCH
Singletary has named Florida his leader and there's no reason to doubt his words in this case. The young defensive back has long been high on the Gators and would be headed to Gainesville if signing day were tomorrow. Signing day is not tomorrow, however, so programs such as Georgia, Florida State, LSU and Oklahoma remain in the mix. USC is also a part of the cornerback's top six, but it's hard to imagine him actually signing with the Trojans.
ANALYST'S TAKE
Singletary comes with a college-ready body and the type of athleticism that cannot be taught. There's no such thing as a can't-miss prospect of such a young age, but the Florida-based defensive back certainly resembles something close. His speed, ball skills and size make him as versatile as he is physically imposing. There's not a more complete cornerback in the region or possibly the country.
ODDS AND ENDS
One of the most impressive prospects of any age at the recent Rivals Camp Series stop in Tampa, Singletary proved his game translates to the big stage. The five-star corner shut down some FBS-bound wideouts in the class of 2021. He attends Jacksonville's Robert E. Lee High School, where he plays alongside a handful of other FBS prospects.