Five recruits Texas Tech coach Joey McGuire should target
Texas Tech dismissed Matt Wells as head coach last month, leaving a vacancy at one of the Power 5 jobs in the Lone Star State. On Monday, that void was filled by longtime high school football legend and Baylor assistant Joey McGuire.
Texas Tech is the biggest university out in West Texas, but should have the entire state to recruit. Here are some names of 2022 and 2023 recruits that could help shift momentum back in the Red Raiders' corner on the recruiting trail moving forward:
QB BERT EMANUEL
As luck would have it, Texas is deep behind center in 2022 and one of the Power 5 options still off the board should be an obvious option. Bert Emanuel Jr., the three-star do-it-all quarterback for Missouri City (Texas) Ridge Point, has drawn sharp looks from Northwestern, especially of late, but has had interest from the likes of Texas Tech as well as other in-state programs since the offseason.
In the regular season, Emanuel threw for more than 1,900 yards with 25 touchdowns and no picks. He added another 740 yards rushing with 10 additional scores -- all while leading his team to a 9-1 mark.
APB MAJOR EVERHART
Amarillo (Texas) Tascosa High School's campus is loaded less than two hours from Lubbock and it's home to one of the most prolific speedsters in the state and one of the not only the state, but the country's best defensive lineman in next year's class in Avion Carter.
For the record, the Red Raiders were the first program to extend an offer to Everhart. They were also an early offer for Carter, who also drew the same national Power 5 offers shortly after.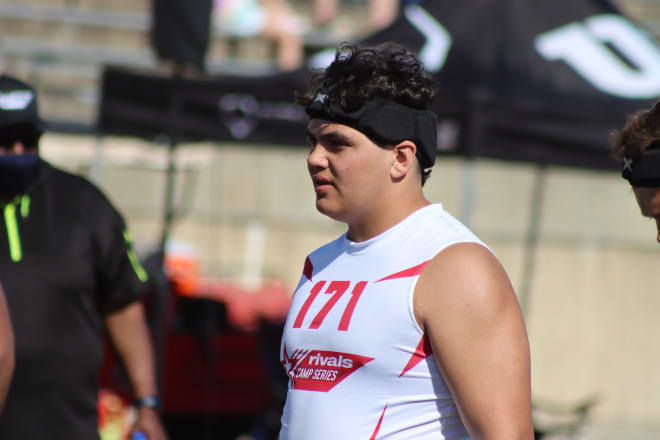 OL ISAIAH KEMA
Isaiah Kema is one of the best offensive lineman in the Lone Star State that you may not be familiar with yet. A four-star guard out of Wolfforth (Texas) Friendship in West Texas, Kema's high school is just 11 miles away from Texas Tech's campus.
Kema, the nation's No. 12 guard for the Class of 2023, landed an early offer from Texas Tech with only a handful of other teams taking notice, namely SMU, Illinois, Virginia and BYU. This should be a recruiting battle that would favor the local team if the new coaching staff can make a strong early impression.
EDGE ISAIAH CRAWFORD
If you're the next head coach of Texas Tech, why not try to make a splash whenever possible? Especially if you're McGuire, who led the Bears' charge for 6-foot-6, 210-pound edge defender Isaiah Crawford.
A state champion pledged to play at Baylor very early on, Crawford is one of the more intriguing pass-rushers with athleticism in the state. On top of that, Crawford's high school in Post is just 40 minutes away from Lubbock.
Baylor is playing well this season, but Crawford was already evaluating other options in his recruitment after giving an early commitment to the Bears. He has a strong tie to McGuire and should be a top local priority for the Red Raiders as they look to inject talent to their defensive roster.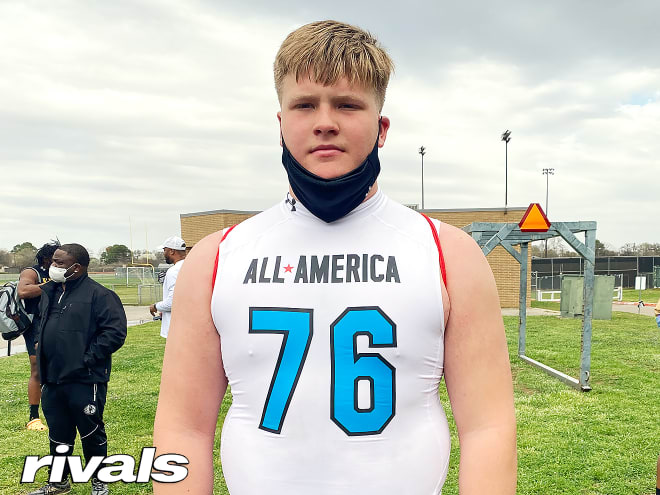 OL HARRIS SEWELL
Since Wells arrived in Lubbock in 2019, his teams signed merely three four-star prospects -- defensive end Gilbert Ibeneme, Behren Morton and Cam'Ron Valdez.
Six-foot-four, 300-pound Harris Sewell is another rare West Texas talent on the offensive line that Texas Tech should be in contention for until the end. However, other in-state schools like Texas A&M, Texas and TCU have been in better shape than the Red Raiders, and the same goes for traditional offensive line factories like Alabama, Notre Dame, Oklahoma, Clemson and LSU. He's a TCU legacy but resides in Tech's backyard.