Five recruits that Fickell developed into stars at Cincinnati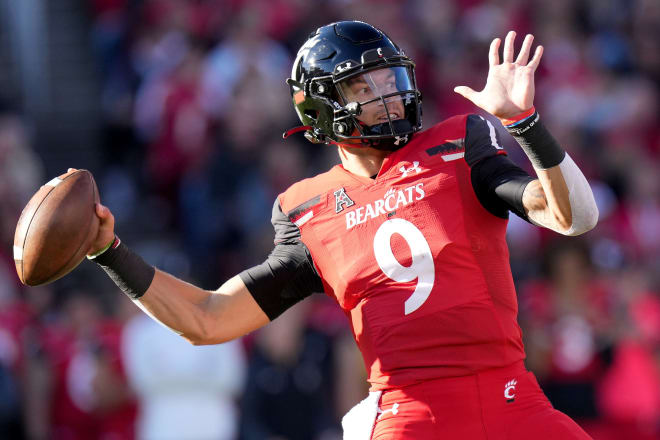 One aspect that has made Luke Fickell such an excellent coach and Cincinnati such a successful program during his tenure there was his ability along with his staff to identify and develop underranked and underrecruited talent and then maximize their abilities.
Here is a look at five such standouts:
"Sauce" made Cincinnati program history by being picked fourth overall in the 2022 NFL Draft and he was the second cornerback taken after former five-star Derek Stingley Jr. Gardner did not have anything near that ranking as the former low three-star from Detroit Martin Luther King drastically outplayed his ranking and one could argue he was a big reason why the Bearcats made the College Football Playoff last season. Other than Cincinnati, Gardner had offers from Kentucky, Iowa State, Indiana, Syracuse and a bunch of MAC programs.
*****
Big Ten programs like Northwestern, Illinois and others showed interest in Pierce throughout his recruitment but ultimately passed on offering as Cincinnati won out in December of his senior season over a host of MAC programs and others. Pierce, who was not a fan of the recruiting process, was also a star defensive player in high school but was recruited as a receiver to the Bearcats even though he didn't put up huge stats in his senior season at Glen Ellyn (Ill.) Glenbard West. After a knee injury cut his junior season in half, Pierce completely blew up in his senior year with the Bearcats catching 52 passes for 884 yards and eight touchdowns before being picked in the second round of the 2022 NFL Draft.
*****  
Ridder got offered by Cincinnati and committed to the Bearcats before Fickell took the Bearcats job but his development was completely under that staff and it was an amazing progression from two-star prospect who was talking to about 15 programs but only got offered by Cincinnati to third-round NFL Draft pick. Eastern Kentucky was the only other school to offer the Louisville (Ky.) St. Xavier prospect. Ridder's career at Cincinnati is one for the record books as he threw for more than 10,000 yards with 87 touchdowns and 28 picks and rushed for 28 TD as well before becoming the No. 74 overall pick in the 2022 NFL Draft.
*****  
Ole Miss, Rutgers and others were involved with Sanders, who bounced between Florida and Georgia during his high school career, but during an interview following his offer to Cincinnati, Sanders said Fickell "gets people in the league" and that was one of many reasons why the Bearcats ended up winning out in his recruitment. The Jacksonville (Fla.) Raines standout was a mid-level three-star prospect who was not included in the position or state rankings but ended up as a third-round NFL Draft pick and the No. 100 overall pick.
*****  
BRYAN COOK
Cook wasn't a five-, four-, three- or even two-star coming out of Cincinnati (Ohio) Mount Healthy. That's because he didn't even have a Rivals profile as Howard was his only offer and that's where he started his college career. After playing there, Cook transferred to Cincinnati where he was moved from cornerback to safety and had a huge season with 96 tackles, two interceptions and a sack. After hardly being recruited at all coming out of high school, Cook ended up as a second-round pick and the No. 62 overall selection in 2022.