Five questions about 2023 RB rankings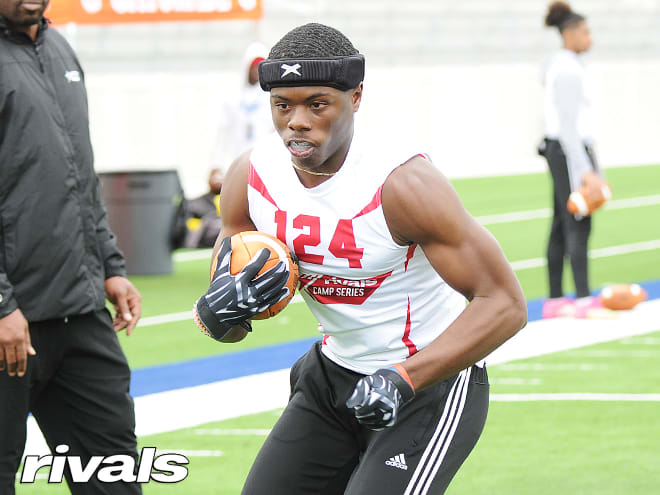 The first Rivals100 for the 2023 class was released last week and there are plenty of questions left as the heart of the spring camp season approaches. Each day this week we will examine the biggest rankings questions at each position.
Next up are the running backs.
1. Will there be a five-star running back this year?
This is a hard question to answer this early in the process but odds are good that there will probably be at least one five-star running back. Only once (the 2016 class) has there not been a five-star running back in a recruiting cycle so some running back in this 2023 class will probably end up a five-star.
It's so early in the rankings cycle to name real candidates but Rueben Owens II is the only one within shouting range of a fifth star right now. The running back position as a whole is pretty down this year so it wouldn't be surprising if none of them ascend to five-star territory. Only five running backs landed in the initial Rivals100 for the class but there is plenty of time for more to move up or down the rankings.
*****
2. Does Rueben Owens have a lock on the top spot?
Ranked No. 25 in the Rivals100, the Texas commit has so far separated himself from the rest of the running backs in this class. Owens is the type of back that can carry the load between the tackles but he is more effective on the edge of the defense and in space. He is technically listed as an all-purpose back because of how dangerous he is in the passing game but has a well-rounded skill set.
Richard Young and Trey Holly are the only other running backs inside the top 50 of Rivals100. Young is a bruiser of running back that breaks off huge chunks of yards. Holly is on the shorter side but is very solidly built and is super explosive. Each of them are major talents that have well-rounded skill sets as well so Owens may not run away with the top running back title so easily.
*****
3. With Owens listed as an all-purpose back, who wins the battle for top RB?
Young and Holly are the top two running backs at this point and there will be plenty of debate over which of them should be the top running back or if it should be somebody else that emerges later in the process. Both Young and Holly have bright futures but both of them have as good a chance as anybody of landing at the top of their position.
Young is a downhill runner that finds running lanes well and is tough to bring down in the open field because of how powerful he is but Holly, despite his size, packs a serious punch as well. On top of that, Holly is a blur so defenders have a hard time slowing him down when he gets the ball in his hands.
Justice Haynes and John Randle Jr. are two other names to keep in mind. Both made the initial Rivals100 for the 2023 class and each have the potential to be impact players at the college level.
*****
4. Will any major running backs emerge in the Mid-Atlantic, Northeast, or on the West coast?
The crop of running backs in the 2023 class is very shallow right now and many others will emerge throughout the spring and summer but there is an obvious lack of big names at the position on the West Coast and on most of the East Coast.
Outside of Florida and Georgia, nobody in the Carolinas and further north has shown much that would warrant consideration for a spot in the Rivals100 and the same goes for players on the West Coast.
This will surely change as many states on both coasts are playing their football seasons right now but it was surprising to see so few players from these traditional hotbeds even listed as candidates for the Rivals100.
*****
5. Who are some others to keep an eye on?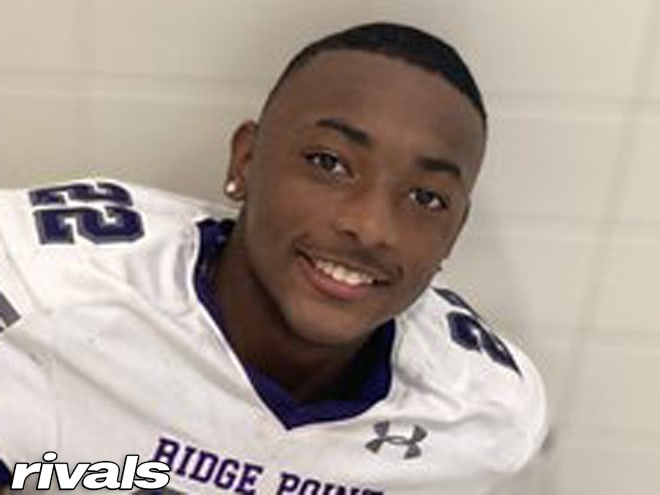 There are plenty of prospects to track at the running back and all-purpose back positions as the 2023 rankings cycle rolls on. Sam Singleton and Mark Fletcher out of Florida, Washington native Jayden Limar, Marquese Williams out of Pennsylvania, and Texans Kedrick Reescano and Ezell Jolly are a couple that have received some attention.
Singleton and Fletcher have a lot of eyes on them nationally and rightfully so. Fletcher is a big, tough back that has excelled against elite competition and Singleton is a long strider with impressive cutting abilities that can score from anywhere on the field. Expect all six of these prospects to eventually get rated as the 2023 class moves further under the microscope.