Five four-stars in Texas with the highest potential to enter the Rivals250
The new Rivals state rankings are live, and there were some movers and shakers in the state of Texas. A total of 60 four-star prospects fell within the Lone Star State's borders with 43 etching their names in the Rivals250. Of the remaining 17, here are the five I'm expecting to rise with continued strong performances this summer.
JAYVEN ANDERSON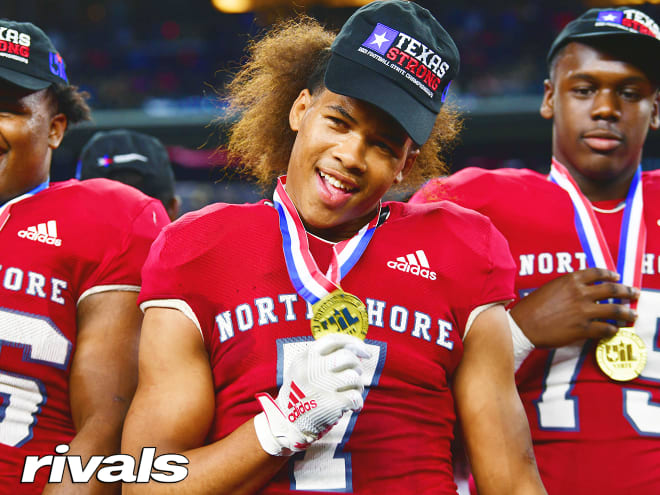 Galena Park (Texas) North Shore safety Jayven Anderson was huge for his Mustangs team in 2021 in helping lead them to a 6A Division I state championship as he covers a lot of ground from the safety position and is physical in the open field.
However, it's his mass improvements in mobility and change of direction this offseason that are making him a complete well-rounded prospect. Not to mention, he has legitimate positional versatility not only in the secondary, but also at a hybrid linebacker for the next level with his wide frame.
In Las Vegas on Thursday night at the Overtime 7v7 tournament, Anderson worked alongside high school teammate Jacoby Davis to help lock down half of the field at all times. As the summer goes on, Anderson should be a name that becomes heavily-coveted by programs across the country.
*****
ISAIAH ROBINSON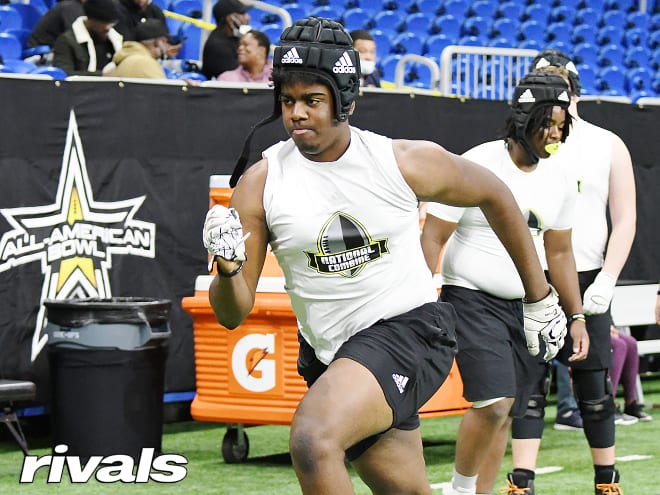 Arlington (Texas) Lamar four-star offensive tackle Isaiah Robinson has racked up camp MVPs this offseason, and despite it being a down year at the position in the state, Robinson continues to prove his worth as a four-star prospect.
His size and physical hands at tackle make him difficult to overpower, as he makes physical defensive linemen look like children at times.
If Robinson can combine that talent with more mobility down low against more athletic pass-rushers, he's a surefire candidate to rise back into the Rivals250.
*****
TYRONE WEST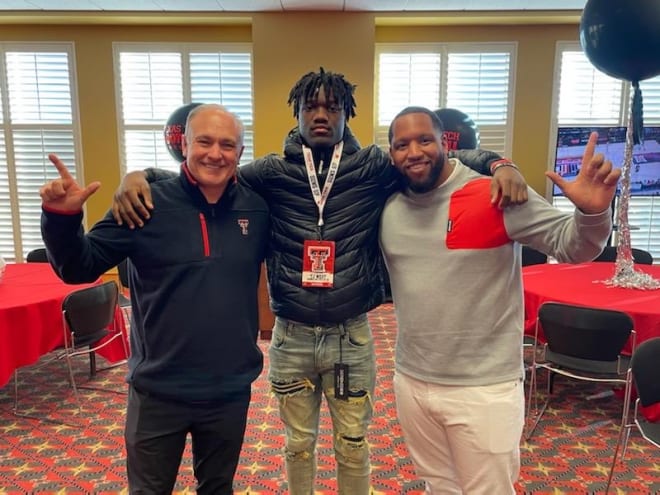 There may not be a wide receiver prospect in the entire state as overlooked as Humble (Texas) tall speedster Tyrone West, but don't tell Texas Tech that.
The Red Raiders made a great early evaluation here and locked in a commitment from West in January, but I think they will be faced with another Calvin Simpson-Hunt situation here soon if his name starts to hit more national radars where Joey McGuire and his staff will work tirelessly to secure his signature.
West has it all: strong hands, above-average length, elite verified speed (10.74 100m, 21.39 200m) and continued progression in the route-running department. The one thing that he does not have is a consistent offense around him at Humble which has created deficits in his production.
However, West is a prospect you have to bank on because of his traits and not only what he can do with the ball in hands, but also how many different ways you can get the ball in his hands. Watch for West to have a big senior season.
*****
JAYLON BRAXTON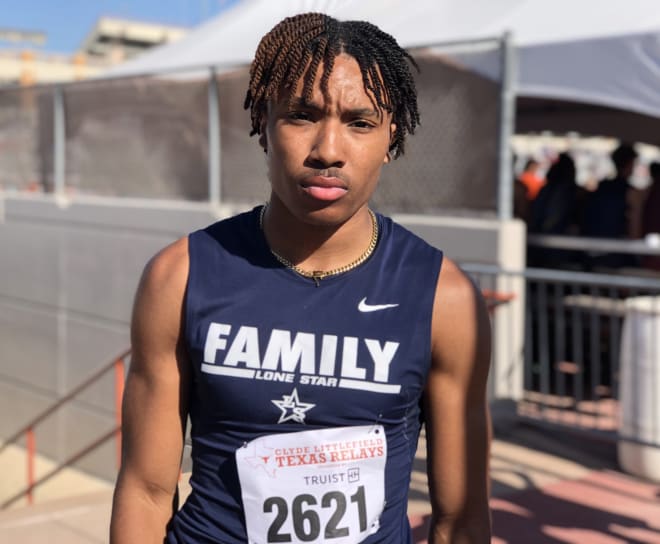 Frisco (Texas) Lone Star four-star defensive back Jaylon Braxton has had a huge spring on the recruiting trail as he now holds 28 offers from major programs across the country.
Braxton's junior season saw him lock down major receiving threats across the Dallas-Fort Worth Metroplex, and he backed up his continued strong performances with a big spring on the track where he ran a personal-best 10.83 in the 100-meter.
His length helps him to stay with bigger receivers to not let them overpower him, and his speed allows him to cover quick deep-play threats. His versatility in the secondary allows him to play on the boundary, inside or at safety at the next level.
*****
JONAH WILSON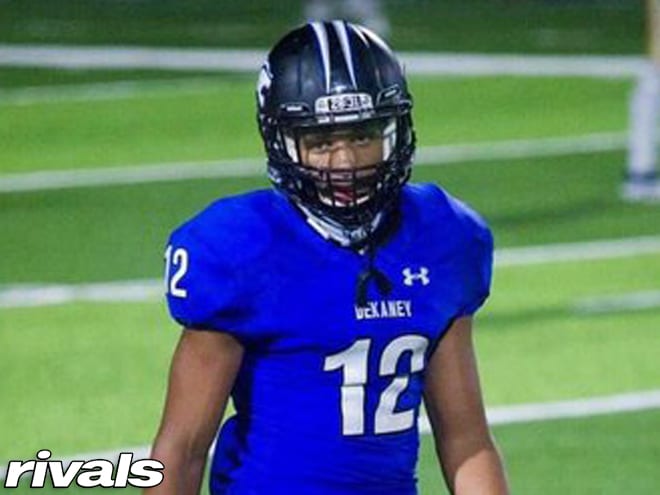 A big-bodied, sure-handed receiver, Spring (Texas) Dekaney's Jonah Wilson has been a huge receiving threat for his team during his high school career.
His athleticism is off-the-charts as he can highpoint with some of the most athletic defensive backs in the state, and his strong hands allow him to bring tough catches down. His footwork and route-running continues to improve as he lacks just a few little things that would make him a bonafide Rivals250 member.
While Wilson can fill up the stat sheet with eye-boggling performances, I'd like to see him be a little more consistent in his senior season and be a threat that must be accounted for every Friday night.