Farrell postseason 50: Nos. 6-10
With the college football regular season over and bowl games underway, it's time for the final installment of the Farrell 50, National Recruiting Director Mike Farrell's ranking of the nation's top 50 college football players for 2016.
However, as usual here at Rivals.com, we take a quick look at how each ranked out of high school and if they are exceeding or simply living up to expectations.
The countdown continues with a look at Nos. 6-10, led by two Sooners.
Mark Pszonak contributed to this report.
Farrell postseason 50: Nos. 11-15 | 16-20 | 21-25 | 26-30 | 31-35 | 36-40 | 41-45 | 46-50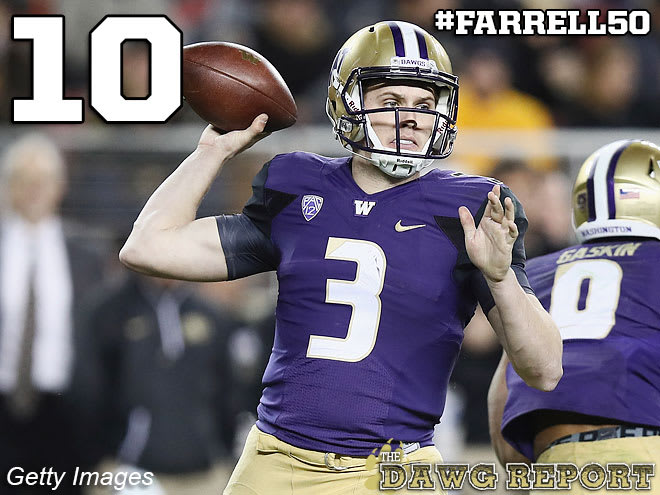 The skinny: Browning took a very active approach with his process after his junior season, taking several visits before making his decision in late March. After weighing all of his options, Browning committed to Washington over Alabama, Oklahoma State, Utah, Boise State, California and Colorado. Many expected Washington to make a statement this season, and that is exactly what they did, partially due to the impressive play of Browning. He helped lead the Huskies to the College Football Playoff, throwing for 3,280 yards and 42 touchdowns against only seven interceptions.
Farrell's take: Browning was a four-star in the Rivals100 in 2015 with great poise in the pocket, the ability to slide or step up exactly when needed and an amazing knack for making red zone throws. He was mature beyond his years and it wouldn't surprise me if he puts up bigger numbers next year. He broke the national record for touchdowns in a career and he threw for 91 touchdowns as a senior. That's not a misprint. Tell me again how USC and UCLA passed on him? Okay, UCLA landed Josh Rosen, so I get that, but Ricky Town, USC? Really? This kid is special.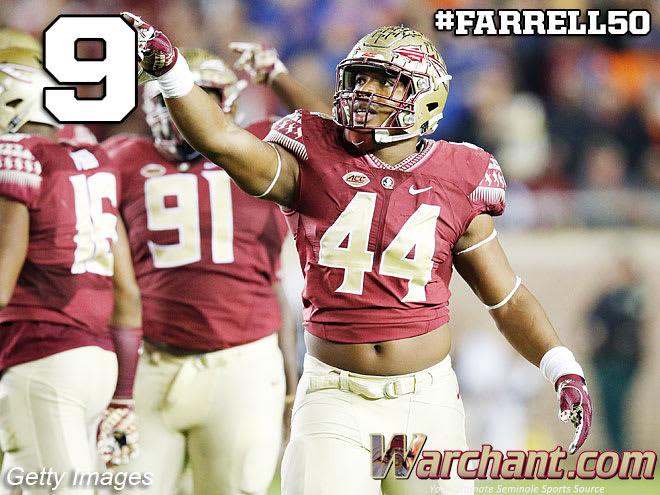 The skinny: Walker originally committed to Alabama and planned to be an early enrollee, but in January he suddenly flipped to Florida State after assistant coach Jeremy Pruitt moved from the Crimson Tide to the Seminoles. Coming off of an impressive 2015 season, Walker has continued to excel this fall. The senior finished with 63 tackles, 15.5 tackles for a loss, 15 sacks, three forced fumbles and two fumble recoveries, which has helped raise his stock before the 2017 NFL Draft.
Farrell's take: Walker was highly ranked out of high school and he hasn't disappointed. He's one of my favorite college players because of his motor, technique and endless effort. Walker was part of an amazing group of defensive ends in his class, including Carl Lawson, Jonathan Allen, Robert Nkemdiche, Chris Jones and Joey Bosa, so a fifth star was hard to come by back then, and he wasn't quite as explosive as the prospects in group at the time. Walker has added power, increased his speed and his technique is excellent. He's the rare pass rusher who can handle the edge as well.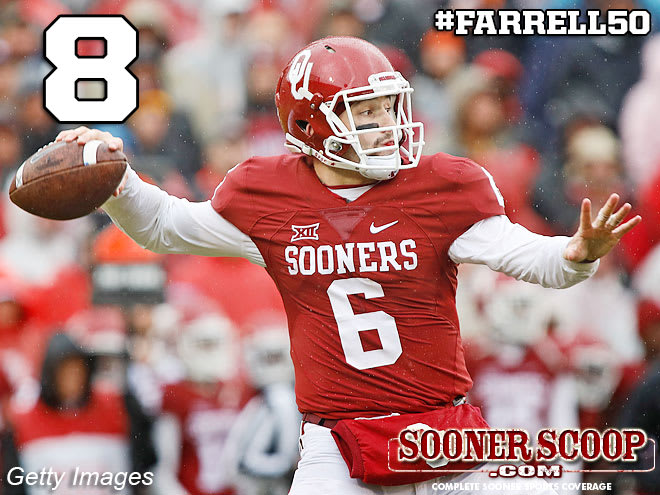 The skinny: Mayfield actually walked on at Texas Tech despite earning offers from Washington State, Rice and Florida Atlantic. Surprisingly, he immediately became the starter for the Red Raiders as a walk-on and earned Big 12 Freshman Offensive Player of the Year honors. However, after the season he decided to transfer to Oklahoma. After sitting out the 2014 season, Mayfield has become one of the more dominant quarterbacks in the country. He was a Heisman finalist in both 2015 and 2016, and finished the 2016 campaign season with 3,669 yards, 38 touchdowns and only eight interceptions.
Farrell's take: With a gunslinger's mentality, Mayfield had a great high school career, but many felt he was a system kid and he didn't get a ton of offers. That looks crazy now. He's an early candidate for the Heisman next season. I'm happy with his three-star ranking since we saw something none of the local schools did at least (he was a walk-on after all), but he has clearly outplayed his ranking and his leadership skills are off the charts.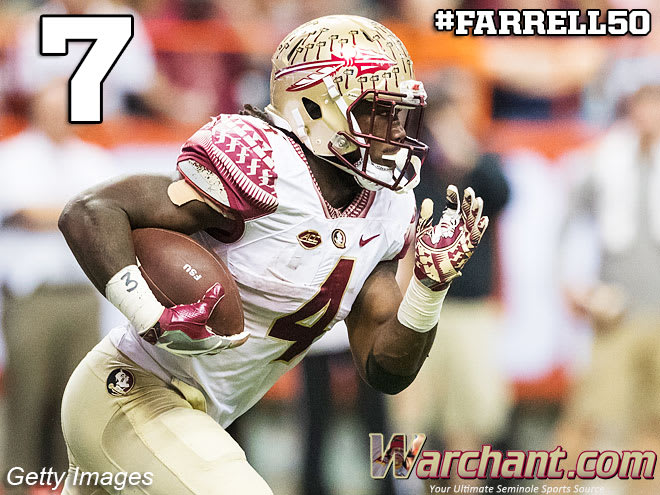 The skinny: Cook originally committed to Florida before rumors of a possible flip to Florida State began to intensify during his senior season. He finally did pull off the switch during the week of the Under Amour All-America Game. Cook led the ACC in rushing yards each of the last two seasons, finishing 2016 with 1,620 yards as well as 18 touchdowns. He also chipped in 426 yards receiving and an additional touchdown through the air.
Farrell's take: Cook has a ton of ability and was a guy who proved to us he was a five-star talent the more we watched him during that 2014 rankings cycle. He earned that fifth star during the last ranking and showed signs of living up to it early with his solid first season. Last year he took it to the next level and was more valuable to his team than anyone else in the country, hands down. This season he has continued his dominance and still got snubbed for an invite to New York for the Heisman Trophy presentation. That's crazy.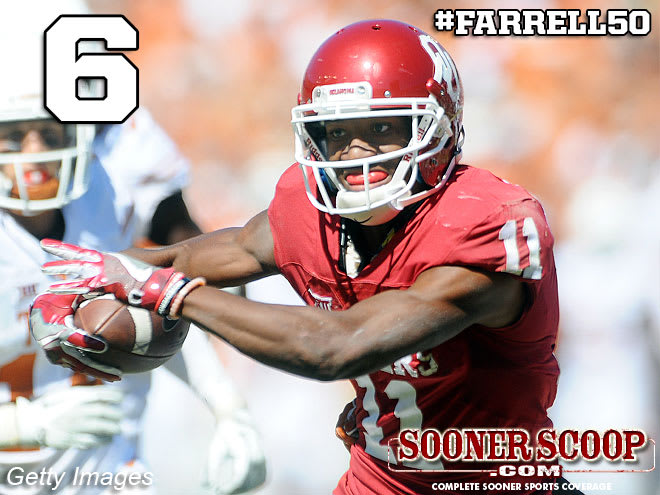 The skinny: Westbrook committed to Oklahoma out of junior college over Utah, Oklahoma State, Texas Tech, Kansas State, West Virginia and others based on his relationship with coach Bob Stoops, wide receiver Sterling Shepard and incoming transfer Dorial Green-Beckham (who never played for the Sooners in the end). After a productive first season in Norman, Westbrook exploded onto the scene this fall with 74 receptions for 1,465 yards and 16 touchdowns, which helped earn him a place in New York City as a Heisman Trophy finalist.
Farrell's take: Westbrook was a four-star coming out of Blinn, where he put up big numbers and showed he could play outside or inside. He was a perfect fit for a spread offense and with the Big 12 being so wide open, it's no surprise he had a good first year. But what did this year is simply ridiculous and up there with recent seasons from guys like Justin Blackmon, Michael Crabtree and Amari Cooper. He became the top wide receiver in the country, and it wasn't that close.