Farrell Freshman 15: Nos. 1-3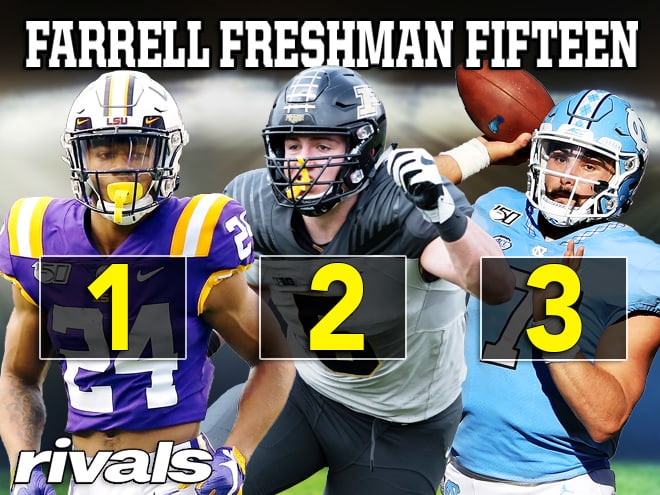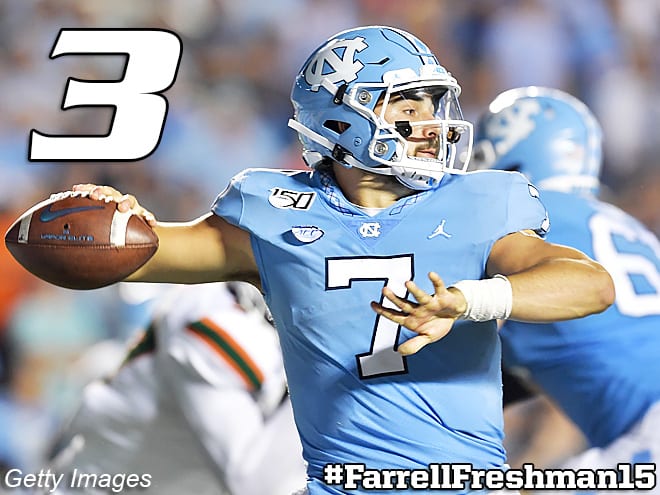 The skinny: Howell had been committed to Florida State since the spring of his junior year, but in the Early Signing Period he flipped from the Seminoles to North Carolina. The departure of then-offensive cooardinator Walt Bell to Massachusetts and the arrival of Mack Brown in Chapel Hill helped in Howell's decision.

With the Tar Heels, Howell has been extremely productive and efficient. Having thrown for 1,544 yards, 15 touchdowns and only three interceptions, while completing 65% of his attempts, the future is looking very bright for Howell.
Farrell's take: Howell was a Rivals250 prospect who was considered for the Rivals100 many times and always had a strong arm and a great pocket presence. He wasn't the tallest quarterback, but he does a great job changing his launch points and finding seams to throw in when things become congested. He's off to a great start to his college career and looks to have a great future ahead of him.
The skinny: Karlaftis committed to Purdue during his junior season over offers from Michigan, Ohio State, Miami, Penn State and Alabama. Then the coaching staff had to fend off all of these programs until Signing Day, which they successfully accomplished.

Considering the high level of expectation surrounding Karlaftis coming into this season only makes his accomplishments more impressive. Already with 29 tackles, 9.5 tackles for a loss, four sacks and two pass breakups, he is positioning himself to be one of the elite defensive ends in the country over the remainder of his time at Purdue.
Farrell's take: Karlaftis was a Rivals250 prospect who had great size and explosion but he is playing like a five-star already in his career. He's disruptive as a bull rusher or working off of first contact and he has surprising quickness off the snap and in pursuit. He's going to be a star in the Big Ten.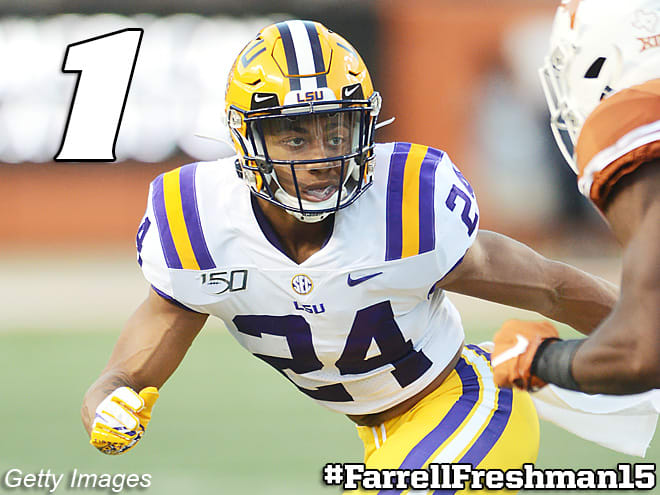 The skinny: Stingley originally committed to LSU early in his high school career but then reopened his recruitment and considered several programs. The Tigers eventually landed his re-commitment over Florida and Texas.

Even though he arrived in Baton Rouge as the No. 1 recruit in the nation, it was still difficult to imagine Stingley being able to reach the immense expectations everyone had for him. But he has done just that thus far this season, with 18 tackles, three interceptions and nine pass breakups for the Tigers.
Farrell's take: The only cornerback in Rivals history to be named the No. 1 player overall in the country, Stingley is living up to that reputation and then some. Already named as the best player on a great defense, Stingley has a great future ahead of him. We liked him as a big, physical corner with rare instincts and athleticism and he will easily be a first-rounder when his turn comes.