Fact or Fiction: When Clemson offers Jadyn Davis it will be the favorite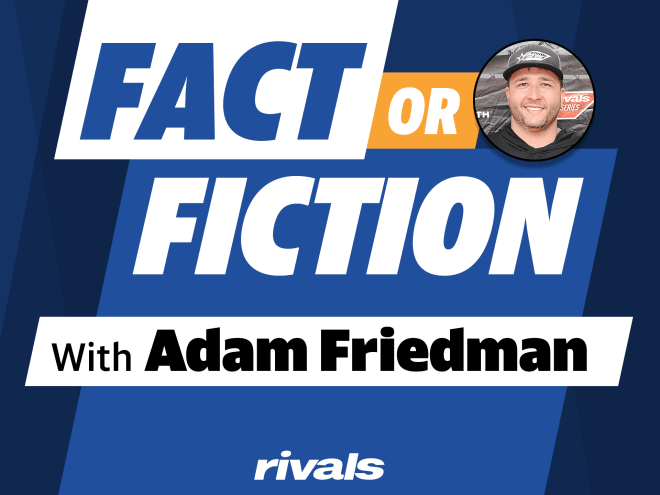 1. When Clemson offers Jadyn Davis, the Tigers immediately become the favorite.
Friedman's take: FACT. Jadyn Davis has been and will be the priority for the Tigers when it comes to 2024 quarterbacks. While technically an in-state recruit for Clemson, the five-star playing out of Charlotte (N.C) Providence Day grew up in Georgia and moved to South Carolina before he reached high school. Davis and his family have been to Clemson a number of times and are very close with many coaches, members of the support staff and players. Currently the top quarterback in the 2024 class, Davis and his family say they are more interested in working toward being the first overall pick in the NFL Draft than NIL opportunities, which could bode well for Clemson. Ohio State is a major contender for Davis, along with Alabama and Georgia, but it feels like Clemson finally offering him would vault the Tigers to the top of his lengthy list of scholarship offers. The Tigers may not reel in Davis in the end, but they're already one of his favorite schools and haven't even offered him yet.
Strelow's take: FICTION. Davis has good relationships with Clemson coaches as well as returning starting quarterback DJ Uiagalelei. And the Tigers' passer pedigree certainly helps. But Davis isn't the stereotypical in-state kid steeped in being a fan of a local flagship. He spent many of his formative years in Atlanta and has been a national recruit since middle school. His recruitment is about which national suitor is deemed the best fit and most appealing. Clemson probably will always have a spot in his top group. But to cast the Tigers as frontrunners over Ohio State or Alabama, as circumstances stand, feels inaccurate.
*****
2. Maryland losing Demeioun Robinson to the transfer portal and then to Penn State is a major recruiting loss that will be felt in the 2023 recruiting class and beyond.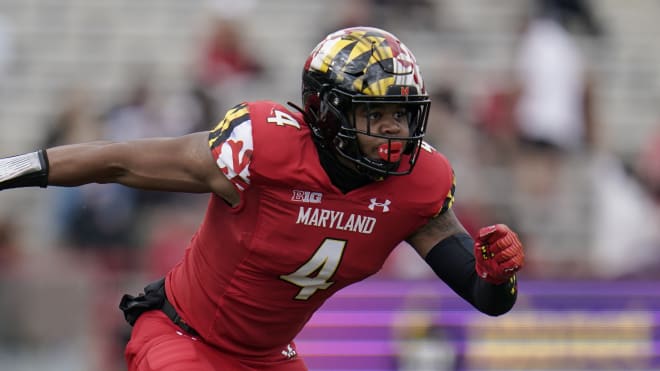 Friedman's take: FACT. Maryland has already lost more than 20 players to the transfer portal, and Robinson is just the latest to leave the program. A projected starter for the upcoming season, Robinson was a really important part of a 2021 recruiting class that featured three four-stars and one five-star in the defensive front seven. Only one of those four remain on the roster now. Even worse for Maryland, Robinson left for division and recruiting rival Penn State. Maryland has put players like Robinson in the NFL and he was going to have every opportunity on the field this fall to be the impact player he was supposed to be. So why would he decide to transfer? The prevailing thought on why Robinson left the program has to do with NIL opportunities. Maryland doesn't have a formal NIL collective like many of the other programs around the country. It didn't hamper Maryland's ability to reel in a few big-time recruits last cycle and it even flipped a Penn State commit last year too. Going forward, though, this will be a major issue for recruits and current players unless changes are made.
Greene's take: FICTION. Losing Robinson, who was projected to start at the JACK position for the Terps this season, is a big blow, but one also needs to remember that Maryland flipped former PSU commit Andre Roye on signing day just a few months ago. Mike Locksley also beat out Penn State for the commitment of Rivals250 LB Jaishawn Barham. Robinson is a big-time pass-rushing talent, no doubt, but he still needs to continue working on strength and conditioning to become more of an every-down player. Is Robinson a big loss for Maryland's defense? Absolutely. But I don't see his commitment to PSU having major recruiting ramifications for 2023 and beyond.
*****
3. Penn State will land commitments from Rivals250 linebackers Tony Rojas and Phil Picciotti. 
Friedman's take: FACT. This is a tough one because both Tony Rojas and Phil Picciotti have a lot of options and just took a number of visits. The Nittany Lions are in good position for a handful of highly rated linebackers in this class, so it's just a matter of how many they want to take and whether or not there will be a race to see who can commit first or be left out of the class. For Rojas, Penn State's main competition could be Clemson. A recent visit to campus left him very impressed. Picciotti hasn't tipped his hand too much. He named a top 12 at the end of March and visited Oklahoma and Nebraska since then, but Penn State is still viewed as the team to beat. Rojas and Picciotti are good bets to join Penn State's 2023 recruiting class, and it could happen in the next couple months.
Schnyderite's take: FACT. Penn State has long been the rumored front runners for both Rojas and Picciotti, and it's possible they could seal the deal sooner rather than later. Both are scheduled to visit State College this weekend and it's possible either of or both of them could leave campus as commitments in the currently top-five ranked Nittany Lions' recruiting class. We know Rojas just got back from a host of visits around the region and could be closing in on a decision. There was a strong push from Clemson recently, but it seems like his relationship with the PSU staff and current commits will be too much to overcome. On the flip side, Picciotti seemed like he was once down to Michigan and Penn State, but then a few other programs jumped in the race, schools such as Miami, Oklahoma and Virginia Tech. However, the Nittany Lions are still in prime position here, and if Picciotti is ready to wrap it up soon then I really like Penn State's chances to add him to this star-studded class.