Fact or Fiction: USC should be concerned about losing Malachi Nelson
Rivals national recruiting director Adam Gorney and national recruiting analyst Adam Friedman along with Jason Higdon of 1standTenFlorida.com and Ryan Young of TrojanSports.com tackle three topics and determine whether they believe each statement is FACT or FICTION.
1. After his visit, South Carolina has a real shot at landing five-star DE Nyckoles Harbor.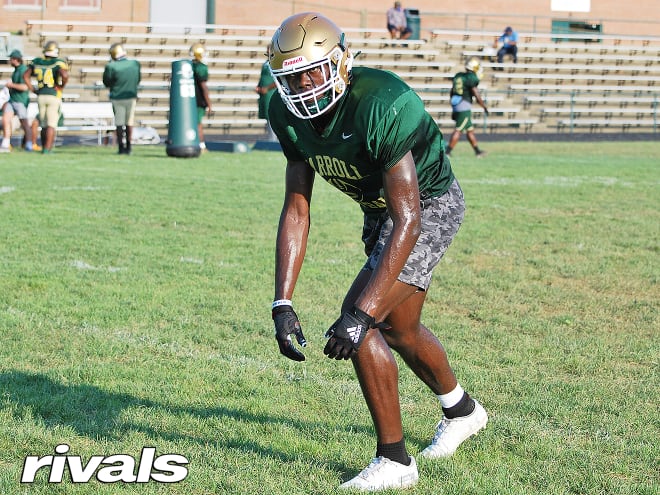 Gorney's take: FICTION. I don't want to be Debbie Downer here and South Carolina definitely made a good impression on Nyckoles Harbor but I just think other teams are going to overcome this visit and recapture Harbor's attention with Michigan, USC, LSU, Maryland and maybe some other Big Ten teams involved, too. And that's on top of whether Harbor decides to turn pro in track. South Carolina did a great job this weekend but it's a long way to signing day.
Friedman's take: FACT. South Carolina definitely has a shot at landing Harbor but I wouldn't say the Gamecocks have a better shot than Michigan, USC or LSU. Shane Beamer and his staff helped themselves a great deal but the challenge will be sustaining this momentum. Harbor and his family have long-standing relationships with people at Michigan, USC and LSU that could be hard to overcome.
*****
2. USC should be significantly concerned about losing five-star QB Malachi Nelson to Texas A&M.
Gorney's take: FICTION. When Malachi Nelson committed to Oklahoma, he was basically committing to Lincoln Riley. So when Riley went to USC, Nelson soon followed. I just don't see that relationship ending. NIL could be playing a significant factor here and I'm also guessing that Nelson might not be too thrilled about playing in freezing cold Big Ten weather with conference realignment so Texas A&M definitely has an argument here but Nelson's bond with Riley runs deep and Riley's success with quarterbacks is unquestionable. The Aggies make it very, very interesting but my guess right now is that Nelson sticks.
Young's take: FICTION. I'll go with somewhat concerned. Definitely at least that much, as anything is possible in the new NIL era of college football recruiting. Nelson has seen several of his QB peers in this 2023 class reportedly reel in big money before even starting their senior high school seasons, while USC's NIL program is focused on helping current student-athletes once they're already on campus. That would be the fans' concern -- is there going to be too much upfront enticement elsewhere to keep Nelson in this class. But then there's the Lincoln Riley factor. Nelson committed to Riley at Oklahoma and again at USC. He's been the vocal face of this recruiting class. And his family has sought advice from the family of current USC QB Caleb Williams, who has done well for himself in the traditional NIL space with endorsement and partnership deals while knowing the real money awaits in the NFL and the Riley QB Finishing School is hard to beat. I don't think USC is panicking, but some fans definitely are. Again, anything can happen. For now, I'd still expect Nelson to end up a Trojan.
*****
3. Billy Napier has shown this summer he can recruit to Gainesville.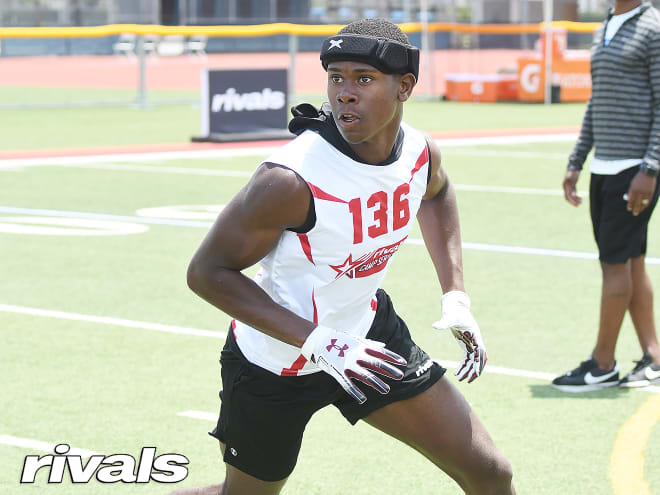 Gorney's take: FACT. Florida fans love to get nervous about things and quite honestly the last decade has had some ups and downs for the Gators but this summer, Billy Napier has shown he can recruit at an elite level. Is he going to get every single player? No. And was high four-star quarterback Jaden Rashada a miss? Absolutely. But the Gators have loaded up with elite players from the Southeast. They're on a roll and Napier hasn't even coached a game yet. Unlike former coach Dan Mullen, Napier enjoys the recruiting part of it and Florida is starting to gain some benefits from that already.
Higdon's take: FACT. Napier and the rest of the staff secured eight verbal commitments in the month of July alone, soaring up the team rankings. Napier landed four commitments this past weekend in Andy Jean, Jordan Castell, Aidan Mizell and Jakeem Jackson.
Eugene Wilson, Marcus Stokes, Treyaun Webb and TJ Searcy announced their intentions to join the Gator Nation earlier this month.
The Gators have a long way to go before calling this class a success, but Napier and staff are actively recruiting big-time prospects, including Kelby Collins, Kayden McDonald, Cormani McClain and many others. Their ability to sign some of those prospects will dictate where they finish in the team rankings, but I love what Napier has done to this point and the direction they are moving.