Fact or Fiction: UGA still the team to beat for Joenel Aguero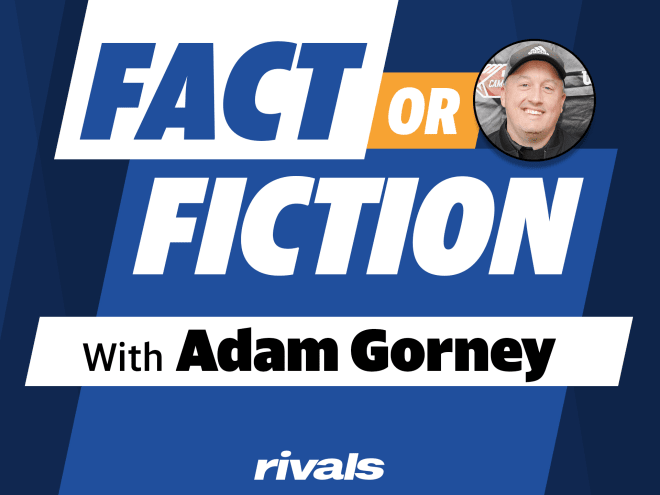 Rivals national recruiting director Adam Gorney along with national recruiting analysts Adam Friedman and Ryan Wright and Marcus Benjamin of CanesCounty.com tackle three topics and determine whether they believe each statement is FACT or FICTION.
1. After some smokescreens and changes at the top, Georgia is still the team to beat for Joenel Aguero.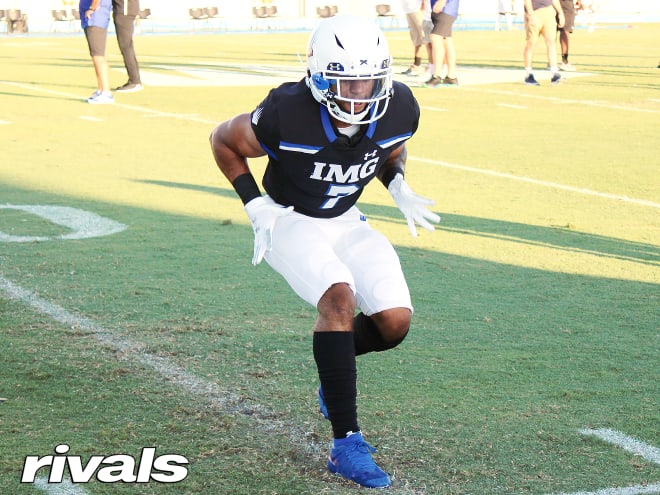 Gorney's take: FACT. Miami is making it interesting for everybody lately – no one would have picked the Hurricanes for five-star DE Jayden Wayne or OL Francis Mauigoa just weeks ago – so Mario Cristobal and his staff are doing a phenomenal job. They're also doing a really good job with Aguero and the Canes are making it interesting down the stretch. The four-star has talked about LSU this spring and Ohio State and others but now it looks like Miami is making a run. However, I'm still going to pick the Bulldogs since they've been in it for so long.
Friedman's take: FICTION. Georgia has been the team to beat for a long time in Aguero's recruitment but Miami is making a strong push to overtake the Bulldogs. Ohio State is a big player here as well. His mom really likes the Buckeyes but no decisions have been made yet. Aguero and his family seem to still be working through their decision.
*****
2. Five-star CB Desmond Ricks, who is hearing tons from Miami and Florida, is going to stay in-state.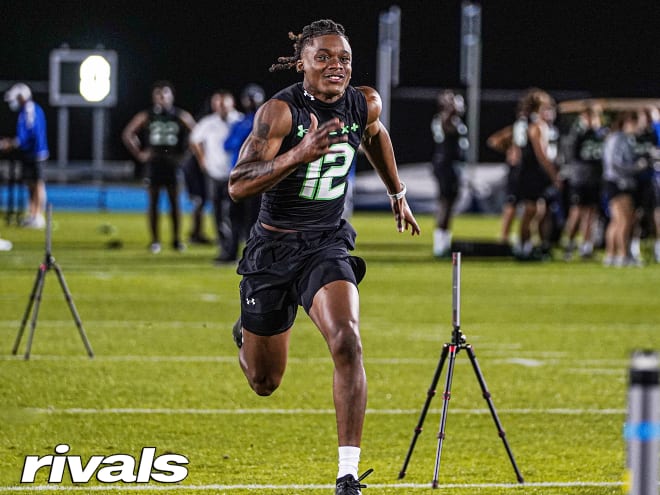 Gorney's take: FICTION. Florida and Miami deserve a lot of credit for getting heavily involved and staying in the mix with the 2024 five-star cornerback. A big season for the Gators and the Hurricanes can keep them there and IMG teammates can be persuasive. Plus, other top programs nationally will make a serious run at him. But Alabama is the team to beat for Ricks and he basically said as much at the recent OT7 event in Las Vegas where he said it's going to be very hard to say no to Nick Saban.
Wright's take: FACT. Although it is too early to tell in Ricks' recruiting process, Florida and Miami are making the top-rated corner a priority. After Sept. 1, when college programs can start contacting recruits directly, that'll be a better gauge of which teams are impacting Ricks' recruitment. The IMG player tree stretches out, those former players may also impact his recruiting, helping bring him on campus this fall.
*****
3. Miami should feel super confident about getting four-star OL Olaus Alinen's commitment soon.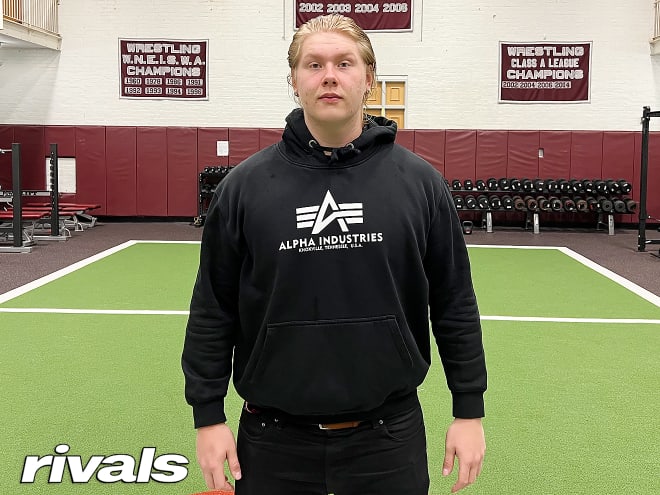 Gorney's take: FACT. Alabama, Ohio State, Georgia and Oregon can not be dismissed in anyone's recruitment and because Alinen is from Finland and playing at Windsor (Conn.) Loomis Chafee, location isn't going to play a big factor in his recruitment. After his visit to Miami and his relationship with Mario Cristobal and Alex Mirabal, the Hurricanes look like the team to beat. He was also just working with Miami pledge Francis Mauigoa at Future 50 and there was a connection there. I'm not counting out the others but I'd take Miami right now.
Benjamin's take: FACT. There are several reasons why Miami seems to be the college of choice for the Finland native. During the Under Armour Future 50, he talked about the closeness with Miami as if he was talking about a connection with his relatives from his homeland. He described the atmosphere that coach Mario Cristobal and his staff created as 'warm' during his official on campus compared to other colleges he's visited. He also described Miami as 'different' in how they work with the offensive line. Cristobal's experience as a player at the position along with O-Line coach Alex Mirabal, who helped put the likes of Penei Sewell in the NFL, may pay dividends for Miami. Alinen's family also favors Miami because of the ease of traveling back and forth to Europe.