Fact or Fiction: Texas A&M holds edge for Harold Perkins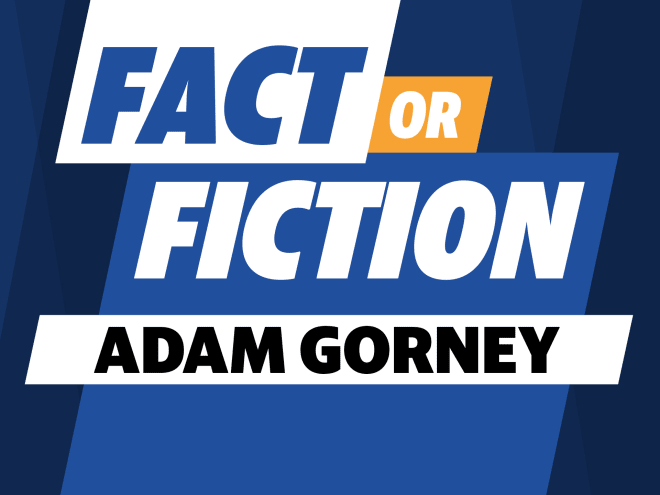 Rivals national recruiting director Adam Gorney and national recruiting analysts Sam Spiegelman and Ryan Wright, along with Jason Suchomel of Orangebloods.com, tackle three topics and determine whether they believe each statement.
1. Harold Perkins visited Texas over the weekend. But he is still Texas A&M's to lose.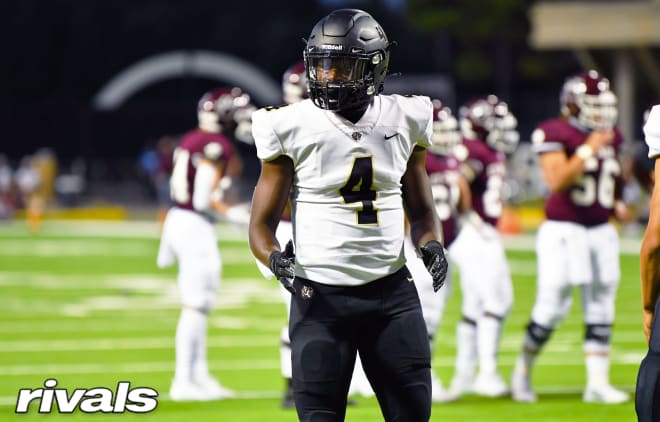 Gorney's take: FICTION. I would not be surprised at all if Harold Perkins ends up at Texas A&M for so many reasons but mainly because he has always had an affinity for the Aggies. A&M produces elite defenders across the board and they've been a favorite for a long time. But Texas feels like it's gaining ground and giving him something very serious to consider. The offense is really starting to click under new coach Steve Sarkisian. Perkins took a visit to Austin last weekend for a reason and Jeff Banks is a convincing assistant coach who cannot be counted out of any recruitment.
Spiegelman's take: FACT. Texas has momentum and that's clear as day, and Perkins has always maintained a very tight bond with ace recruiter Jeff Banks. However, Texas A&M has established itself as a favorite in the elite linebacker's recruitment. He'll be back in College Station for the Alabama game and I expect the Aggies to feel confident in their position then, too.
*****
2. The biggest win now for Mike Norvell this season is if he keeps this recruiting class together.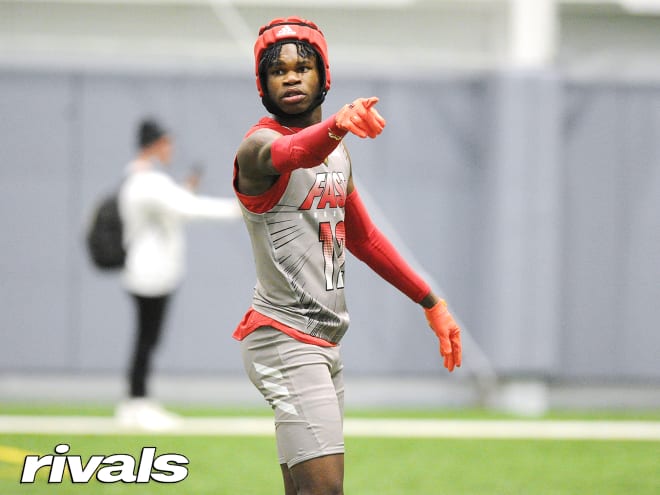 Gorney's take: FACT. Anyone who saw Mike Norvell's impassioned speech following the 0-4 start but also talking about all the changes that have happened at Florida State, that could have been the best recruiting material the Seminoles could produce. There will be kids – and it's completely understandable – that want to go to the established national powers. But there will be players such as five-star Travis Hunter who has said time and again he's sticking with FSU because he believes in the coaching staff and the direction of the program. This recruiting class is loaded with talented players who could make FSU a power again. The Seminoles are clearly not there right now and who knows if this season is salvageable. It certainly does not look like a good product on the field. But a lot of help is coming and Norvell's job is to make sure those prospects don't start looking around.
Wright's take: FACT. Barring a miraculous eight-game winning streak, tougher times lay ahead for Norvell and Co. The great thing going on the recruiting trail for FSU might be on shaky ground. On the positive, no ACC team this season is unbeatable. Yet the negative recruiting attacks against the Seminoles will persist. Landing the No. 31 class in 2021, Norvell sprinted out in 2022, compiling an impressive collection of committed talent including a five-star and nine four-star players. The top players in FSU's sixth-rated 2022 class have suitors. Norvell has to sell those committed on the future and early playing time. If the promising recruiting efforts crumble along with a hopeless season, Florida State has proven its willingness to hand out a pink slip after two short seasons.
*****
3. Texas' success on offense this season will lead to more recruiting wins from in-state playmakers in 2022 and 2023.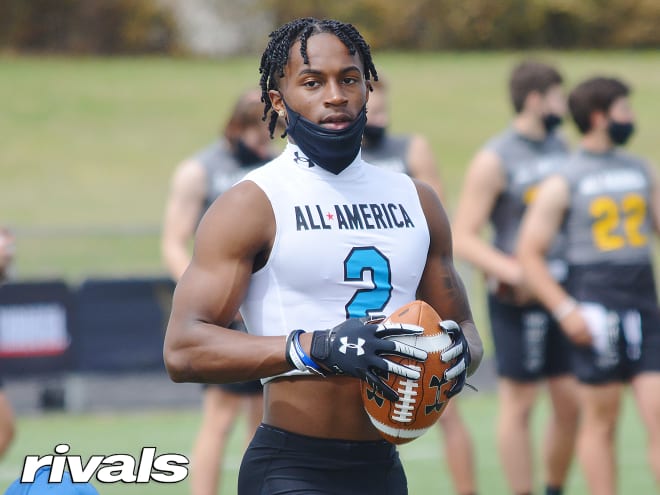 Gorney's take: FACT. We now know Arkansas is a pretty darn good football team. So while I don't give Texas a pass in that game, the Longhorns are still very much on the right track back to national prominence and Steve Sarkisian is a phenomenal play-caller. So we pretty much accept Texas is going to score points – especially now with the right quarterback in charge. The fortuitous thing for Sarkisian and the Longhorns, too, is that the state is absolutely loaded with skill players in the 2022 and 2023 classes and so the opportunity is there to load up in a big way. Coupling guys such as Evan Stewart, Brenen Thompson and a whole host of 2023 standouts with Sark's offense means Texas can outshoot anybody it plays. And that leads to wins. There's no doubt the Longhorns' offense could lead to major recruiting wins soon.
Suchomel's take: FACT. In their last two games, the Longhorns have lit up the scoreboard to the tune of a combined 128 points. In talking to a number of recruits this weekend – some who were in attendance, some who watched Saturday's win on television – they've all taken notice. Sarkisian is known as a bit of an offensive wizard, but a lot of recruits have been taking a wait-and-see approach. If Texas can continue to put up big numbers on offense, I expect it will absolutely impact some of the Longhorns' top remaining targets in 2022, and it will almost certainly help with the top in-state players in the 2023 class. Recruits know what Sark was able to do at Alabama. He and the UT staff can use that success and the early success at Texas as a selling point in Austin ... come to Texas and you can be the next DeVonta Smith, Najee Harris, etc.