Fact or Fiction: Sam Ehlinger should come back to Texas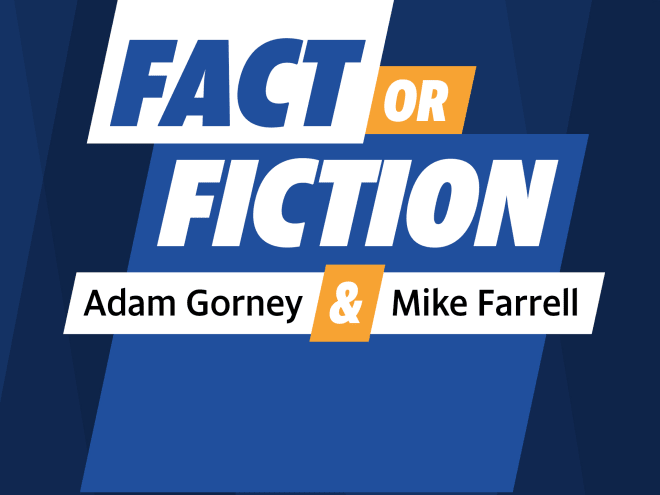 National recruiting director Mike Farrell and national recruiting analyst Adam Gorney tackle three topics daily and determine whether they believe the statements or not.
1. Sam Ehlinger should come back to Texas.
Farrell's take: FACT. Sam Ehlinger, like every other college football player, was given an extra year of eligibility by the NCAA due to the pandemic. He should take advantage of it. Leaving the Alamo Bowl early with a shoulder injury while Casey Thompson dominated in his place is not the way to go out. Ehlinger is a fringe NFL quarterback, likely a mid- to late-rounder at best, and another year could raise his stock. Plus, the competition between Ehlinger, Thompson and Hudson Card would be a good thing for the Longhorns. Come back, Sam.
Gorney's take: FACT. Ehlinger has more passing yards and touchdowns than Clemson's Trevor Lawrence, who is expected to go No. 1 overall, but the NFL is about more than just college stats and so Ehlinger should come back. This NFL Draft quarterback class is insanely loaded at the top and even through the middle rounds. Some guys like Tim Tebow and many others over the years were just better college quarterbacks than projected NFL guys. That fits Ehlinger. Come back, put up monster numbers again and then see what the pro teams are saying after next season.
2. Tylan Wallace is a first rounder.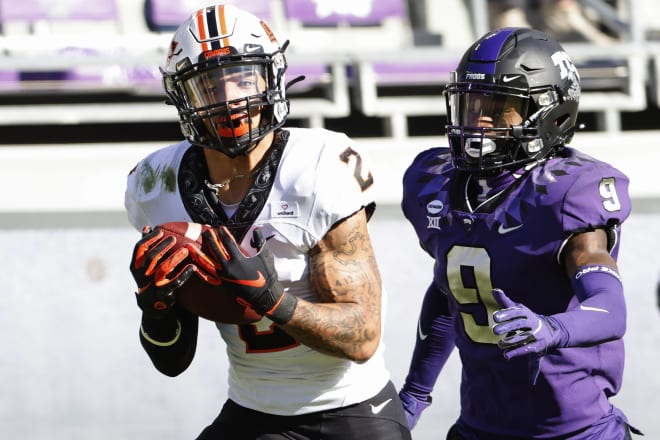 Farrell's take: FACT. Tylan Wallace was held out, or opted out, of the second half of the Cheez-It Bowl, but I don't think that matters. He's an elite receiver who has had knee injuries before and he saw D'Eriq King from Miami go down in the first half of Tuesday's game. NFL franchises won't care whether Wallace played in the Cheez-It Bowl and he should still be a late first-round pick in a deep wide receiver class.
Gorney's take: FICTION. After DeVonta Smith, Jaylen Waddle and Ja'Marr Chase, I don't know if there is a guaranteed first-round pick at receiver, but if there is I would have Rondale Moore, probably Rashod Bateman and maybe even Amon-Ra St. Brown ahead of Wallace at this point. I like Wallace a lot, but he would have to test really well and really blow away the pre-draft process to get into the first round.
3. Tom Herman could still be fired.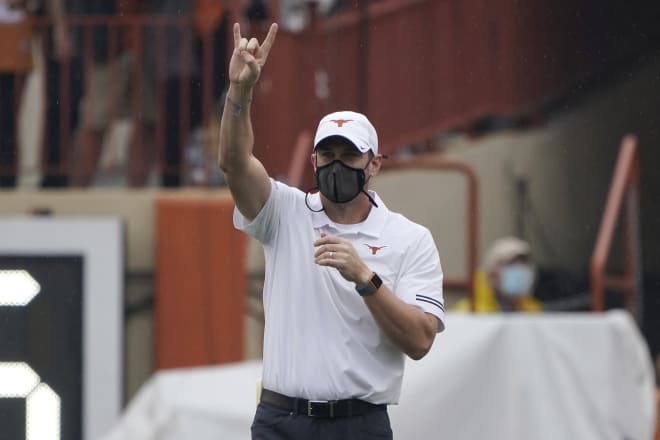 Farrell's take: FICTION. There have been some rumors and this could be debunked by the time you read this, but Tom Herman will get another season. It wasn't a good year but the youth on this Texas team is impressive and the Longhorns don't have a home run-hire ready. Herman will be back and Texas will make a strong push for the Big 12 title in 2021.
Gorney's take: FICTION. Herman took over a mess, had a winning season in his first year, won 10 games in his second campaign, lost five games in 2019 but only one by more than 10 points and then had to deal with the COVID-19 pandemic this season … and Texas fans want him fired? Texas has one 10-win season in the last decade and it's under Herman. In the seven years prior to his arrival, the Longhorns did not have a season with a .700 winning percentage, and he has done that two of the past three years. Of course, the Longhorns want to get back to dominance like it had for about a decade under Mack Brown, but that takes time and patience. The pipe dream of getting Urban Meyer to Austin is over so I'd be shocked if Texas fires Herman now.