Fact or Fiction: Nick Saban, Agiye Hall; Oregon vs. USC
1. Nick Saban will not recruit players who attend multiple high schools.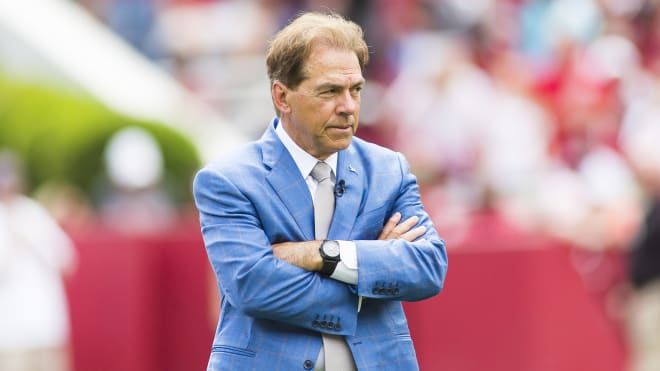 Farrell's take: FICTION. Saban was paraphrased last week saying that prospects who transfer to two or three schools in their high school career are guys he doesn't want, but trust me, if they are special enough he will recruit them. Players like Antonio Alfano and Shane Lee attended three schools during high school for different reasons and Saban couldn't have recruited them harder.
Oh, and remember a guy named Reuben Foster who attended at least two schools if I remember correctly. He was a key to Alabama's success. My guess? Alfano and Eyabi Anoba (who attended two schools) frustrated Saban so much that maybe this is his new approach, but trust me when I tell you this — if the kid is a talent he's going to be recruited by Alabama regardless of the number of high schools.
Gorney's take: FICTION. I understand there is a stigma about players routinely transferring high schools and believe me it could throw up some red flags, but it's becoming common practice in high school football and also at the college level where players are looking for better opportunities.

Loyalty to a specific school is not as important to some as finding the best situation and that also pertains to coaches like Saban, who left Michigan State for LSU and then the Miami Dolphins and then Alabama. Saban's moves didn't have anything to do with adversity, he was looking for the best opportunity for his livelihood, and so are many prospects who transfer high schools.

It's a tired old opinion that if you transfer high schools you're doing it because you're afraid of adversity. I've had other jobs in my life, coaches have coached at other schools and players have moved high schools. Let's stop throwing every kid who transfers to a new high school into the same bucket.
*****
2. Agiye Hall will stick to his top four.
Farrell's take: FICTION. Hall came out with a recent top four of Georgia, LSU, Alabama and Arizona State, but he's so hard to read that he might not end up at any of those schools. I'm hearing he's not a take for LSU or Alabama, so you have to assume this is between ASU and Georgia right now, but many things could happen. He's so talented that LSU or Alabama could go back in on him and others will enter the picture. I'm saying he ends up someplace outside his recent top four.
Gorney's take: FICTION. It's hard to believe a kid from Seffner (Fla.) Armwood who now plays at Brandeton (Fla.) IMG Academy is not going to be heavily pursued by the in-state schools and especially Florida and Florida State, if they do well this season, should have a real shot at landing him. Clemson and Oklahoma could be real contenders, too.

So over time, Hall's top four will change – which is certainly not uncommon when top prospects put out such early lists – and many other programs will get involved. He could be one of the top receivers in this class which could make his recruitment even busier moving forward.
*****
3. Oregon is the hot team in the West.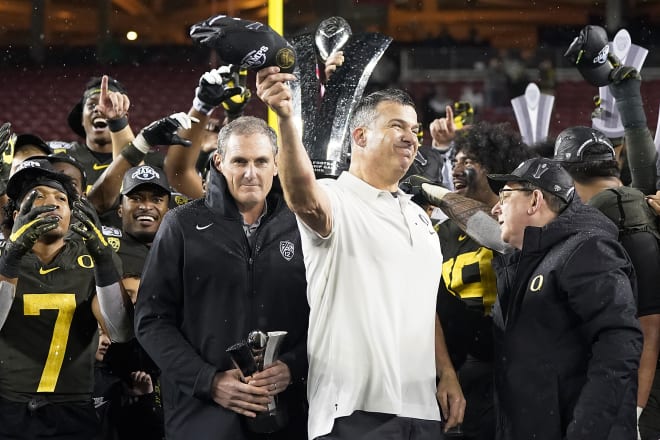 Farrell's take: FACT. Our LA Camp has come and gone and the talk out there was more about the Oregon Ducks than USC. Okay, well maybe it was even, but you get the point. The Ducks are hot and will out-recruit USC again in 2021.
Gorney's take: FICTION. Oregon might out-recruit USC in 2021 and the Ducks are definitely at another level especially after their 2020 class, but I got the sense from a big group of players that the hiring of Donte Williams from Oregon to USC is a huge game-changer in their recruitments. If there could be some stability at the head coach level after this season, the Trojans could really finish strong in this class, which was absolutely not the case in 2020. Clay Helton's future is critical, but even more important to a lot of kids is that Williams is now on staff.