Fact or Fiction: Ja'Tavion Sanders should play TE at Texas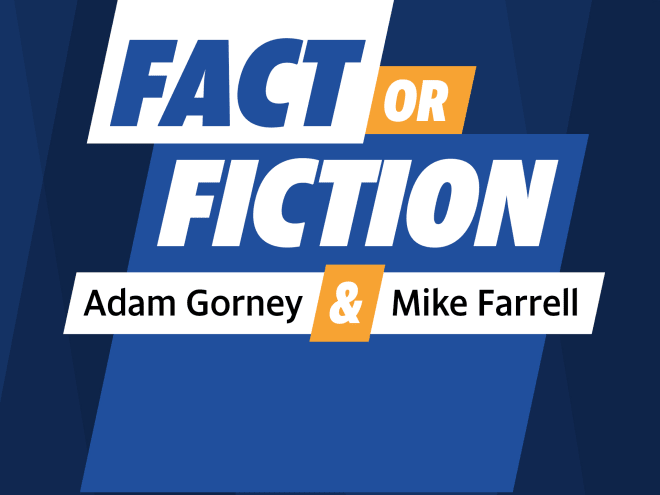 1. Ja'Tavion Sanders should play TE at Texas.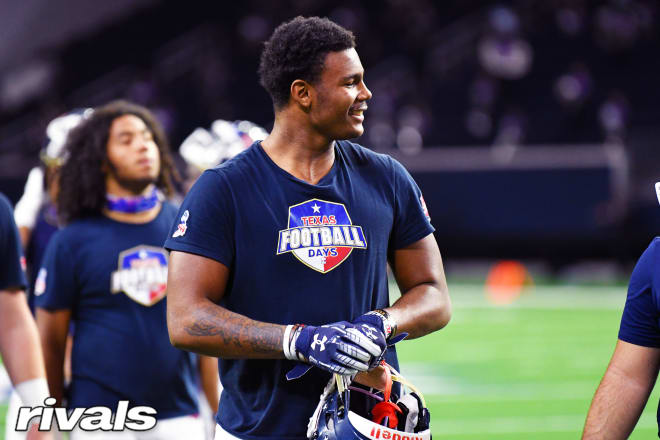 Farrell's take: FICTION. Sanders is an elite talent and very good at tight end, but he's a potential freak as a defensive end and that's where he needs to play in Austin. Throw him the ball in the red zone here and there to keep him happy, but he's much more valuable on defense, even for the offensive-minded Steve Sarkisian.
Gorney's take: FACT. Sanders would be an awesome defensive end as he's already flashed at that position and he has special physical tools, but he's even more motivated to star on the offensive side of the ball, so that's where he should play. If Sanders doesn't really want to play defense and he has a real passion for offense then Sarkisian can find really inventive ways to get him the ball.

As a defensive end, Sanders would be fantastic and if the Texas coaches can convince him to really put his heart into it then that's great. But if not, he can be a dominant tight end.
*****
2. The Vols will lose multiple bowl years and scholarships.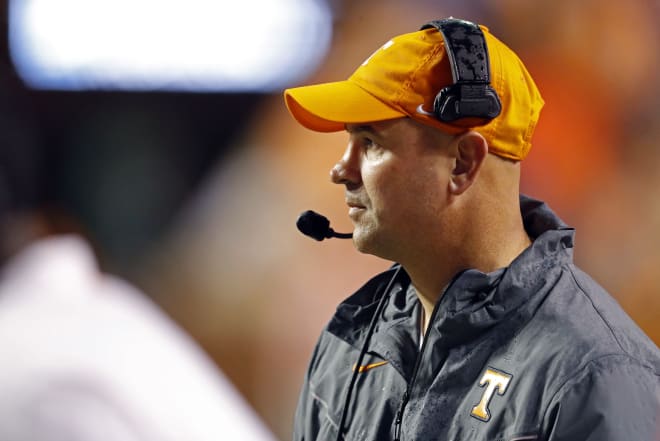 Farrell's take: FICTION. I have a feeling a message won't be sent here by the NCAA as this investigation started internally. I would say at worst the Vols get a one-year bowl ban and lose perhaps nine scholarships over a three-year period or something similar down the line, but they won't get hammered like USC did. That doesn't happen in the SEC.
Gorney's take: FACT. The investigation is ongoing, so this is probably premature, but when Tennessee chancellor Donde Plowman talks about a "significant number of serious NCAA rules violations," things could get really ugly. Not only was coach Jeremy Pruitt, fired but so were a bunch of other staffers and two assistant coaches. This feels like the investigation is going to be broader and more far-reaching than we already know. In the letter firing Pruitt, it says his failures would lead to "significant penalties." The extent of those are unclear, but this looks bad with potential that it could get even worse.
*****
3. Justyn Ross coming back to Clemson is more important than Chris Olave returning to Ohio State.
Farrell's take: FACT. The Clemson receiving group needs Ross much more than Ohio State does because the influx of young talent in Columbus at the position is insane. Not only do the Buckeyes have Garrett Wilson and last year's five-stars in Julian Fleming and Jaxon Smith-Njigba, but Gee Scott is also there, along with incoming star Emeka Egbuka. Clemson has some nice talent as well, but nothing like Ohio State right now and Ross will immediately be WR1.
Gorney's take: FACT. There are two things at work here: Ross is better than Olave, a more dominant receiver who put up massive numbers in his first two seasons and if not for the neck injury would have been in the discussion as the best receiver in this draft class. Plus, Ohio State's wide receiver corps is going to be outstanding next season with big targets and speed guys, so Ross is definitely more important in Clemson's offense. Both teams will be loaded and should be in the playoff again.