Fact or Fiction: Ian Book is a top 10 returning QB
National recruiting director Mike Farrell and national recruiting analyst Adam Gorney tackle three topics daily and determine whether they believe the statements or not.
1. Notre Dame's Ian Book is a top 10 returning quarterback
Farrell's take: FICTION. I just came out with my list of the top 10 returning quarterbacks in college football and there were a few controversial omissions. Sean Clifford is one and perhaps Jayden Daniels at Arizona State. But Book? Nah. He has to show me a lot more to make me think he's more than a game manager at Notre Dame. He's efficient, but not top 10.
Gorney's take: FACT. Farrell's love for Kellen Mond continues to confound the mind as there is no argument for the Texas A&M quarterback to be on this list and Book to be off. The Notre Dame quarterback led the Irish to the College Football Playoff two seasons ago before running into the Clemson buzzsaw and he led them to an 11-2 season this year. A valid argument could be made that Book should be among the top-five names on this list and keeping him off completely was an error by Farrell.
2. DeMarco Murray is a great addition to the Oklahoma staff.
Farrell's take: FACT. This is a former Sooners legend and a successful NFL running back that recruits know of and remember. He's been in the league recently enough to sell that vision to recruits and he knows a ton about coaching running backs having been an elite one. Murray also went through the recruiting process right around the time things started to get crazy, so he also knows the recruiting game.
Gorney's take: FACT. We talk about excellent coaching hires over the offseason a lot - and this is one of the best of them all. Oklahoma does not have a tough time recruiting but a hire like Murray could help with the most elite running backs in high school football. He has name recognition, he's young and relatable and this is perfect for the Sooners. Recruiting always goes well at Oklahoma because prospects want to play for Lincoln Riley, but Murray is going to win some huge recruiting battles for elite running backs in the coming years.
3. Bo Pelini was a good choice at defensive coordinator for LSU.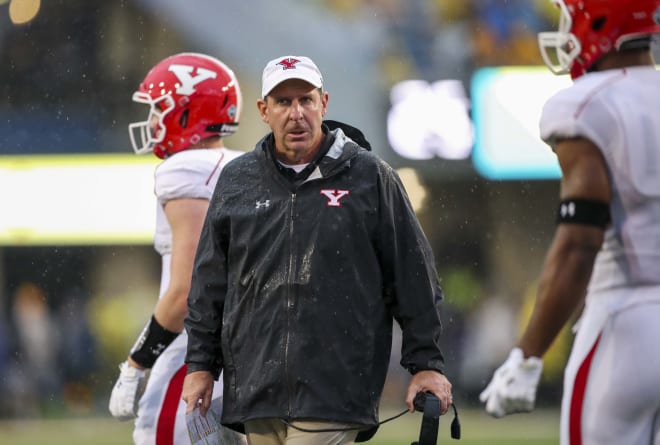 Farrell's take: FICTION. Pelini is a solid coach and has head coaching experience, but he's a loose cannon and I can see this backfiring on Ed Orgeron if things get tough next season as they try to repeat. Pelini is a solid but not elite recruiter and has quite the reputation that will be used against him in recruiting circles. This one puzzles me.
Gorney's take: FACT. I love this hire. Pelini is a fantastic coach and maybe he was humbled a little bit by having to take the Youngstown State job after doing so well at Nebraska, but wearing out his welcome because of a bad personality and some ugly comments. You don't have to be a choir boy to succeed in college coaching and Pelini knows his stuff. He's coming into this job with something to prove, there's plenty of defensive talent in Baton Rouge and with Orgeron running the show, Pelini is going to do a tremendous job.