Fact or Fiction: FSU is becoming more relevant in recruiting world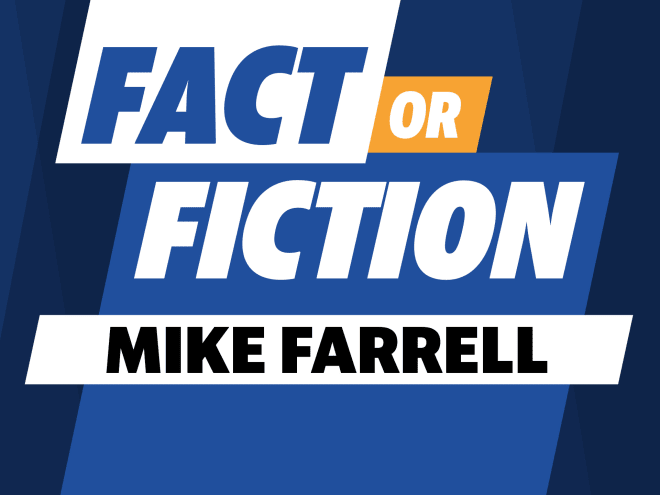 *****
1. Florida State is becoming more relevant in recruiting circles.
Farrell's take: FACT. I keep seeing and hearing more and more about Florida State recruiting than I have in a long time, and this is Mike Norvell and his staff making up for the COVID year last season after he was hired. The Seminoles are finally able to recruit kids in person, and it's making a huge difference. They might not win a few big battles, but they are in it for guys like Julian Armella, Kevin Coleman, Jaleel Skinner and some others, where at one point it looked like they could fade. This is great news for FSU fans.
*****
2. The timing of LSU losing its OL coach is disastrous.  
Farrell's take: FICTION. Many will say the firing of offensive line coach James Cregg is horrible timing with Julian Armella, Kelvin Banks and Kam Dewberry coming in for visits. But trust me, LSU will stay in on these guys. And it looks like the Tigers won't miss a beat with Arkansas' OL coach Brad Davis reportedly in line to take the same position with the Tigers.
Cregg was a big reason why these prospects liked LSU, but Ed Orgeron and his staff will stay among the finalists for these guys.
*****
3. Alabama is the top choice for players with NFL goals.
Farrell's take: FACT. Notre Dame has the most NFL Draft picks of all time, followed by USC, Ohio State, Oklahoma and Michigan, but there is zero doubt that Alabama is setting the bar these days, and we saw that in the 2021 draft.
Jaylen Waddle, Patrick Surtain, DeVonta Smith, Mac Jones, Alex Leatherwood, Najee Harris, Landon Dickerson and Christian Barmore were all taken in the top 38 picks, and Alabama had nine or more players drafted for the fifth straight season.
The Crimson Tide will pass Michigan and Oklahoma soon on the overall list of players drafted, but they are far from the rest. But it's a "what have you done for me lately" world, right?