Fact or Fiction: FSU will have a hard time keeping Nyjalik Kelly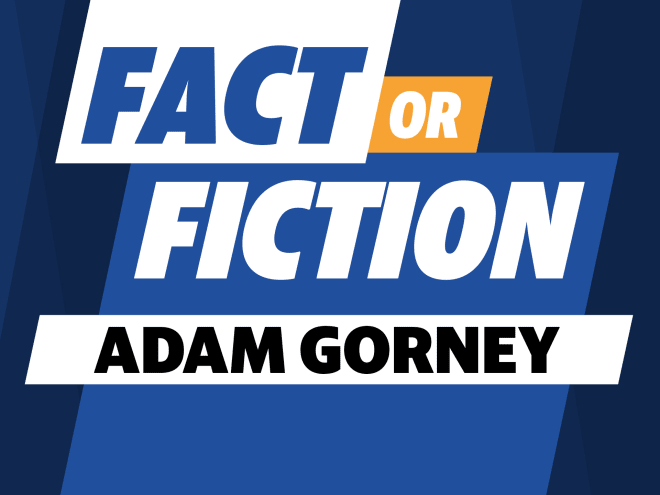 National recruiting director Adam Gorney along with analysts Chad Simmons and Sam Spiegelman and Michael Langston from Warchant.com tackle three topics in recruiting and determine whether they believe the statements or not.
1. Kojo Antwi's decision to delay commitment is bad news for Texas A&M.
Gorney's take: FICTION. Kojo Antwi now says all five of his top programs - Ohio State, Alabama, Georgia, Texas A&M and USC - have a shot at his commitment but that's just the party line. This seems like a battle between the Aggies and the Bulldogs right now and I still think Texas A&M holds a slight edge in his recruitment. Georgia is not giving up and so that could be a convincing pitch but I don't think Antwi's decision to delay is because he's not sure of which team he likes best. Plus, with family in Cypress, Texas (only an hour from College Station) it's kind of like a home away from home.
Simmons' take: FICTION. Texas A&M is still considered the favorite, and he has family in the Lone Star State, but this gives more time to other programs to recruit Antwi. It also gives him more time to potentially take visits with his decision July 5, and the optimism of visits happening again in June. This looks to be a race between the Aggies and Georgia, the in-state program, but Alabama, Ohio State and USC are involved, too.
2. Evan Stewart will sign with an SEC program.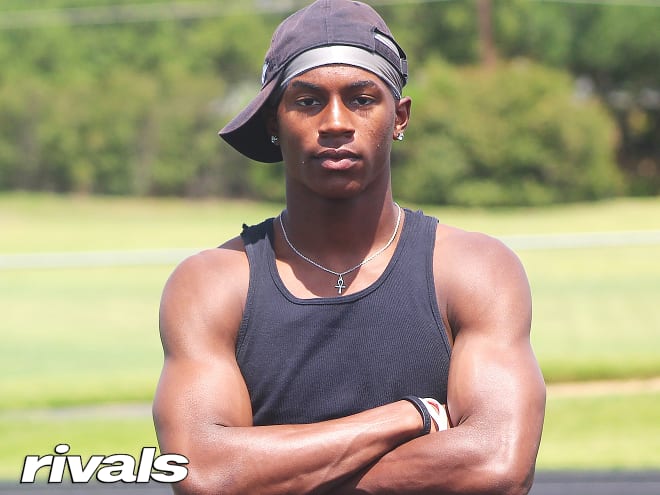 Gorney's take: FACT. It was a big early recruiting victory for Steve Sarkisian when the new Texas coach landed four-star speedy receiver Evan Stewart. He was an in-state prospect. He fit perfectly what Sarkisian wants to do on offense. But his pledge lasted less than a month. That leads me to believe it was a snap decision and that the Frisco (Texas) Liberty standout really wanted to look around in his recruitment and was never dead-set on playing for the Longhorns. That's why I think Stewart ends up elsewhere and does not re-commit to Texas. Texas A&M and Florida should be watched, Alabama could go anywhere for anybody but while Texas is trying to get him back in the class it's going to be tough.
Spiegelman's take: FACT: The Rivals100 wide receiver said the Longhorns remain in contention, but he listed off five other SEC teams that have climbed up the list and didn't mention his family's alma mater, Tennessee, either. Florida landing Nick Evers gives the Gators a leg up. It doesn't hurt that Kadarius Toney will likely be a first-rounder in a few weeks. The Aggies have picked up steam as an in-state SEC team and the way Jimbo Fisher has recruited lately, I'd expect Texas A&M to be in it until the end. Alabama was a major contender before coach Steve Sarkisian relocated to Austin, but former Tom Herman assistant Jay Valai has kept the Crimson Tide right in the thick of things. Smart money is on Stewart playing somewhere in the SEC.
3. Florida State is going to have a hard time keeping Nyjalik Kelly in its class.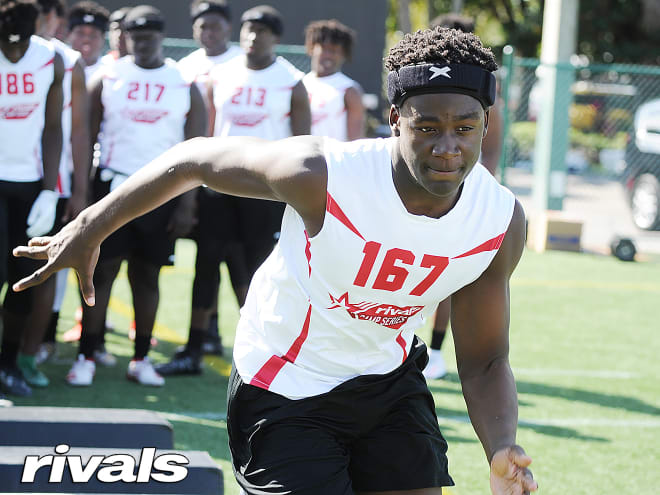 Gorney's take: FACT. Miami and Florida are trying really hard to flip him. Texas and Oregon offered after Kelly blew up at a recent camp. It would not be shocking if Alabama, Georgia or some other national powerhouses got more involved in the coming months. Florida State has done a great job locking in Kelly early, building around him in this class and it's likely that the Seminoles could keep him in the 2022 group but it's going to be a battle. The Gators and the Hurricanes are not going to give up especially after he proved he's one of the best defensive ends in the Southeast recently. I predict Florida State will keep him in the class but it won't be easy.
Langston's take: FICTION. When the news came out that he's open to listening to schools it raised some eyebrows. But when you then dive deep into this one you see the deep love and trust he has for the Florida State staff. The Seminoles were one of the first programs to push for him and there is a trust with John Papuchis that is unique. Then you go a step further when focusing on visits. Florida State is the first and only place he has talked about visiting right away. Usually, guys that are just hanging on with a program aren't as focused in visiting that school this quickly.
Then lastly his closest friend is Devaughn Mortimer who just committed to FSU. They are quite tight and both feel very comfortable with the Seminoles. This doesn't mean Florida, Miami and even more schools won't push hard and recruit him. But I don't see this as an easy flip or likely one especially if the 'Noles improve on the field.