Fact or Fiction: DJ Lagway had the most impressive Week One QB performance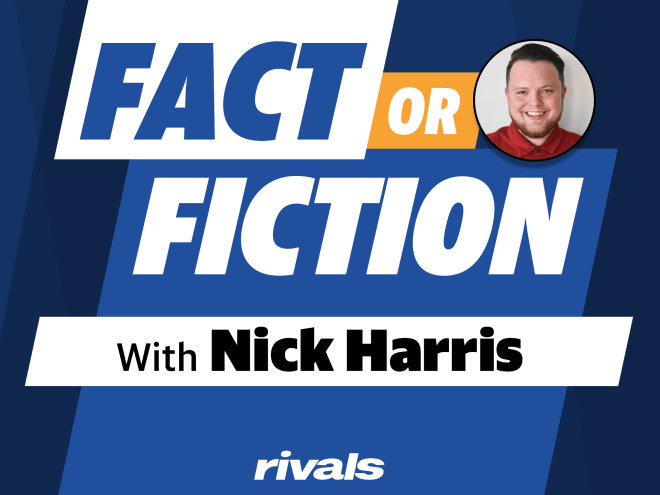 1. DJ Lagway had the most impressive Week One quarterback performance.
Harris' take: FACT. Willis (Texas) four-star quarterback DJ Lagway has a new head coach this season, a coach who has proven to be a strong offensive mind in the Houston area in recent years. Lagway's debut in his offense was stellar. He made plays both through the air and on his feet on his way to helping Willis drop over 70 points in its season opener. The sky is the limit for Lagway, who has all of the physical tools to be a top quarterback in this class, but it will come down to putting it together consistently in 2022.
Gorney's take: FACT. Malachi Nelson completed 22 of 29 passes for 418 yards and five first-half touchdowns. That was pretty impressive for the five-star USC commit, but that type of performance against weaker competition is sort of expected for a senior QB. Lagway threw for 343 yards and six scores and rushed for 102 yards and another score - and he's just starting his junior season. Lagway moved down a little bit in the new 2024 rankings, but if he continues to put up dominant performances like this through his junior season he could easily move back up and enter that five-star discussion again because his physical tools might be unparalleled in the 2024 class.
*****
2. Houston has a chance to sign the top-ranked Group of Five class in 2023.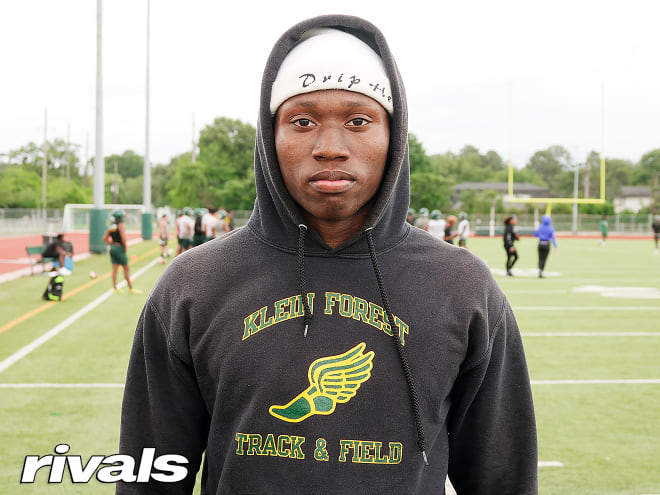 Harris' take: FACT. Houston currently sits with the No. 7 Group of Five class in the country as of today, but the way the Cougars are recruiting top-end talent, I could see Dana Holgorsen sneaking his way to the top by signing day. Elite defensive targets such as Princewill Umanmielen, Jayven Anderson and Jacoby Davis all have Houston high on their list entering the fall, while four-star running back Parker Jenkins is already in the fold in 2023. If Houston can close on the top talent and add a random wild card, similar to how it was able to reel in Matthew Golden late in the 2022 cycle, then I could see them finishing atop the Group of Five rankings.
Patterson's take: FICTION. Both in-state programs SMU and Houston have legitimate chances to end up with the No. 1 class in the G5 of the 2023 cycle. But there will be competition from the likes of UCF. The Mustangs have multiple commits that I'm high on - like receivers Jaxson Lavender, Randy Reece and Jamarion Carroll - and are doing a really good job of keeping DFW talent home. The Cougars have also done a solid job on the trail, landing Jenkins, a blue-chip running back and a potential four-star in Ja'Koby Banks ahead of their move to the Big 12. I think this will come down to whether or not Houston can pull off the recruiting win of four-star Mikal Harrison-Pilot. TCU, Texas and Cal are also involved for Harrison-Pilot, but the Cougars are very much a contender. Houston is expected to receive an official visit from the Temple (Texas) playmaker, which could go a long way in turning this answer into 'Fact.'
SHARE YOUR THOUGHTS WITH HOUSTON FANS AT COUGARSDEN.COM
*****
3. Zalance Heard has potential as a day-one starter at LSU.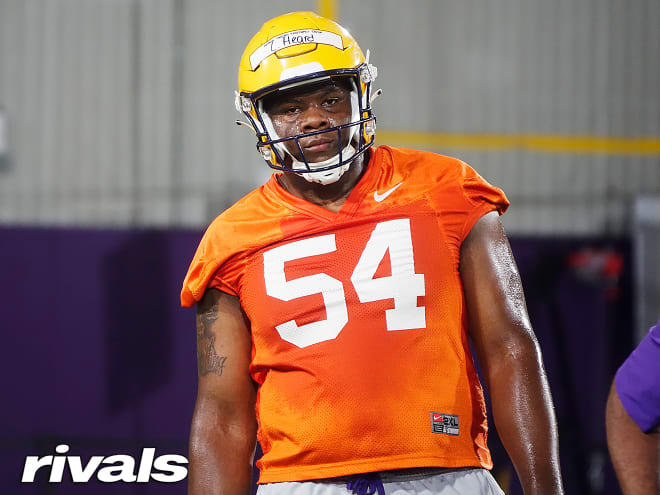 Harris' take: FACT. Zalance Heard's commitment to LSU on Thursday provided some much needed top-end talent on the offensive line, which is just something you can never have too much of at an SEC program. I think LSU offensive line coach Brad Davis will have some work to do after Heard arrives on campus when it comes to certain technique things, but once those things are cleaned up and paired with Heard's raw ability it's easy to see him taking the field in Baton Rouge this time next year. His mobility paired with his physicality is ready to compete in the SEC, and I see it as a great opportunity to get ample experience early for the four-star.
Roser's take: FACT. We'll see how the next calendar year goes with his continued technical development and his transition into college. But he is a special, explosive athlete at his size whose ceiling I think people are just starting to recognize. He abused some future college defensive ends in 2021 in his first season full time on offense at a new school. What lies ahead this fall, at the next level and at the one after that could be really fun to watch.