Fact or Fiction: Arik Gilbert, Noah Sewell, Trevor Lawrence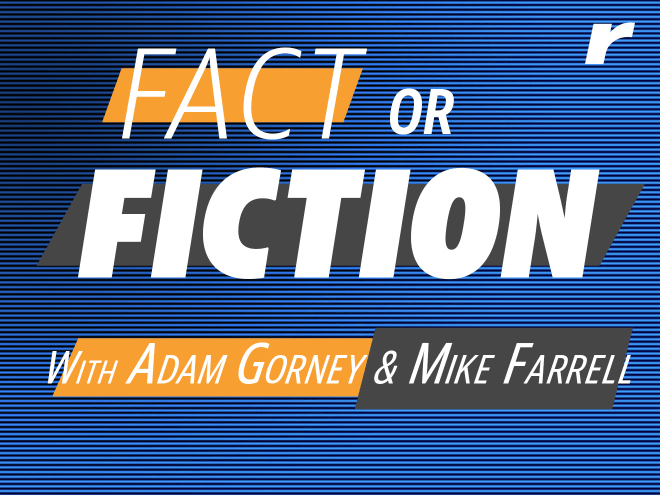 With recruiting picking back up and the college football season starting, Rivals is introducing a new feature called Fact or Fiction. National recruiting director Mike Farrell and national recruiting analyst Adam Gorney will tackle three topics daily and determine whether they believe the statements or not.
1. After a lot of visits and rumors, Arik Gilbert will end up at Georgia.
Farrell's take: FACT. Until I see differently I will continue to think Gilbert will be a part of this Georgia class. UGA will be competing for SEC and possible national titles for the foreseeable future, it's his home state school and he has a great comfort level there. I know others are tempting him with the option of playing wide receiver or utilizing him more but in the end he will pick Georgia.
Gorney's take: FACT. There will be some serious noise made by Tennessee, Alabama and now possibly Clemson here but Georgia's staff is too smart and too savvy to let Gilbert go after years of making him a top priority. If he wants to play more wide receiver than tight end, that's what they'll tell him. Whatever is necessary to get him in this class will be done because he's that special of a prospect. The proof will be in the pudding though as Gilbert will be closely watching how new offensive coordinator James Coley calls plays and how often tight ends are actually used. This one could get much more interesting.
Noah Sewell will play in the SEC and not follow his brother to Oregon.
Farrell's take: FICTION. Family often wins these battles and the reason his brother Penei reportedly went to Oregon was because family wanted him there. With his brother on the team, Noah will follow suit and be a massive addition to the Ducks defense.
Gorney's take: FACT. I still think there is a very good chance Sewell ends up at Oregon not only because his brother plays there but because the Ducks have done such an outstanding job recruiting him. But I think Sewell's heart is playing in the biggest, baddest conference in college football and that's the SEC. He has visits planned to Texas A&M and Georgia and he's hit it off with both of those coaching staffs. The Ducks are right there as well but my guess is he ends up somewhere else.
Trevor Lawrence will throw 50 or more touchdowns like Dwayne Haskins did last season.
Farrell's take: FICTION. While I think Lawrence wins the Heisman and is the best player in the country I also think he'll be out of a lot of games in the third quarter because of blowouts. Clemson will also run the ball more than Ohio State did under Haskins. Lawrence will put up good numbers, but 50 touchdowns won't happen.
Gorney's take: FICTION. I fully expect Clemson to play in 15 games again this season so Lawrence will be leading the Tigers back to the national title game. There's a part of me that wants to say he will hit that mark, especially since Lawrence should throw more often this season - he had 397 attempts last season, compared to Haskins' 533 throws. I don't think Travis Etienne will be such a workhorse (he had 204 carries last season) and with a defense that's not as dominant, Clemson might lean on its offense to overpower some teams - I'm looking specifically at Texas A&M and Syracuse early in the season. Does Lawrence get 50? Probably not. But I think it's going to be closer to that than his 30 from last season.