East Coast Spotlight: Five prospects that are blowing up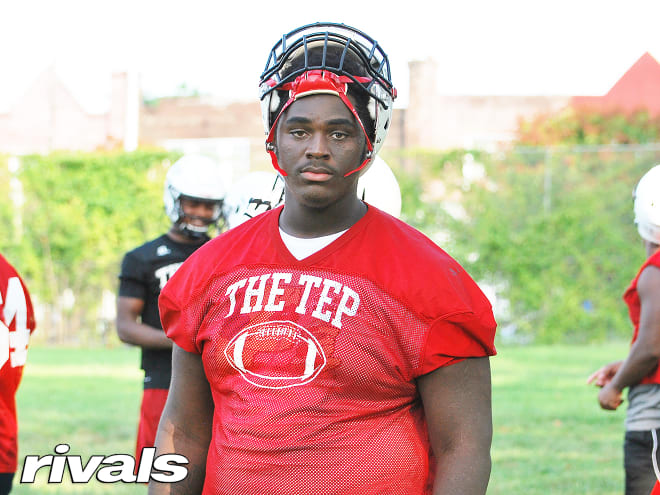 Every high school team in the nation has a few games under their belt by now and new film to evaluate is leading to new offers going out. Here are five prospects from the East Coast that are blowing up right now and could see more teams come calling soon.
Byerson is a 6-foot-4, 220-pound defensive end in the 2024 class with a basketball background and a set of traits that college coaches love. He is quick at the snap and has active hands, which help him slip by offensive linemen. Byerson is pretty strong and can throw offensive linemen around.
His agility for a player that size is impressive and it's a big reason why he's picked up offers from Virginia, Boston College, Liberty, Kentucky, Rutgers and West Virginia since the beginning of the month.
*****  
Just a freshman, Davis looks like one of the next big prospects in Western Pennsylvania. The 6-foot, 165-pound class of 2026 Davis could turn out to be a big powerful running back. He has already posted a sub-4.5 40-yard dash.
Davis looks like a natural on the defensive side of the ball right now. He is a strong tackler coming down from his safety position and he could find himself lining up in the box more as he gets older.
Penn State offered Davis this month and has already been on a number of recruiting trips.
*****  
Moore picked up some big offers in the spring but another wave of offers is just starting for him. In the last week and a half the receiver out of Maryland has added offers from Duke and Kansas.
Moore has had a very good start to the season, showcasing a slightly bigger frame in a more wide open offense, and teams have taken notice. He plays at powerhouse Olney (Md.) Good Counsel so college coaches will be very familiar with him before the season is over.
*****  
Penn State offered Stewart about three weeks ago and he's added offers from Boston College, Ole Miss and Pittsburgh since then. The 6-foot-5, 320-pound offensive lineman from Philadelphia is light on his feet when pass blocking and he is strong at the point of attack.
Stewart does a good job finding blocks when out in the open field too. He has a lot of tools to work with and he's getting better with each game this season.
*****
Wade has seen his stock steadily rise since his performance at the Rivals Camp Series in Philadelphia this spring and, within the last month, he's added offers from North Carolina, Duke and West Virginia.
The 6-foot-5, 270-pound junior has a solid technical foundation and he's becoming more effective as he physically matures. More offers could be coming for Wade as the season progresses.