East Coast Spotlight: Five notable 2021 decommitments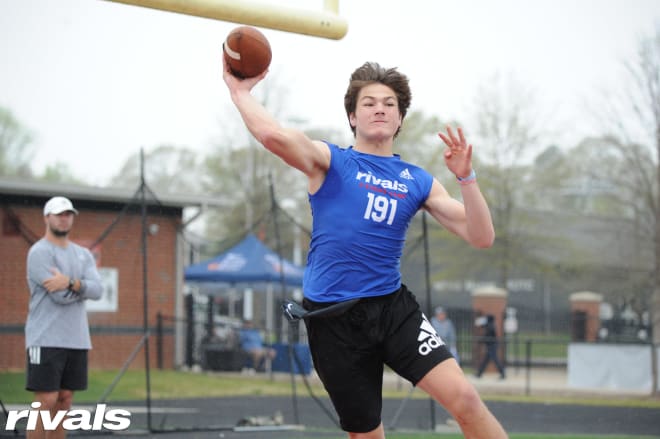 1. QB Drake Maye  
Maye had been an early Alabama commitment, but Mack Brown and UNC flipped the in-state four-star in a huge recruiting win for the Tar Heels. This kickstarted UNC's in-state prowess this cycle.
STING FACTOR: How much does Maye's flip hurt Alabama?

*****
2. DB Clinton Burton  
It's not often when a player jumps from a blueblood program like Florida to Boston College, but Jeff Hafley and his staff did a great job with Burton. Florida might have nudged him out a bit to make room for others in-state, but it's still a huge deal for the Eagles.

*****
3. DE Elijah Jeudy
*****
4. DB Nate Evans   
Evans was a Tennessee commit, but the tall Virginia cornerback decided his best fit was at NC State. This wasn't a massive blow for the Vols, but it certainly helped the Wolfpack.
*****
5. DE TJ Guy   
Guy was committed to Boston College early, but Michigan flipped him as the Wolverines continue to focus on New England and the Northeast. He's raw, but he has serious upside.