Commitment Breakdown: Rivals100 DT Tyre West to Tennessee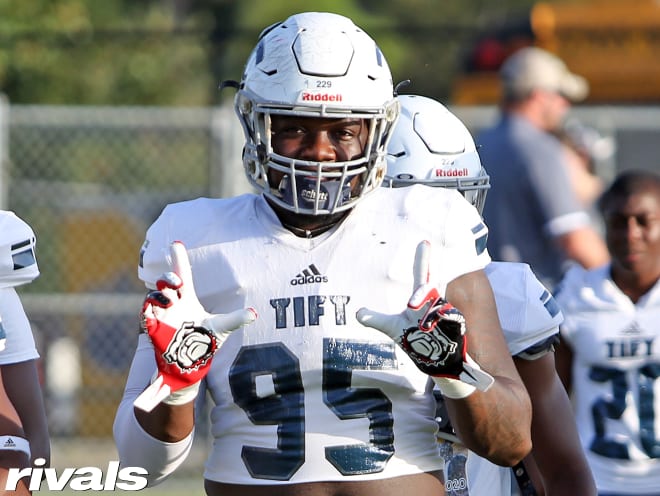 Another big recruiting battle was won by Tennessee in the 2022 recruiting cycle flipping Rivals100 defensive tackle Tyre West from Georgia. West's signing brings a potential All-SEC performer to the Volunteer's roster.
WHAT THE VOLUNTEERS ARE GETTING
West is a dominating defensive tackle. Tearing it up for Tift County, West was one of the more highly recruited players in the nation at his position earning a Rivals100 ranking along the way. With his size, abilities, and strength, West should contend for playing time in the season opener 2022.
WHAT MAKES TYRE WEST DIFFERENT
West is a combination of speed and power. When he is clicking, there is no stopping him as opposing Georgia offensive linemen learned. Wanted by Alabama, Auburn, Arkansas, Florida State, Florida, LSU, Ole Miss and all other SEC teams, West is a prized recruit everyone wanted.
WHY THIS IS BIG FOR TENNESSEE
The Volunteers have made a statement through the beginnings of the Early Signing Period landing four-star tailback Justin Williams and West. The addition of West is the sixth four-star to the class thus far. Tennessee has put a focus on the line of scrimmage with four offensive linemen and three defensive linemen coming in so far. Winning the battles in the trenches will return Tennessee to the top of the SEC East.