Commit Fit: ACC position by position
Sometimes it's not always the highest-rated prospects that fit the best with the school of their choice. In this series we call Commit Fit, Rivals.com National Recruiting Director Mike Farrell looks at the best fits from the 2017 class to the schools with which they signed.
Today we examine the ACC.
Note: Only high school prospects are evaluated for this piece.
RELATED: Big Ten Commit Fit | SEC Commit Fit
QUARTERBACK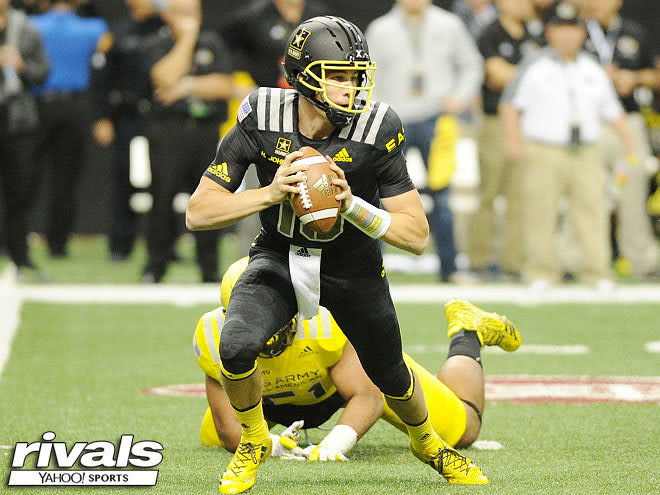 Farrell's Take: Johnson has all the tools to be the next top quarterback at Clemson, while Cunningham's athleticism and dual-threat ability fit exactly what Bobby Petrino likes to do. Hooker will be the next development project for Justin Fuente and fits well with his past work, while Hockman and DeVito both have intangibles and leadership.

RUNNING BACK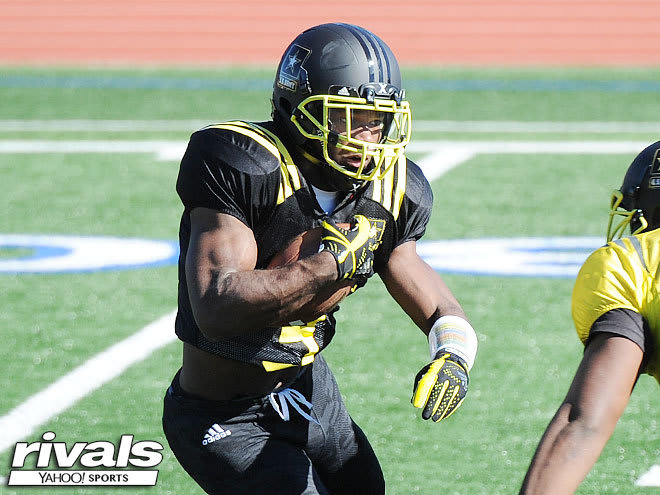 1. Cam Akers, Florida State
2. AJ Dillon, Boston College
3. Khalan Laborn, Florida State
4. Jerry Howard, Georgia Tech
5. Todd Sibley, Pitt
Farrell's Take: Akers and Laborn are an amazing one-two punch at FSU where speed is key, while Dillon is the perfect big back for Steve Addazio's offense. Howard doesn't have the ranking of those ahead of him, but he's a great fit for Tech as a B-back while Sibley has the vision and sneaky power to fit perfectly in Pitt's offense.

WIDE RECEIVER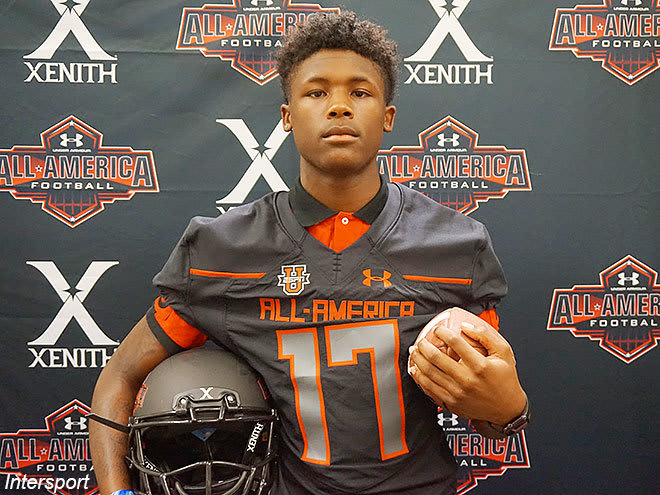 1. Tee Higgins, Clemson
2. D.J. Matthews, Florida State
3. Jeff Thomas, Miami
4. Mike Harley, Miami
5. Antoine Thompson, N.C. State
Farrell's Take: Higgins could be the next great Clemson wide receiver, while FSU likes to feed reliable and sudden receivers like Matthews. Miami has a great double dip in Thomas and Harley, and you know Mark Richt will utilize them well. Thompson is a sleeper in this class and is a huge need, so he should impact early.

TIGHT END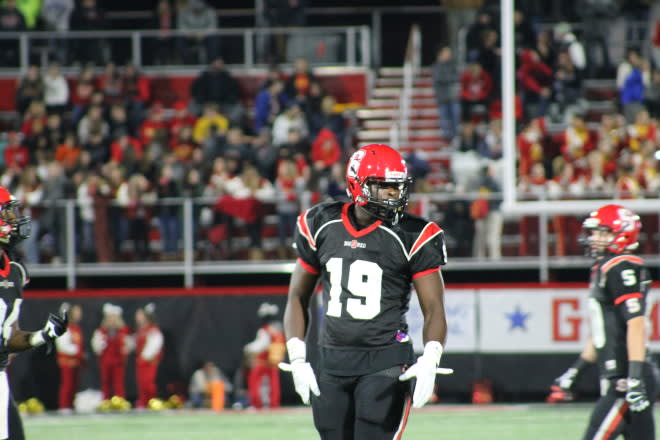 1. Charles Reeves, Pitt
2. Jake Marwede, Duke
3. Kemari Averett, Louisville
4. Damien Darden, N.C. State
5. Brian Polenday, Miami
Farrell's Take: Pitt loves big tight ends and Reeves is a good one, while Marwede has the athleticism and size to factor big-time at Duke. Averett fits into a system where the tight end plays a big role, while Darden could be fed in N.C. State's TE-heavy offense. Polenday goes into a situation with limited numbers and could be a sleeper.
OFFENSIVE LINE
1. Navaughn Donaldson, Miami
2. Mekhi Becton, Louisville
3. Jonah Melton, North Carolina
4. Kai-Leon Herbert, Miami
5. Ben Petrula, Boston College
Farrell's Take: Donaldson is massive and should team with Herbert to lock down one side of the line in the future for Miami. Becton is much needed immediate help at Louisville, and he's athletic enough to adjust to mobile quarterbacks' lack of predictability. Melton should do well in a balanced UNC offense with his pass-and-run versatility. Petrula looks like a DUDE and a road grader fits at BC.
DEFENSIVE END
1. Josh Kaindoh, Florida State
2. Jordan Williams, Clemson
3. Deonte Johnson, Miami
4. Michael Allen, Wake Forest
5. TyJuan Garbutt, Virginia Tech
Farrell's Take: Athletic, rangy defensive ends do well in FSU's scheme, so Kaindoh should be a star. Williams has the work ethic and technique to develop at Clemson like his predecessors. Johnson is athletic and quick, and will get every chance to be a standout and return the pass rush at Miami. Allen steps into an underrated system and will be relied upon by a new coordinator early. Garbutt will excel under Bud Foster as many physical and talented defensive ends have.

DEFENSIVE TACKLE
1. Marvin Wilson, Florida State

2. Ja'Len Parks, Florida State
3. Grant Gibson, N.C. State
4. Xach Gill, North Carolina
5. Jaylen Twyman, Pitt
Farrell's Take: Wilson and Parks form a great duo at FSU and bring different skills to the table, so they balance each other and the system well. Gibson will get coached up well at N.C. State and brings a good skillset similar to those who have succeeded before him. Gill is a tall, gap-shooting DT who learned playing with Dexter Lawrence and is perfect for Gene Chizik's scheme. Twyman is a sleeper, but watch out for him with Pat Narduzzi's success with linemen.
LINEBACKER
1. Bruce Jordan-Swilling, Georgia Tech
2. Leonard Warner, Florida State
3. De'Andre Wilder, Miami
4. Dylan Rivers, Virginia Tech
5. Kam Jones, Louisville
Farrell's Take: Jordan-Swilling is versatile and athletic for the multiple looks Georgia Tech uses, while Warner fills a big need at FSU and will be freed up by an amazing defensive line in time. Wilder is a thin but active linebacker who complements the rising sophomores on the roster at linebacker, while Rivers is a hard-nosed, lunch pail type that Bud Foster loves. And keep an eye out for Jones, who is athletic and can cover ground in Louisville's speedy defense.

CORNERBACK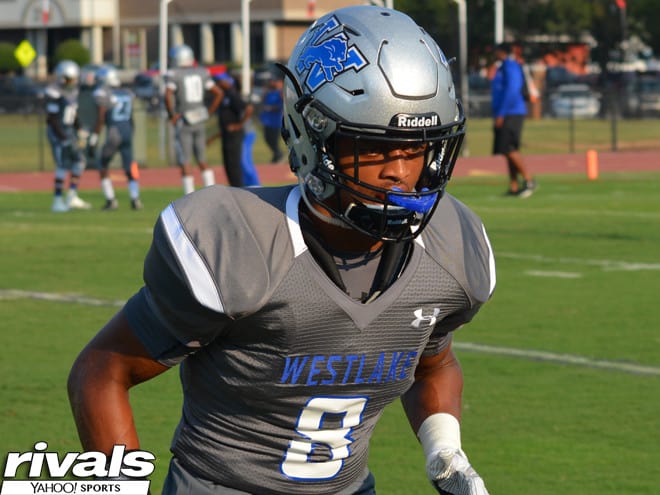 1. AJ Terrell, Clemson
2. Stanford Samuels, Florida State
3. LeAnthony Williams, Clemson
4. Trajan Bandy, Miami
5. Tre Shaw, North Carolina
Farrell's Take: Terrell should follow recent corners and be a star under Brent Venables at Clemson. He could have the best skillset of any of them. FSU develops cornerbacks, especially with Samuels' footwork and quickness. Williams isn't as long as Terrell but should get the same benefits of coaching, while Bandy is not big but plays with a lot of heart and is aggressive, which will be key to Miami's needs. Shaw doesn't get the attention of others, but he can play press or off, and plays bigger than his size like some others on this list.
SAFETY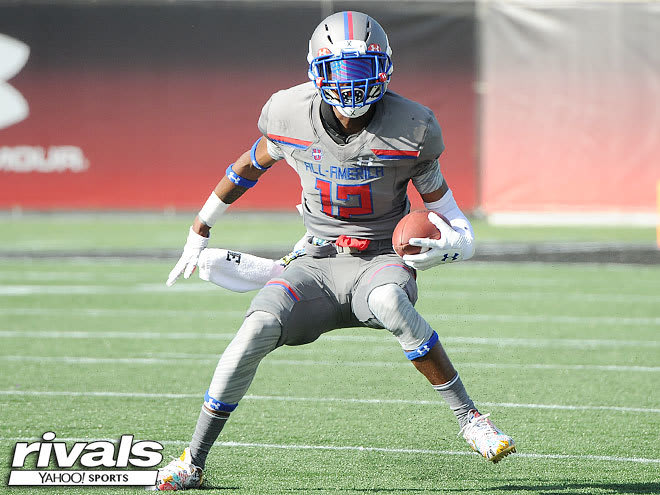 1. Paris Ford, Pitt
2. Devon Hunter, Virginia Tech
3. Hamsah Nasirildeen, Florida State
4. Kaleb Oliver, Georgia Tech
5. Cyrus Fagan, Florida State
Farrell's Take: Ford is a hitter who covers a ton of ground and is very athletic, so he will be a leader at Pitt and the hard-nosed kind of kid Narduzzi loves. Hunter is a beast and will cover a ton of ground whatever position he plays in the aggressive Hokies' defense. Nasirildeen gets to learn from the best in Derwin James for a year and has athleticism to continue the great safety tradition. Fagan should be a nice complement to Nasirildeen and could play corner as well, while Oliver will be utilized all over the place at Tech and is versatile.

ATHLETE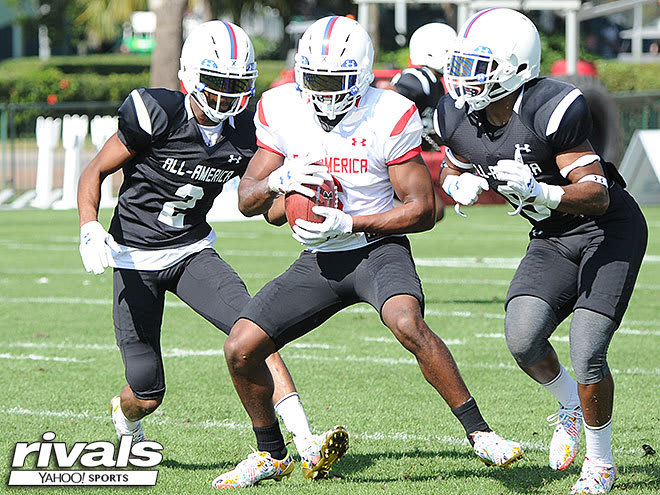 1. Russ Yeast, Louisville
2. Deejay Dallas, Miami
3. CJ Cotman, North Carolina
4. Caleb Farley, Virginia Tech
5. Germane Crowell, Virginia
Farrell's Take: Athletes are tough to project, but Yeast has the speed and athleticism to impact on either side of the ball and fits with Louisville's quickness. Dallas, Cotman, Farley and Crowell will all get initial looks at one position, but they could play others and are at programs that need and use the versatility.