College Fantasy Football: Five potential busts
This list is by no means a compilation of lousy college football players. But in fantasy football there are always players who could be considered busts. Whether other players will have a bigger role or perhaps there is just too much hype around a certain player, here is a look at five players that might be overvalued in a fantasy football setting and best avoided.
JAKE BROWNING, WASHINGTON QB
In his sophomore season, Jake Browning threw for 3,430 yards and 43 touchdowns. That dropped to 2,719 yards and 19 scores last season and the prediction here is that those numbers are what should be expected in his senior year. Browning is a talented player and well-coached but his top receiver – Dante Pettis – is off to the NFL so the cupboard isn't full. Senior speedster Chico McClatcher, freshman Marquis Spiker and tight end Hunter Bryant will be some top targets but will that be enough? Plus, with an awesome offensive line and talented running back Myles Gaskin, Browning might be limited throwing it downfield.

TRAVIS HOMER, MIAMI RB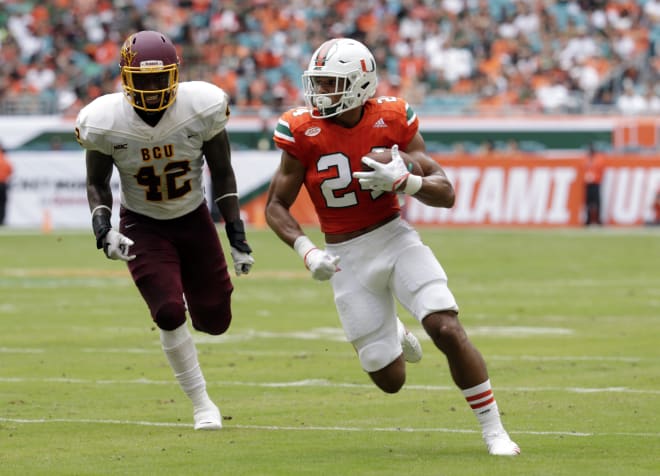 Travis Homer had a fantastic sophomore season and he's incredibly talented so there is some guarded optimism here but there are some major built-in concerns as to whether he can produce as he did last season with 966 yards and eight scores. The Miami offensive line is an issue and there are questions about the quarterback position so it wouldn't be a surprise to see defenses load the box and force the Hurricanes to beat them through the air. With some high-level game-breakers at receiver, Miami could score a lot on big plays and not allow Homer to punch it in from the red zone.
JOSH JACKSON, VIRGINIA TECH QB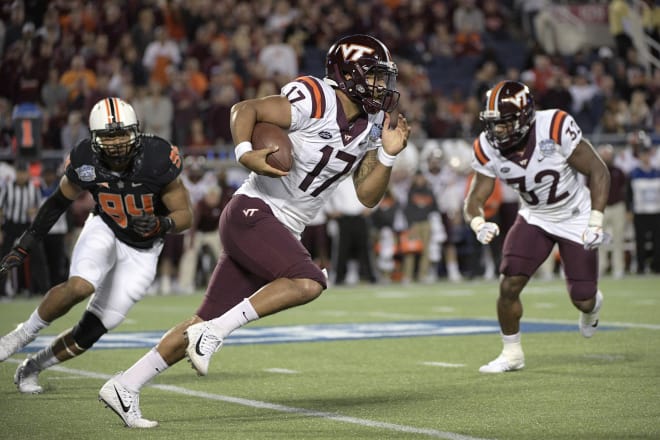 Josh Jackson had an impressive redshirt freshman season in which he threw for 2,991 yards with 20 touchdowns and nine picks and also rushed for a team-high six scores. But Virginia Tech lost by far its best receiver in Cam Phillips and the running game is solid but not stellar. There is some talent at wide receiver but it's unproven and needs to step up. After opening against Florida State, the schedule gets much easier through September so that's good news for Jackson and the Hokies.

JACQUES PATRICK, FLORIDA STATE RB
Cam Akers is the future of Florida State's backfield and he had 276 more yards on 60 more carries than Jacques Patrick did last season even though Patrick was impressive at times with 748 yards and seven scores. But let's not forget former five-star Khalan Laborn also joins the fray this season and he's coming off a fantastic spring game. Under new coach Willie Taggart, the Seminoles are expected to run the ball a lot but my guess is Akers and Laborn are the focus, and then Patrick is also used in some other situations.

DONOVAN PEOPLES-JONES, MICHIGAN WR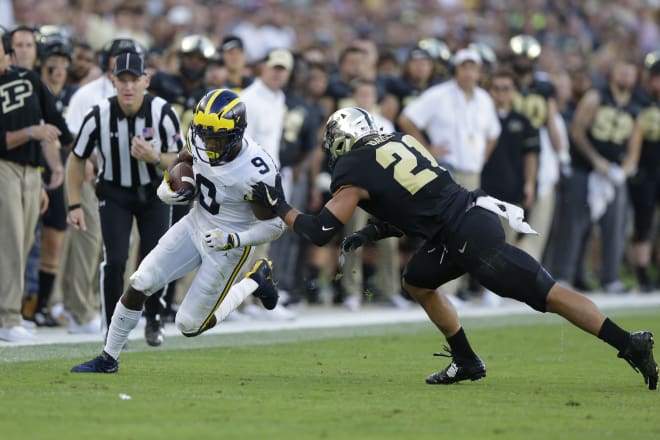 There are reasons for hope with new offensive coaches in place and quarterback Shea Patterson probably taking over the controls, but Michigan only had nine receiving scores last season and Donovan Peoples-Jones, a former five-star, had none of them. Peoples-Jones only scored on a punt return. How drastically can things change in one season? Patterson is talented but he's learning a new offense and didn't exactly dominate at Ole Miss. There are a bunch of great receivers on the roster but the offense needs to be simplified. Peoples-Jones should see more production but after only 22 catches for 277 yards last season, he's got to prove it first.