College Fantasy Football: Five Big 12 tips for your draft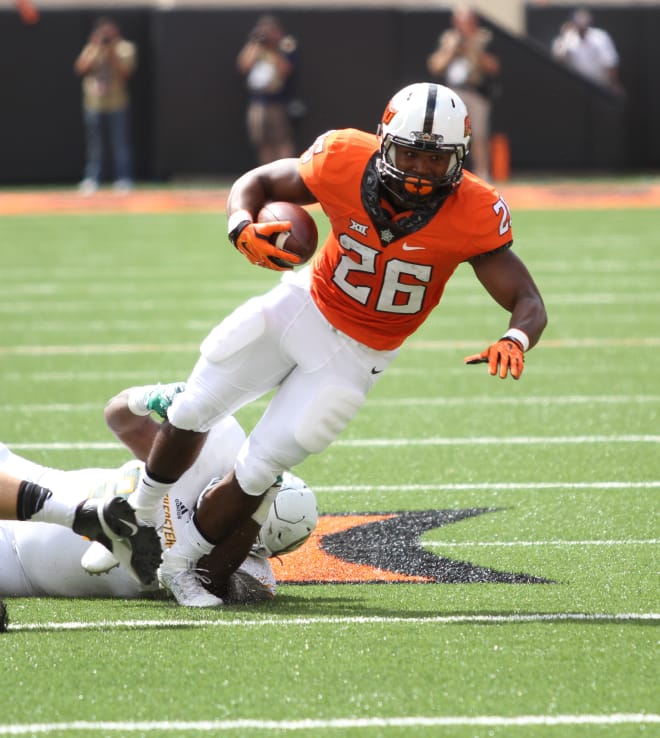 The college football season is right around the corner which means it's almost time to play college fantasy football, too. In some ways, that takes a different perspective when drafting teams and considering who to put on your squad. Here are five thoughts on the Big 12 with weeks to go before the season.
SCOOP UP THE RBS
Being successful in fantasy football means scoring points and teams in the Big 12 are really good at having innovative offenses - and not playing a whole lot of great defense. Back this season in the conference are a bunch of high-end running backs who put up big stats last season and could have even bigger years this time around.
Leading the way is Oklahoma State's Justice Hill, who rushed for 1,467 yards and 15 touchdowns last season to lead the conference. With a new quarterback in Stillwater this season, Hill could be leaned on even more. Then there are Oklahoma's Rodney Anderson (1,161 yards and 13 TDs), Iowa State's David Montgomery (1,146 yards and 11 scores), TCU's Darius Anderson (768 yards and eight TDs) among others.
TRUST IN OKLAHOMA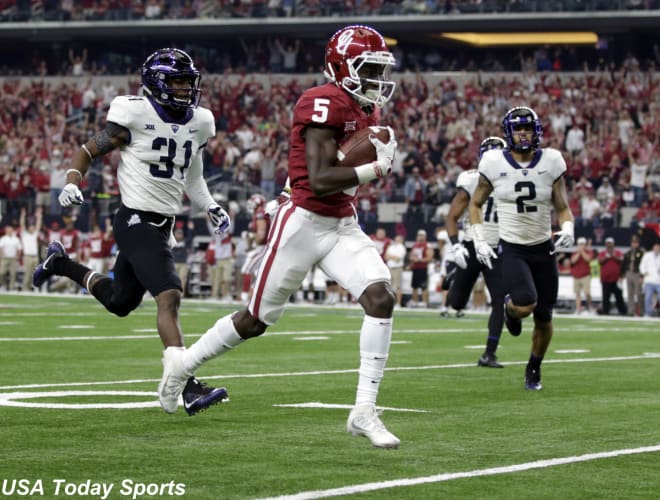 The Sooners lost quarterback Baker Mayfield, the No. 1 pick in the NFL Draft, tight end Mark Andrews (who led the team with 62 catches for 958 yards and eight touchdowns last season) and offensive tackle Orlando Brown. Should it matter at all? Probably not.
Kyler Murray will probably start at quarterback, but Austin Kendall pushed through the spring. Whoever wins the quarterback job will be surrounding by an incredible amount of talent led by Anderson at running back and then wide receivers Marquise Brown, CeeDee Lamb, tight end Grant Calcaterra and many others. Lincoln Riley is going to have the offense purring. The schedule is a little tricky with a game FAU team, Chip Kelly's UCLA squad, a trip to Iowa State and playing ball-control Army in the first four weeks, but the Sooners should be ready to go - and score.

BE CAUTIOUS EARLY ON IOWA STATE
Iowa State has a chance to be a quality team in the Big 12 and give some higher-profile teams fits throughout the season, but from a fantasy perspective early in the season be careful because the schedule is unforgiving. The opener against South Dakota State could be a nice time to pick up running back David Montgomery, who was third in the conference in rushing last season, or maybe take a shot on the Cyclones' big outside receivers led by Hakeem Butler.
But then Iowa State visits Iowa (even though that was a high-scoring game last season it's always a tough matchup), hosts Oklahoma and then visits TCU before the end of September. The Cyclones could be a tough bunch this season, but Montgomery could be limited early in the season because of matchups.

After the West Virginia game on Oct. 13, picking up some Cyclones' players might be a smart move with Texas Tech, Kansas and Baylor on the schedule, but then games against Texas and Kansas State should be tough to close out the regular season.

OKLAHOMA STATE ALL DAY LONG
The prolific quarterback-receiver duo of Mason Rudolph and James Washington needs to be replaced but have faith in The Mullet. Coach Mike Gundy and his staff need to figure out the quarterback position and it sounds like senior Taylor Cornelius will get the opportunity to run the offense.
There were some key losses but Oklahoma State is absolutely loaded at the skill positions and should still put up plenty of points. Hill is a star who should have the ball in his hands often. Receiver Jalen McCleskey had 50 catches for 645 yards and five touchdowns last season and was basically the third option. Dillon Stoner had six TD catches and he was the fourth option. Tyron Johnson could have a breakout year and there are others in the receiving corps as well.
The early-season schedule looks good, too. Oklahoma State has Missouri State, South Alabama, Boise State, Texas Tech and Kansas in September. Lots of points should be put on the board. After that, it gets much tougher.

LOAD UP ON WEST VIRGINIA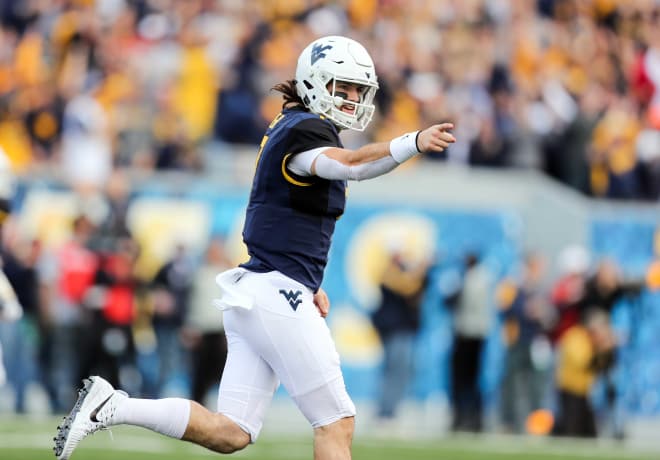 Expect the Mountaineers to score lots and lots of points and that is excellent in any fantasy setting. Quarterback Will Grier, who threw for 3,490 yards and 34 touchdowns in 11 games last season, should have an even bigger year. It wouldn't be surprising if he was one of the top quarterbacks on fantasy boards.
West Virginia's receiving corps is absolutely loaded. Gary Jennings and David Sills lead the way and then there is Alabama transfer T.J. Simmons, deep threat Marcus Simms and many other options. The schedule is a little tricky with Tennessee, a trip to NC State and Kansas State all in September but it would be surprising if this West Virginia offense could be slowed down.