Class of 2016 storylines: Mid-Atlantic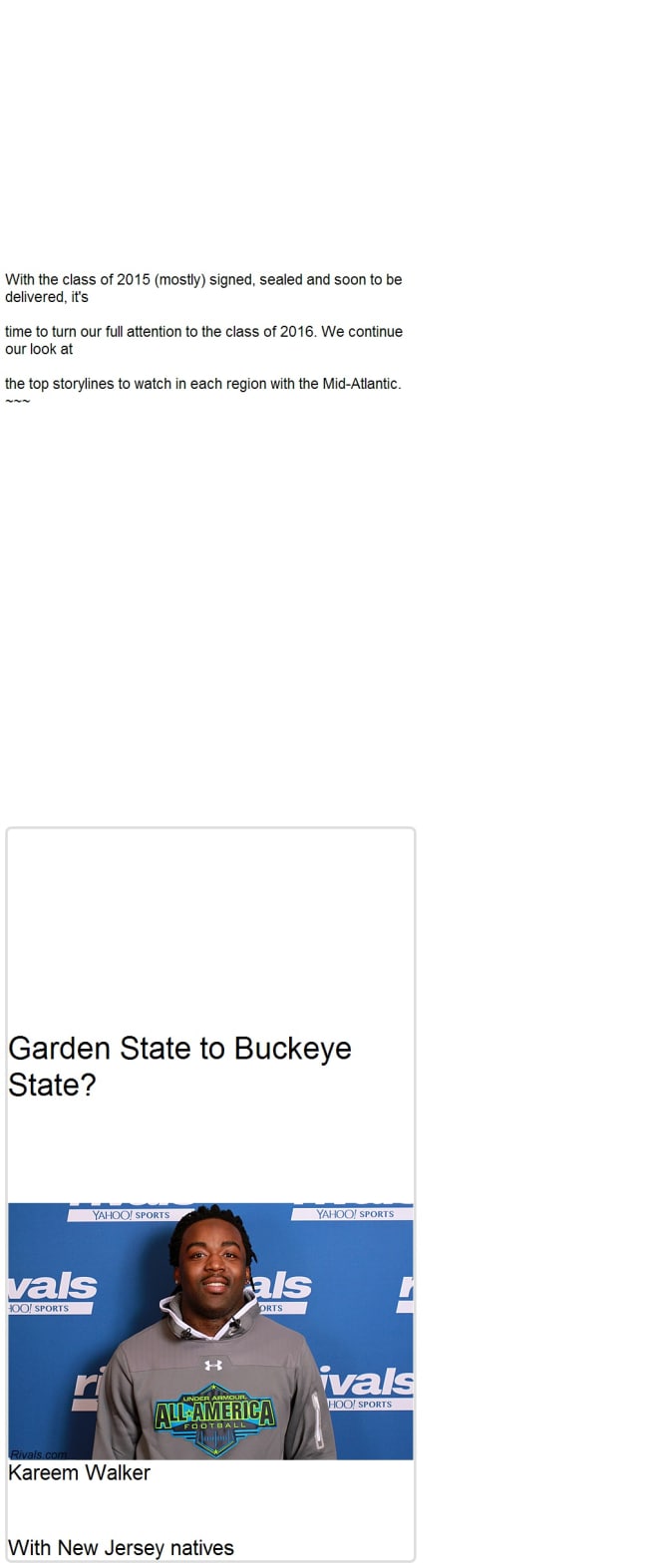 The University of Maryland is pitching their local recruiting efforts as "The
Movement" and many of the top players in the DMV are seriously considering the
prospects in the DMV that include the Terps as one of their leaders.
There is a lot left to play out but many think a commitment from Haskins would
really open the floodgates for the Terps.
Penn State's fast start
Penn State ended with an impressive top 15 class in 2015 and the Nittany Lions
already reeled in four four-star commitments, two in the Rivals100 and two in
up the rankings this offseason.
There are plenty of big fish left out there for Penn State to go after. They are
Wins and losses will play a bigger part in this recruiting class than they did
in the last one so it's important for the Nittany Lions to have success between
the white lines. 
Running back state of mind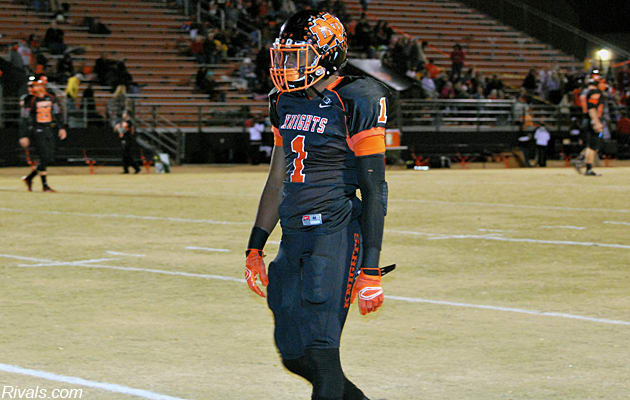 Kennedy McKoy
Over the last few years some great running back have called North Carolina home.
come to mind but the 2016 class is absolutely loaded. Rivals250 prospects
footsteps, while Williams has decided to take his talents up north to
that get them will get players that can score from anywhere on the field.
hold many offers right now but look for him to blow up later this offseason.
Will coaching moves pan out?
Coaching changes are always hot button topics and there were a couple moves in
defensive coordinator have already been felt on the recruiting trail. Offers
have been flying out every day and it has really gotten people talking.
Narduzzi's hiring should also impact the on the field product right away,
particularly on defense. Narduzzi's ability to create a scheme to hide
weaknesses in the defensive front will be tested but it is fair to say fans
should expect better play calling and more creative and deceptive packages. The
Panthers will have an explosive offense and the transfer of former
eye on.
was brought in to solidify a defense that ranked No. 117th in yards allowed per
campus.
Josh McDaniels, was brought in to replace Ralph Friedgen as Rutgers' offensive
coordinator. There is no doubt McDaniels has his work cut out for him but if he
recruits a good 2016 class fans should be more than happy about the future of
their program.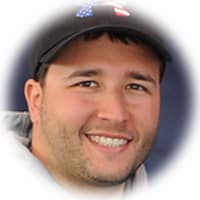 Adam Friedman
Mid-Atlantic Recruiting Analyst