Breaking down Glenn Beal's decision to sign with Texas A&M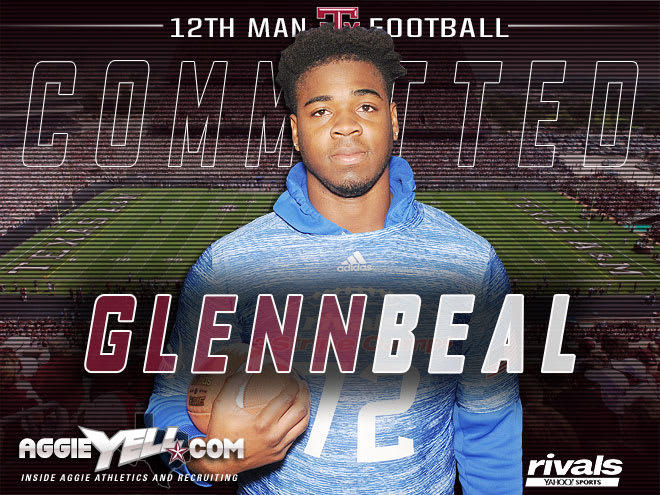 Texas A&M added a nice piece to its 2018 recruiting class with Signing Day addition of three-star Louisiana tight end Glenn Beal on Wednesday. Beal's decision came down to a battle between the Aggies, Alabama and Tennessee and landing him over a pair of SEC foes should be considered a major with for Jimbo Fisher and company. Beal kept teams in the dark until earlier this week when it became clear he was headed to College Station, but nevertheless, him making it official on Wednesday was big news for the Aggies.
WHY IT'S BIG FOR TEXAS A&M
The new Aggies staff quickly made the jumbo tight end a priority and engaged in quite a battle, with both Tennessee and Alabama looking like they had the lead at times. But Texas A&M did a nice job on pitching Beal on a role where he will have a chance to contribute as well as play in a big-time conference, something he considered very important. As far as his fit, Beal could play a number of positions at the next level if tight end doesn't work out, including offensive or defensive line. That versatility makes him a low-risk, high-reward type prospect.
WHY IT HURTS FOR TENNESSEE AND OTHERS
Beal quickly became a priority for new Tennessee coach Jeremy Pruitt and he seemed to be leaning the Vols way after a visit to Knoxville last month. But the closer it got to Signing Day the more things started to trend away from the Vols. With two tight ends already signed in the class the loss of Beal isn't catastrophic, but it still hurts to lose him to another team in conference. Alabama was recruiting Beal as a defensive lineman and might have had room for him in the class down the stretch, but with Beal looking to play his natural position it didn't seem likely for him to end up Tuscaloosa anyway.