Breaking down Aaron Brule's decision to sign with Mississippi State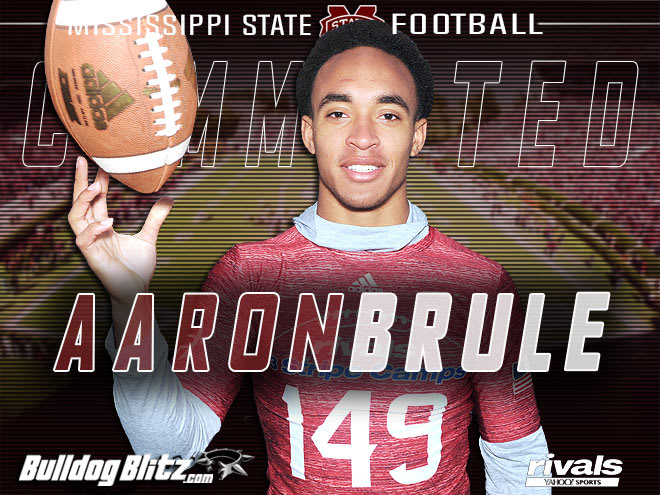 Four-star Louisiana linebacker Aaron Brule waffled over his choices down the stretch leading into Signing Day but on Wednesday he was confident when he announced his intentions to sign with Mississippi State. The Bulldogs won a heated battle against SEC West foe Arkansas to land Brule's signature and his commitment is another major dividend from the new Mississippi State staff's emphasis on the state of Louisiana.
WHY IT'S BIG FOR MISSISSIPPI STATE
The Bulldogs entered the picture in December after it became clear that Brule wasn't going to stick with Georgia. But they faced an uphill battle, especially against TCU, which had been high on Brule for a long time. But the chance to play early and stay close to home won over Brule. During his career, Brule has played safety and linebacker and his versatility and playmaking ability makes him a great fit in the Mississippi State defense.
WHY IT HURTS FOR ARKANSAS AND OTHERS
Brule seemed enamored with the Razorbacks and the staff also did a good job of making a strong impression on his family, so much so that the Hawgs were in the mix all the way up until Tuesday night. But there are no consolation prizes in recruiting so missing out on Brule hurts. The same can be said for TCU, which appeared to be in a great position for Brule during long stretches but ending fading down the stretch.