Border Battle: Alabama vs. Mississippi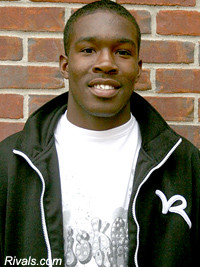 Every year in December, the top players in Alabama and the top players in Mississippi get together in Mobile, Ala., for a competitive all-star matchup for state border bragging rights. But why wait until December when you can play out the matchup on paper in July?
Traditionally, the state of Alabama has been the more productive state of the two when it comes to sending prospects on to college and seeing them move on to the NFL. However, a relatively down year for talent in Alabama this year and a relatively strong year for talent in Mississippi make a potential matchup of each state's elite very intriguing.
Both quarterbacks have some weaknesses with Miller still needing to add some polish to his game and Coker still needing to prove that he can be productive under the lights but the upside on both sides makes the quarterback battle a near push.
That line does have a nice mix of size and athleticism but other than Dismukes at center, it lacks a truly elite anchor that can give the quarterback piece of mind as an edge protector.
The versatility of players like Swain and Calloway would be crucial to Alabama for getting in passing lanes in what would sure to be a pass-happy Mississippi offense. Fortunately, Alabama has plenty of help at defensive back as well.
Alabama's athleticism on the second level with its linebacking corps and its strong secondary would likely be enough to keep the Mississippi team under wraps for at least one half. But with Moncrief, Brassell and Singleton all itching to bust a big play, it is only a matter of time before one or two come either on a deep route or an underneath screen.
Those big plays would have Alabama reeling late in the game but it has its fair share of big-play athletes to respond. Perhaps more importantly though, Alabama has a bigger, more well-rounded offensive line that would start to wear on Mississippi late in the game. With Abdullah drawing in the defense by turning a variety of option routes and check-downs into solid gains, the inexperienced Mississippi secondary may lose focus and let one of the savvy quartet of receivers get behind them for a decisive big play.
In a game of momentum shifts and decisive plays, Alabama would come from behind to steal a 3-point win.

OFFENSE
QB
RB
WR
WR
WR
TE
OL
OL
OL
OL
OL
DEFENSE
DE
DT
DT
LB
LB
LB
LB
CB
CB
S
S
[rl]