Big Ten Breakdown: Rundown of upcoming official visits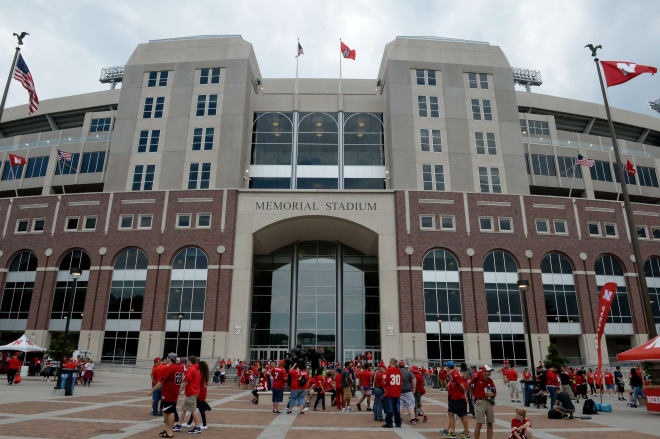 Early offers have yielded earlier commitments and rendered the official visit less important in the overall recruiting picture, but a university-paid trip to a campus is still a critical component to schools' recruiting game plans. Here is a look at how each Big Ten program is approaching official visits heading into the fall.
RELATED: Midwest Four-Cast

ILLINOIS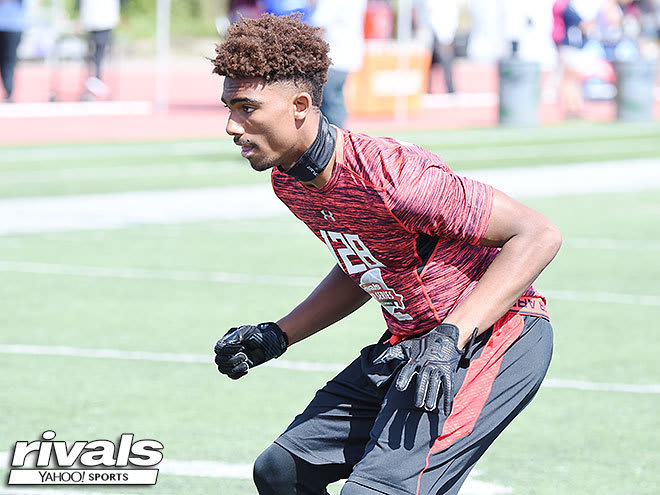 Official visits under first year head coach Lovie Smith kicked off this past weekend, with Cincinnati offensive lineman Howard Watkins and Florida wide receiver DJ Edwards making their first trips of the process to Champaign. The Fighting Illini also hosted a very talented list of unofficial visitors, including three Rivals100 prospects. Looking further ahead, four-star cornerback Elijah Blades has planned to officially visit Illinois the weekend of Nov. 18, despite having made a commitment to Florida.

INDIANA
The Hoosiers had a strong summer, picking up 11 of their 14 commitments since the start of June. That momentum has not carried over into the fall yet, with just one official visit scheduled. Iowa State commit Quran Hafiz will take all of his five official visits and one is planned to Indiana for the weekend of Sept. 30. The Hoosiers host a home game every other weekend from the start of October until the end of November, including their season finale against in-state rival Purdue, so there is plenty of opportunities for game day official visit weekends.

IOWA
Kirk Ferentz's staff is coming off their first big visit weekend of the year, when they hosted a pair of prospects in three-star athlete Russ Yeast and three-star cornerback Zamari Maxwell for official visits and several dozen more prospects for unofficial visits in conjunction with their in-state rivalry game against Iowa State. The next big visit weekend for the Hawkeyes looks like it will be Sept. 30 when they host Northwestern. Four-star running back commit Eno Benjamin and three-star Texas defensive tackle Damion Daniels are scheduled for official visits that weekend.
MARYLAND
The Terrapins do not have any uncommitted prospects lined up for official visits, at least none that have been reported, but their five-star defensive end commit Josh Kaindoh has said he plans to take his official visit to College Park for the weekend of Sept. 30 when Purdue is in town. With Kaindoh being the highest-profile commitment in Maryland's 16-member class, we expect head coach D.J. Durkin and his staff will bring in additional uncommitted players for official visits that weekend. Kaindoh has already stated he is specifically working on Rivals100 RB Anthony McFarland.

MICHIGAN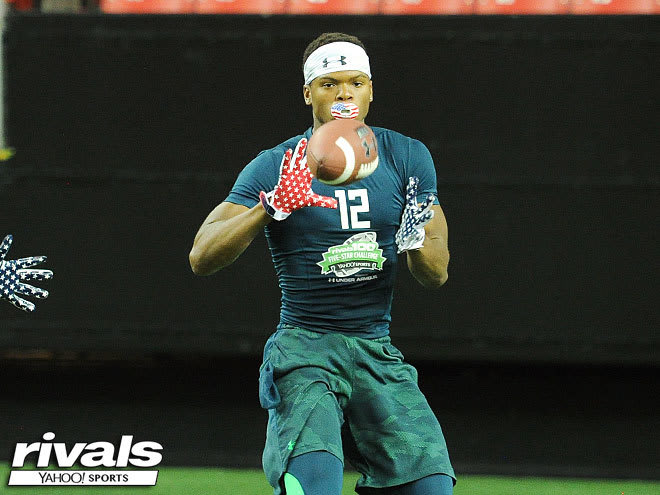 The Michigan official visit plan for the 2017 class started immediately in week one of the regular season. Rivals100 wide receiver Tarik Black of Connecticut was on-hand for the Wolverine's 63-3 blowout of Hawaii, and was the only one of their football recruiting visitors on campus in an official capacity. The next big official visit weekend in Ann Arbor looks to be Sept. 30, when the Wolverines are set to play host to Wisconsin. Four-star center Cesar Ruiz and five-star offensive tackle Alex Leatherwood have already locked in their spots for that weekend.

MICHIGAN STATE
A rare early-season bye gave Michigan State coaches the opportunity to be on the road this past weekend, and they used that extra recruiting time to secure official visits from several southern prospects. Cartersville, Ga., three-star cornerback Trey Creamer and three-star Fort Lauderdale, Fla., defensive end Jordan Wright have both made plans to take their official visits to East Lansing, with Creamer attending Sept. 23 and Wright scheduled for Oct. 7. Hampton, Ga., three-star cornerback Meshael Custis is also rumored to be heading to East Lansing the weekend of Sept. 23 as well.

MINNESOTA
Head coach Tracy Claeys appears to be using every available home game weekend during the season to host official visitors. In week one, it was Iowa State cornerback commit Hafiz, who used his first official visit of the process to Minneapolis, rating it a 9 out of 10. This past weekend, the Gophers hosted their offensive guard commit from Florida, Corey Gaynor, for his official visit. Three-star offensive guard Kendrick Green is scheduled for an official visit during the Gophers next home game weekend, while Florida safety Claudin Cherelus has lined up his official visit to Minnesota for the weekend of Oct. 21.
NEBRASKA
No team in the Big Ten is utilizing the early season slate of home football games for official visit purposes the way the Cornhuskers are. Mike Riley's staff juggled opening game duties on Sept. 3 with an official visitors list that included five-stars Foster Sarell and Donovan Peoples-Jones as well as eight more recruits. They are getting even more ambitious for next weekend when Oregon visits Lincoln. Eleven prospects are scheduled for official visits starting Friday, headlined by California five-stars Darnay Holmes and Joseph Lewis.
NORTHWESTERN
There is just one official visitor on the schedule for Northwestern this fall –- four-star California athlete Elijah Hicks for the weekend of Sept. 23 –- but that is unsurprising for two reasons. First, Pat Fitzgerald has traditionally been reluctant to schedule prospects for in-season official visits. The Wildcats hosted just one in-season official visitor in each of the last two years, choosing instead to bring prospects in for official visits in the winter. The second reason is that Northwestern's 2017 class already has 18 commits, and there are only about three more spots left before they fill up.

OHIO STATE
This 2017 class has been labeled as possibly the greatest the Buckeyes have ever signed, but to earn that distinction they still need to finish strong and catch Alabama for the national recruiting title. Official visits will certainly play a role in that effort, but not immediately. The first official visits lined up by the Buckeyes are for committed prospects like Shaun Wade (Oct. 7) and Tate Martell (Nov. 4). Urban Meyer will not forego an opportunity to host official visitors in conjunction with their big rivalry game against Michigan, however, with Rivals100 prospects Dylan Moses and Baron Browning already locked in for that Nov. 25 weekend.

PENN STATE
The official visit season kicks off in Happy Valley this upcoming weekend. Three-star defensive end Matthew Butler is scheduled to take his official visit with Penn State in conjunction with Saturday's home contest against Temple. Official visits will really ramp up in October, with four-star Jordan Anthony (Oct. 1), three-star Camaron Spence (Oct. 1), three-star Ben Hutch (Oct. 8), four-star Donovan Jeter (Oct 22) and several commits scheduled for official visits. Five-star cornerback Lamont Wade, meanwhile, has his official visit to State College planned for Nov. 5.

PURDUE
Like Fitzgerald at Northwestern, Darrell Hazell is not a strong proponent of in-season official visits. In fact, the Boilermakers did not host a single in-season official visitor for the 2016 class, instead using every available weekend in December and January to host official visitors. They had over 20 official visitors in December last year and another 11 in January. None of those winter official visits have been scheduled yet, and it appears Purdue could forego in-season official visits again for this season as there are none currently scheduled.

RUTGERS
Whether Chris Ash has the same feelings on in-season official visits as Fitzgerald and Hazell do is unclear, but the first year head coach at Rutgers does not have any prospects scheduled for official visits yet in the 2017 class. That could also be the product, however, of the fact that the Scarlet Knights have a recruiting class that already consists of 20 members and they have to be careful with their numbers down the stretch. Rutgers does have several big home games later in the season against Iowa, Michigan and Penn State, and it would not be surprising to see some of those dates utilized.

WISCONSIN
Paul Chryst has shown no such qualms about hosting official visitors in-season, Wisconsin, however, has not been able to line any up for the 2016 season thus far. Rutgers three-star running back commit Johnathan Taylor has promised to take an official visit to Madison, and there was talk he might do that for either of the Badgers' first two home game weekends of the season, but thus far has not lined up the trip. Wisconsin has the fewest commitments of any Big Ten team with just 10, and although this will be a small class, we expect to see several in-season official visitors before the year is out.