Best Available: Five top QBs still on the board
Nearly 75 percent of the Rivals250 in the class of 2019 were committed to college programs entering their senior year. That leaves a very small pool of potential prospects as programs gear up for the early signing period, which starts on Dec. 19. This week we take a position-by-position look at the top prospects still on the board. Today, we start with quarterbacks.

MORE: Farrell's Shine and Shame from Week 2 | Woody's weird things from Week 2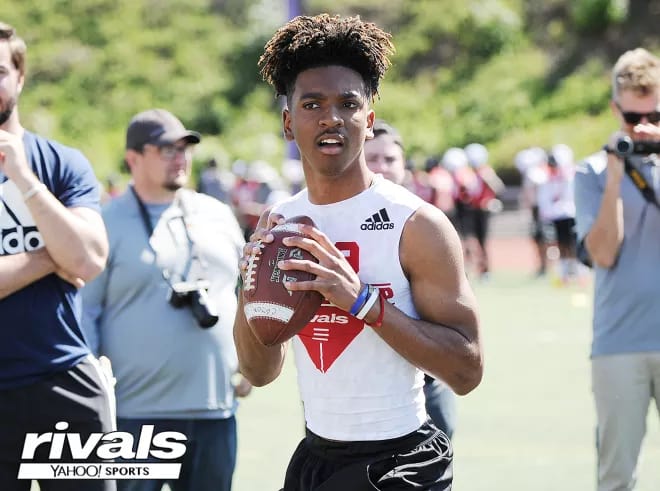 Daniels released a top eight of Cal, Georgia, Nebraska, Penn State, Texas A&M, UCLA, Utah and USC back in May that remains intact. He visited Cal-Berkeley on Sept. 1 and has trips upcoming to UCLA and Utah. A true dual-threat quarterback, Daniels has already surpassed 10,000 career yards in his high school career with the majority of his senior season still to play.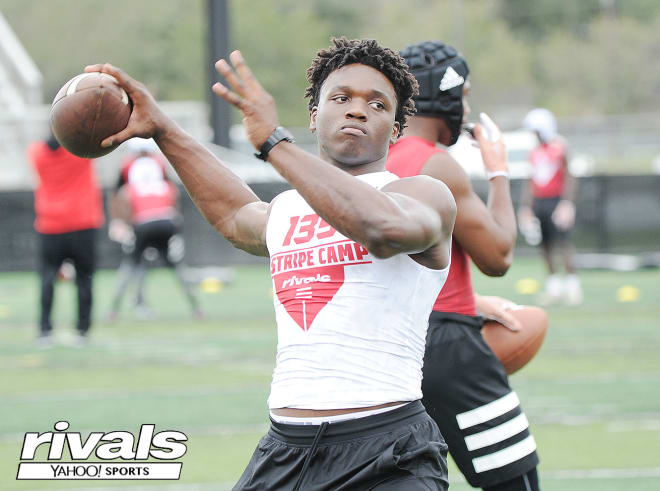 After being committed to Kansas for nearly six months, Legendre backed off that commitment in early August. The Jayhawks are still under consideration for the four-star, but he is wide open going into his senior season. A true dual-threat from the quarterback position, Legendre is committed to staying under center in college and will certainly be among the most sought-after talents late in the process.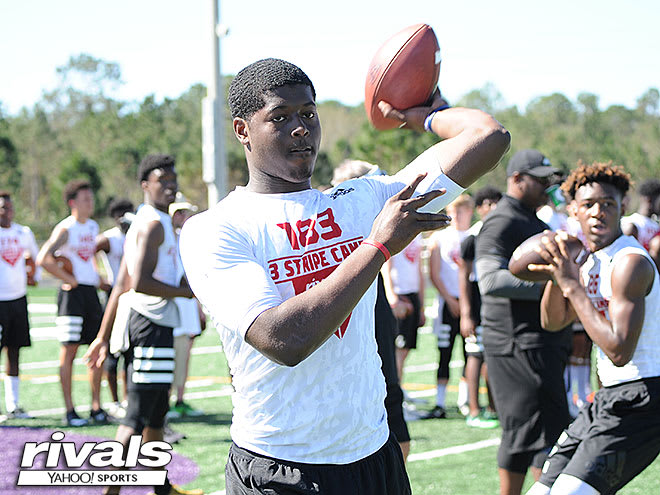 Arizona, Florida, Georgia, LSU and Missouri extended scholarship offers to Baldwin, but the majority of those offers came last winter or earlier and spots have since filled up at most of those programs. Playing for IMG Academy, though, ensures plenty of schools will see him this fall, though, and the left-hander should be on the short list for any school looking to fill a quarterback spot late in the 2019 class.
Suiaunoa has been labeled as both a dual-threat quarterback and athlete over the past year. Safety or wide receiver could prove to be his best position in college, but he insists the majority of schools are considering him for quarterback. His offer list is extensive, but many of those schools have already taken a quarterback. UCLA did send a written offer on Aug. 1, but likely views him as an athlete as they already have a quarterback commit in this class.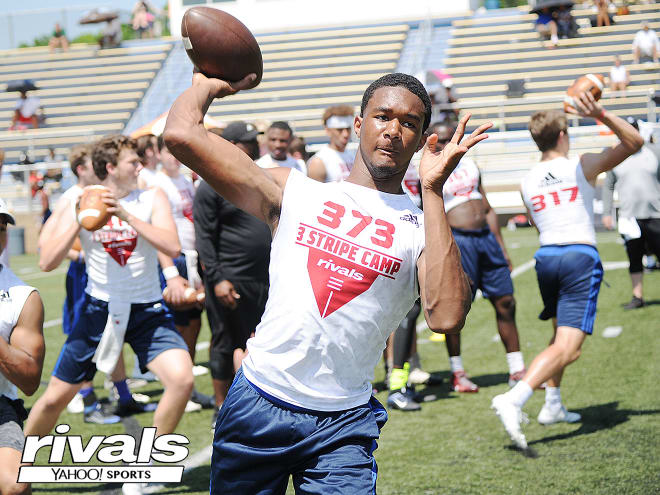 Missouri became the first Power Five offer for Fomby back on May and sent along an official scholarship letter on Aug. 1. The majority of Fomby's 13 offers have come from FCS, with Ball State and Georgia State joining Missouri to account for his FBS offers. The Quarterback MVP of the Nashville Rivals 3 Stripe Camp presented by adidas over five-star Bo Nix and others, Fomby is a late-bloomer from a recruiting standpoint and is poised to earn more offers this fall.