Ask Farrell: Who knew Michael Thomas would be this good?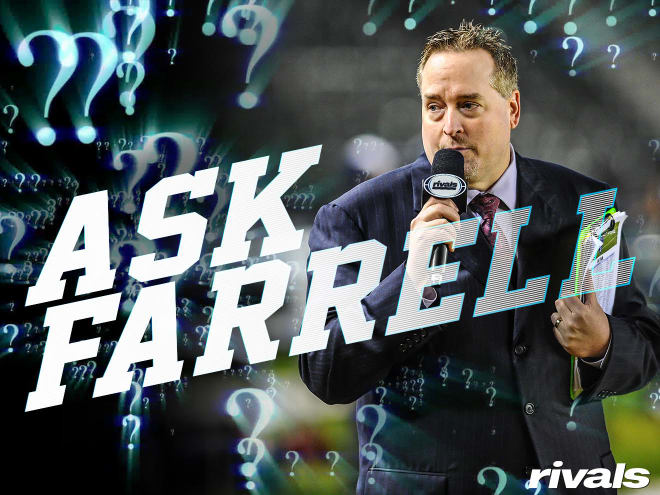 MORE ASK FARRELL: Will any SEC East team compete with UGA, Florida?
Michael Thomas had been sitting out of training camp as he worked on a new deal and the payday came when the New Orleans Saints signed their star receiver to a five-year extension worth up to $100 million this week.
He becomes the highest-paid receiver in the NFL after catching a franchise-record 125 passes for 1,405 yards and nine touchdowns last season.
But coming out of high school at Woodland Hills (Calif.) Taft and then heading to prep school for a year at Fork Union (Va.) Military Academy, Thomas had a decent rating but certainly nothing that would reflect he would one day be one of the best receivers in the pros.
In the 2011 class, Thomas was a four-star receiver in high school and the No. 36 receiver in the group that was headlined by George Farmer but also included Jarvis Landry, Odell Beckham Jr., Sammy Watkins, Kelvin Benjamin and other high-profile names.
When Thomas then went to Fork Union, he was again ranked as a low-level four-star prospect and trailed WR Trey Metoyer, CB Gerod Holliman and ATH Jerell Adams in the prep school rankings.
Thomas committed to Ohio State over Notre Dame, Oklahoma State and others and stuck with the Buckeyes even after the program was hit with NCAA sanctions.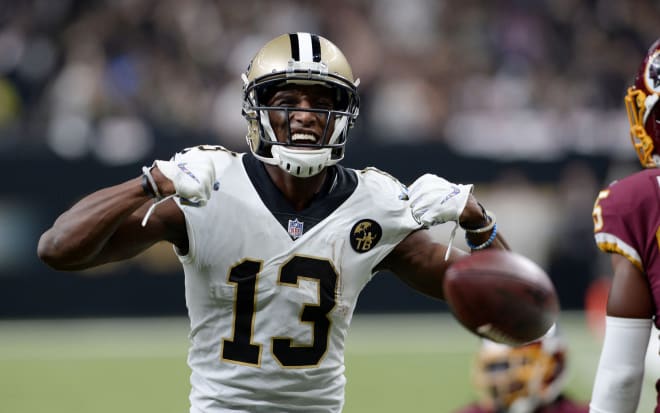 FARRELL'S TAKE 
We ask Rivals.com National Recruiting Director Mike Farrell whether he's surprised Thomas has emerged as one of the best receivers in the league, and whether there were any clues along the way that we missed that could have given us a clue that Thomas would turn out this special?
"There was one clue: It was Michael Thomas himself, who used to remind me constantly that he was much better than he was ranked and he was going to be a star. I should've listened, apparently. Thomas was a very good high school receiver and even better as a prep player, but I didn't see NFL superstar in him coming out. This speaks to his work ethic, good coaching and how some players mature a bit later than others. Now he's one of the best players in the NFL and is the highest-paid receiver. So to Michael Thomas I say: "I should have listened."