Ask Farrell: Who is the most surprising five-star QB miss?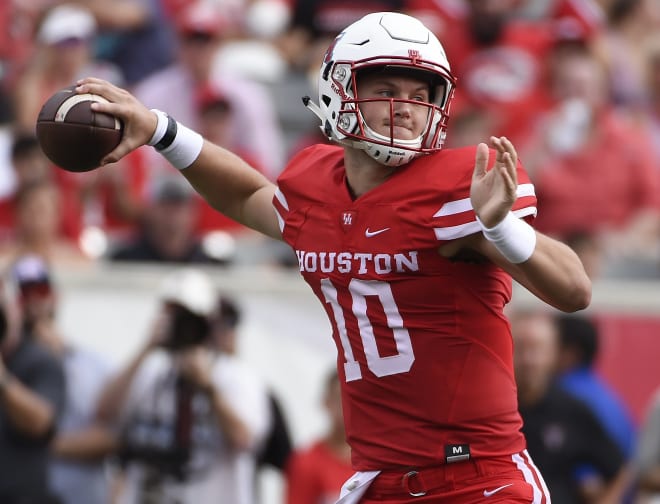 SELF-SCOUTING: Evaluating recent Rivals five-star QB rankings
In our Self-Scouting Series that started last week, there were three quarterbacks that were hits and four that were considered misses because they either did not have great college careers or did not pan out as NFL quarterbacks as we expected.
UCLA's Josh Rosen, Clemson's Deshaun Watson and Florida State's Jameis Winston were the ones we got right.
Winston was the No. 1 overall pick, Rosen went No. 10 and Watson was No. 12 and all are or have been on the path to successful NFL careers. All three have given themselves a chance to have meaningful roles in the pros for many years to come.
But there were a handful of former five-star quarterbacks from the classes of 2012 to 2015 – and we chose that group because players in those cycles are almost all out of college – that did not have the success we expected, by a long shot.
Kyle Allen was a phenomenal quarterback out of Scottsdale (Ariz.) Desert Mountain who went to Texas A&M and had a strong start to his career with the Aggies but he transferred to Houston, never really shined there, left early for the NFL and went undrafted. He's been picked up by the Carolina Panthers but is in a backup role.
There was some discussion about putting Max Browne No. 1 overall in his class at least early on because he was so polished and looked like he was on the path to stardom. There was always a concern about how fast he processed things on the field and then delivered the ball but in the same class of quarterbacks as Jared Goff, the two quarterbacks looked very similar in many ways.
After Browne in the 2013 class quarterback rankings was Penn State's Christian Hackenberg, who had a strong career with the Nittany Lions but always threw way too many interceptions. He was a second-round draft pick but busted in the NFL and then went to the now-defunct AAF.
Gunner Kiel, all the rage in the 2012 class, had a topsy-turvy recruitment where he backed off pledges to Indiana and LSU only to end up at Notre Dame before transferring to Cincinnati. He threw for 56 touchdowns with the Bearcats but is now a sales representative for a wholesale distribution company in Tennessee.
We ask Rivals.com National Recruiting Director Mike Farrell which quarterback he was most surprised to see not pan out since all of these players were ranked with expectations of having huge college careers and to be possible first-round NFL Draft picks.
FARELL'S TAKE
"The answer to me is easy and it's Kyle Allen. I really expected him to have a great career at Texas A&M and become a first-rounder down the line but he left too early in my opinion. Even after he transferred to Houston I thought he would be awesome in that offense but he never really turned it on. Browne was a mistake in hindsight and I can see his flaws clearly now. Kiel was very talented but I think it was more mental. Allen had all the skills and the mindset to be great, and somehow it didn't work out. That to me is very surprising."